Recently updated on December 5th, 2023 at 07:32 am
Good Morning Blessings and Prayers
Prayer is the highest form of love. To pray for someone means to deeply care for them. Take a look at these Good Morning Blessings quotes you can use to pray and send blessings to those you love.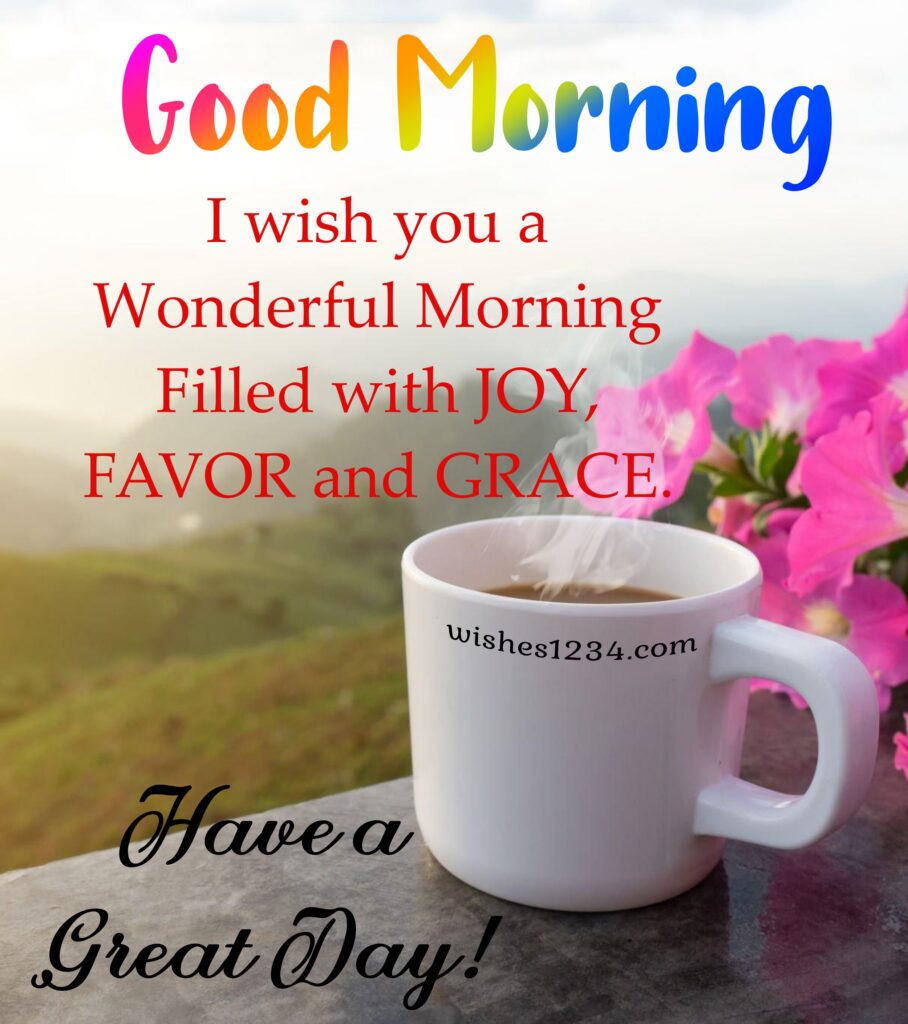 Good Morning Blessings:
"I hope today will be the best day of your life. May you find little jars of happiness packed for you. Have an amazing day!"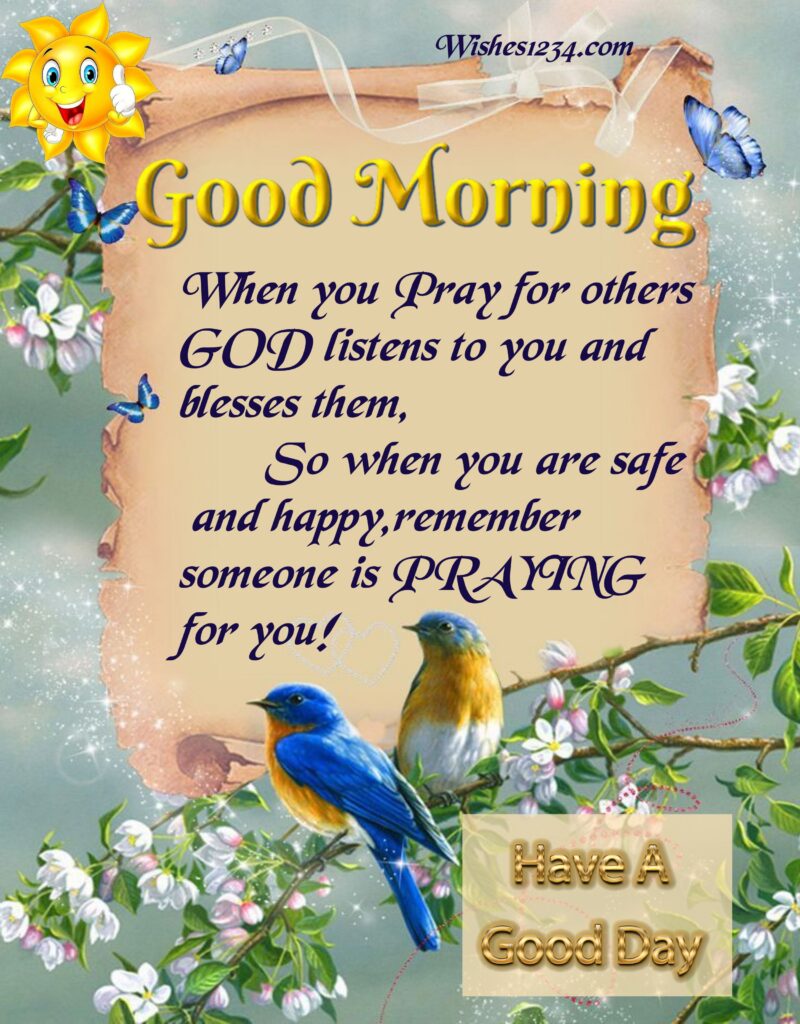 "Good Morning! It's a good day to be grateful. Be grateful for all the things that you have in life and appreciate the people who support you in every phase of life."
"May the light of this new day, bring loads of joy and happiness to your world. Have a sweet day, Good Morning1"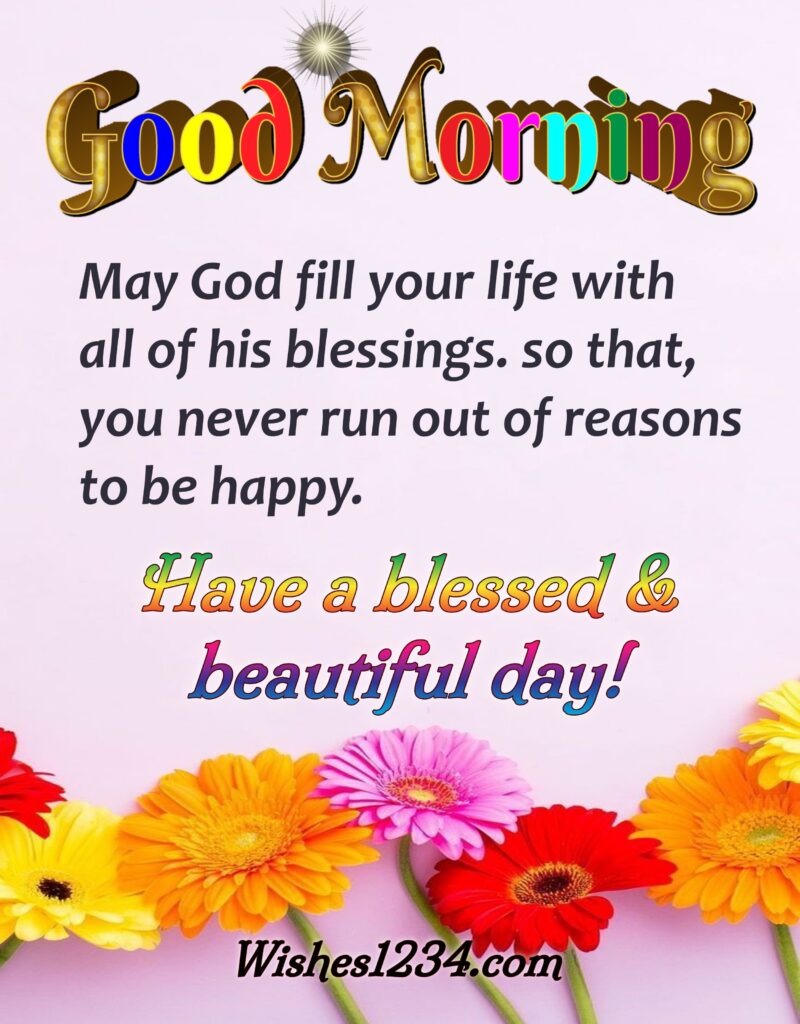 "May all the pain of yesterday be washed away with the flood of happiness today. It's a great day to stay happy and to forget all the bad things in life."
"No matter what, the morning is always beautiful. Embrace it to feel its beauty. Good Morning!"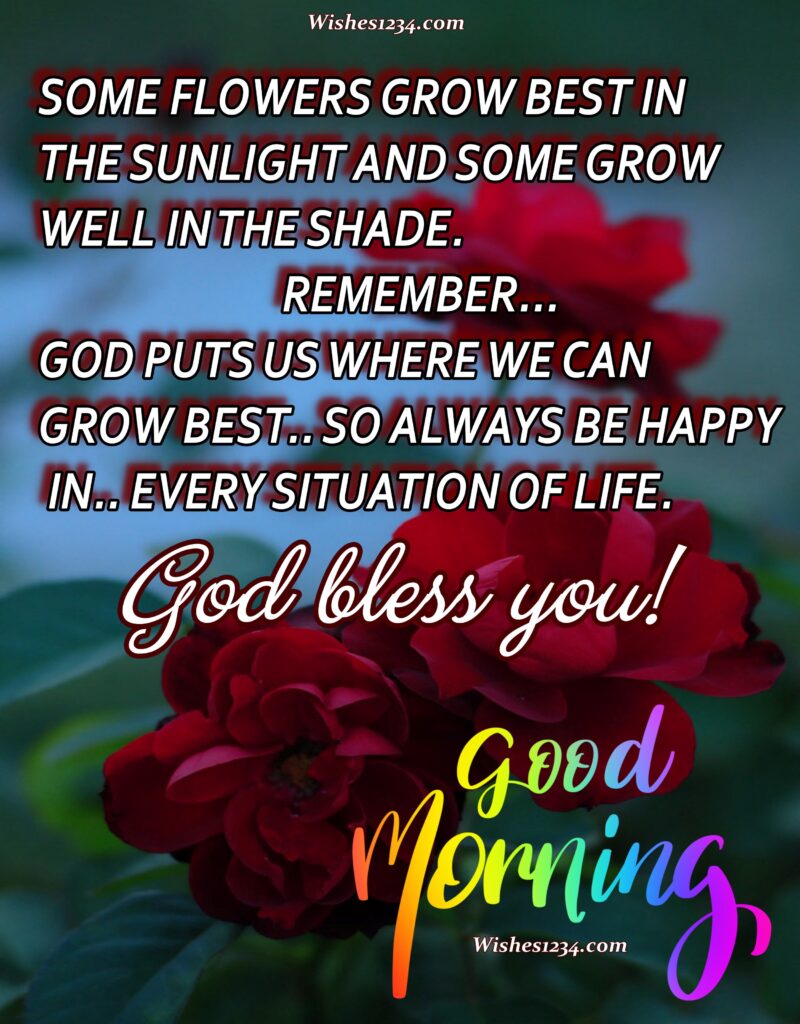 "The lord is your strength and your shield, therefore you will fear no evil. May your days shine brighter and brighter like the raging sun. Have a colorful and blessed day!"
"May the blessings of the Almighty be with you throughout the adventures this day. Today will be the genesis of your blessing as God will guide your path all day. Have a blessed Day!"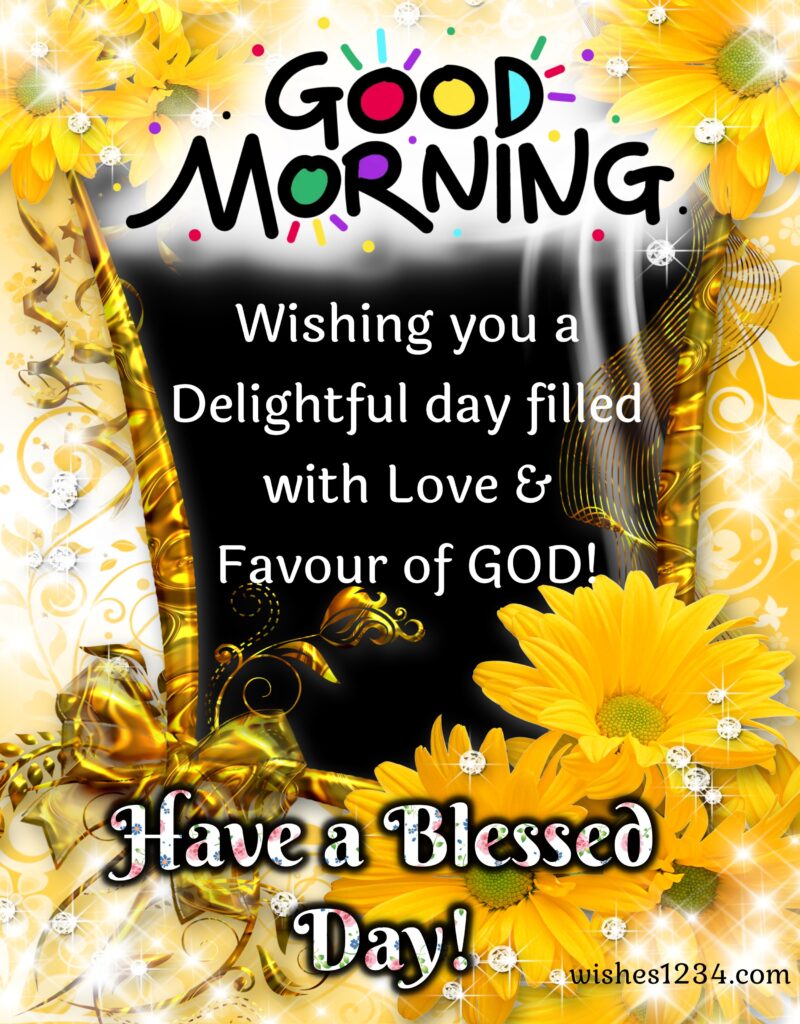 "A prayer to bless your way. A smile to start your day. A song to lighten your burden. This a message to wish you a good day. Good Morning!"
"His grace will never depart from you, his blessings will be there for you always. You are a bundle of blessings. Have a wonderful day filled with God's blessings."
"Go out and shine for the universe is waiting for you. Wherever you go God's blessings will be with you. Nothing is stopping you today because you are a star. Have a blessed day!"
Morning Blessings Quotes: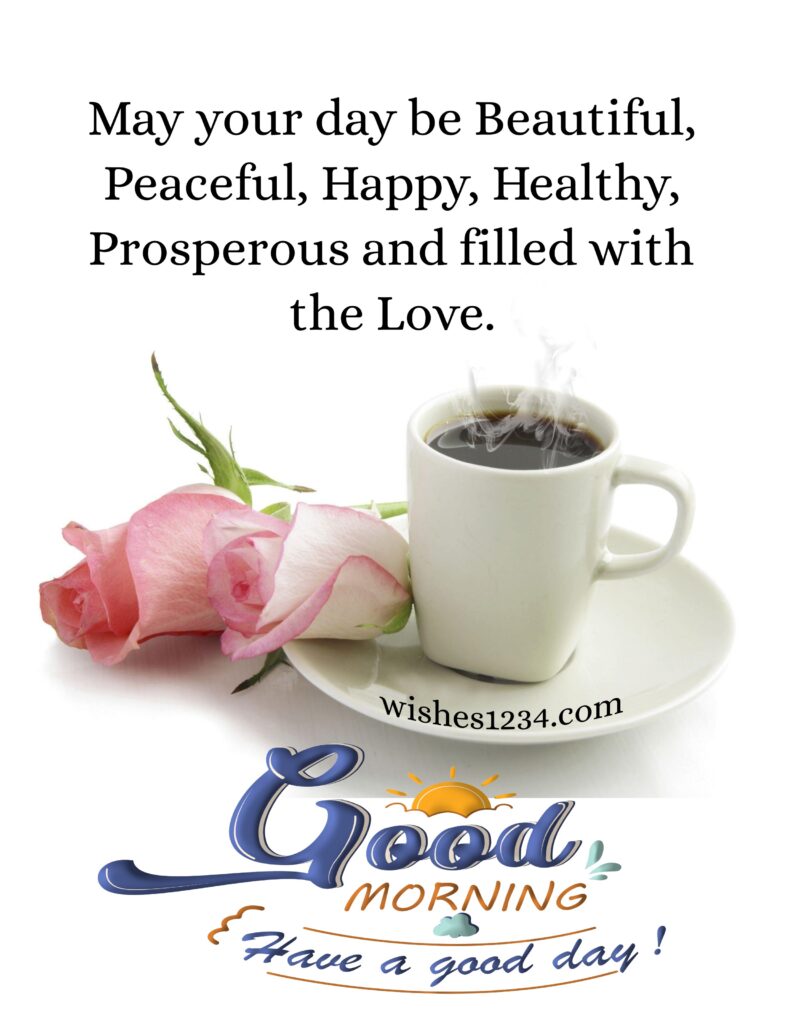 "On this day, I pray that the Lord gives you the strength to conquer all the stumbling blocks you come across. Welcome to a day of possibilities. Have a beautiful day!"
"May God fill your life with all his blessings so that you never run out of reasons to be happy. Good Morning, Dear!"
"Good morning! May the day ahead bring you blessings and God's abundant kindness!"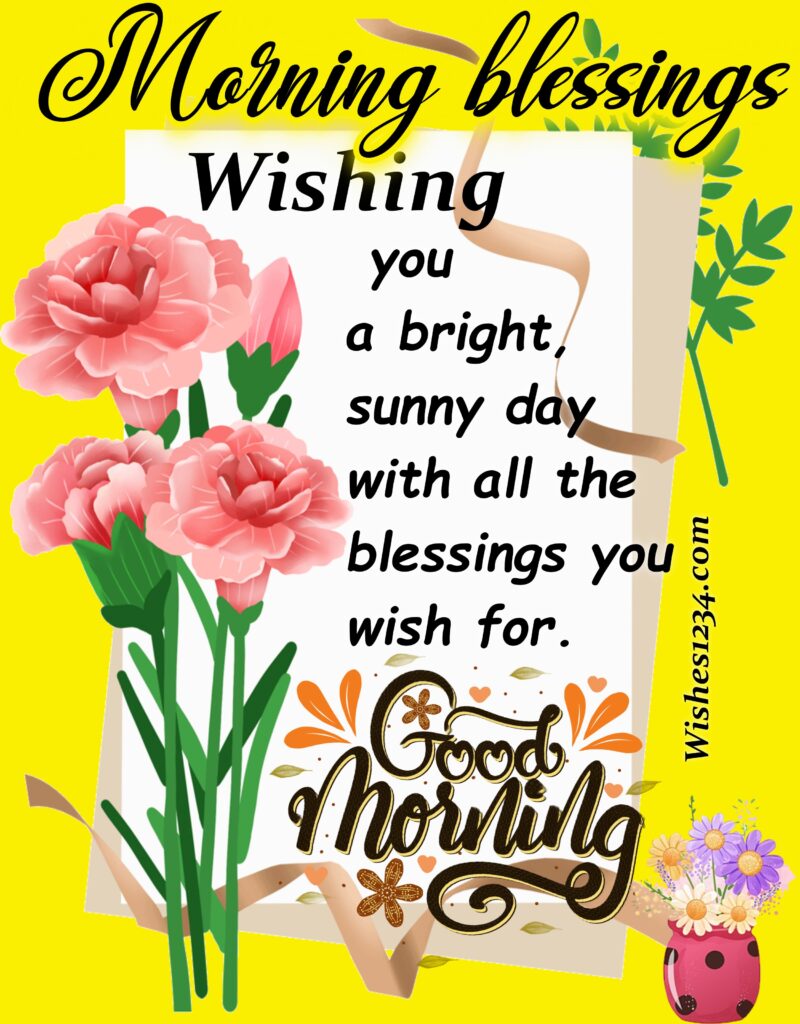 "Nothing is more refreshing than a beautiful morning that calms your mind and gives you reasons to smile. Good morning! Wishing you a great day!"
"May the freshness of this morning keep your mind fresh and calm the whole day. Good morning!"
"Life becomes easier and more beautiful when we can see the good in everything and in everyone."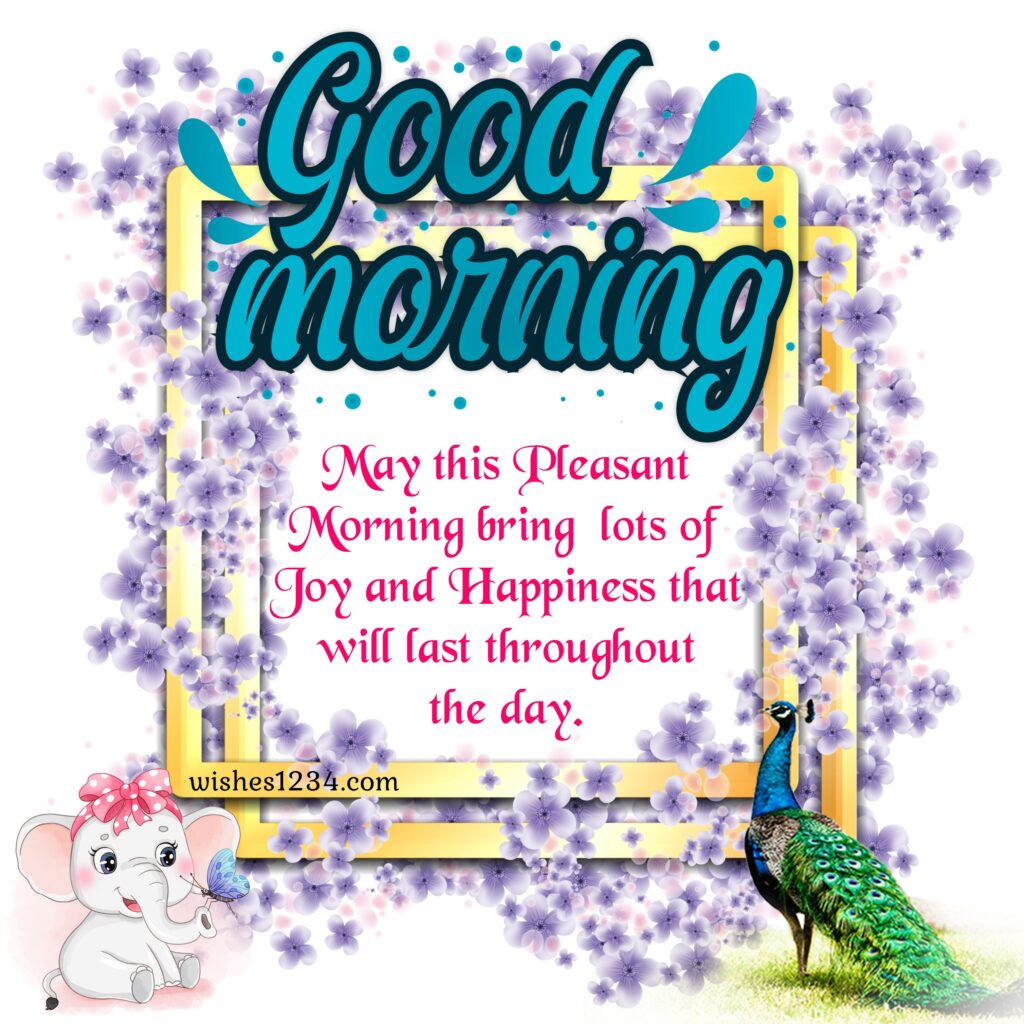 "Remember that life's greatest lessons are usually learned at the worst times…"
"Life is not about waiting for the storm to pass, it's about learning to dance in the rain."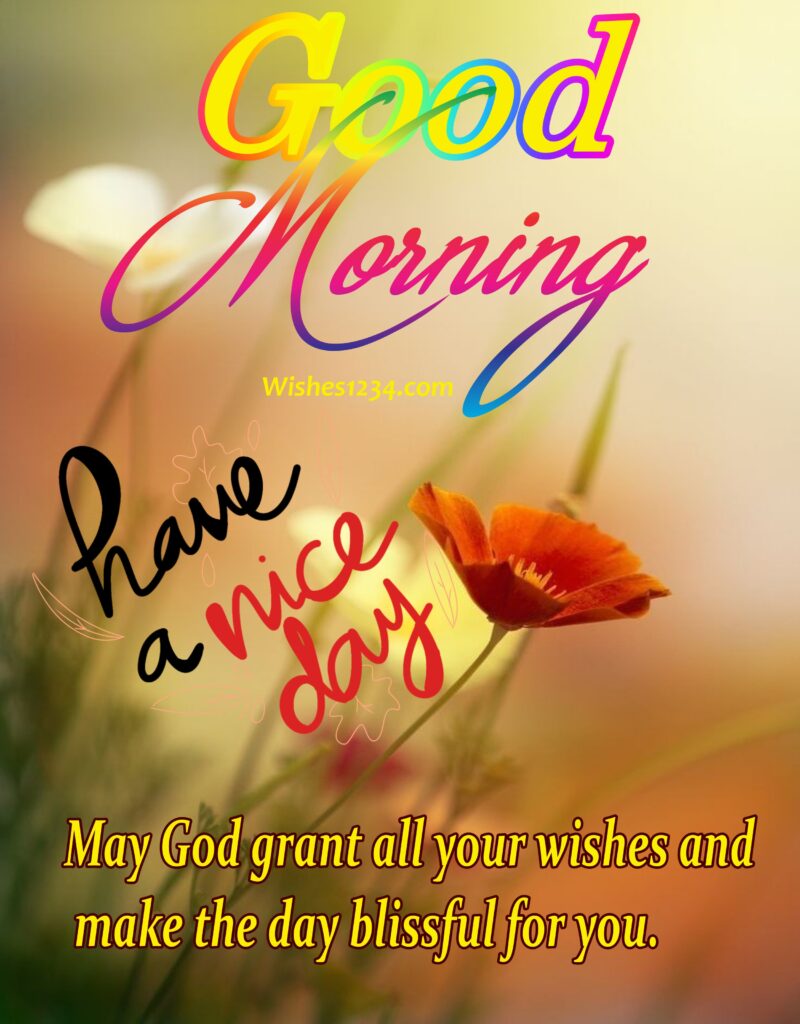 "It's not about being the best. It's about being better than you were yesterday."
"There are two ways of spreading light, to be the candle or the mirror that reflects it. Good morning!"
Beautiful Good Morning Quotes: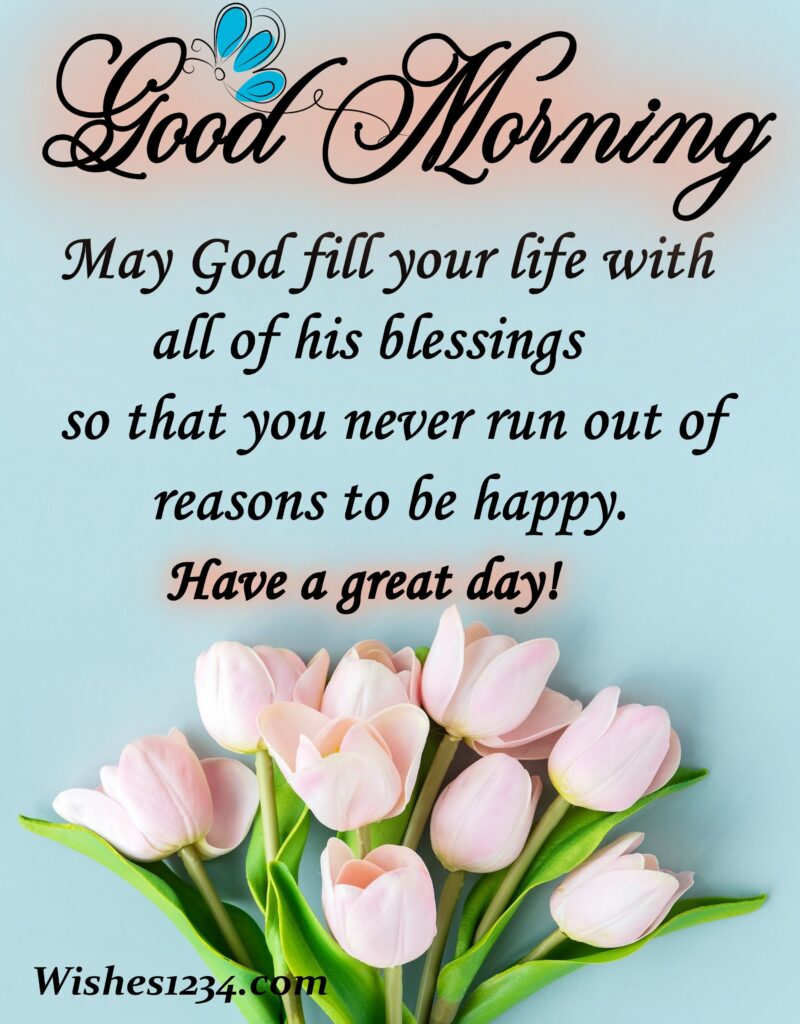 "Whatever you do, do well, and may success attend your efforts. Have a great day!"
"Challenges are what make life interesting and overcoming them is what makes life meaningful."
"Beginning today, treat everyone you meet as if they were going to be dead by midnight. Extend to them all the care, kindness, and understanding you can muster, and do it with no thought of any reward. Your life will never be the same again"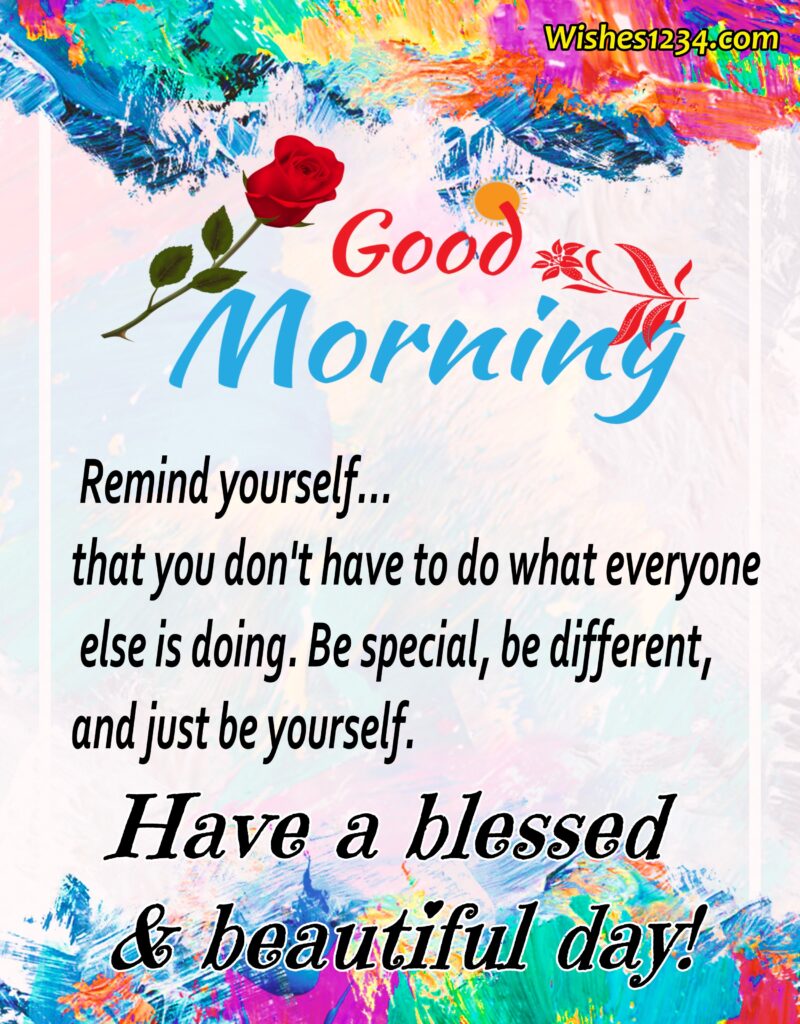 "May the sun warm your heart with love. May any clouds that appear, instantly disappear. Blessings to you for a good morning and the whole day through."
"I believe today would be a good day. I wish you all the best things life has got to offer you. May your day be lovely and your week amazing. God bless you."
"May this pleasant morning bring a lot of joy and happiness that will last throughout the day. Good morning!"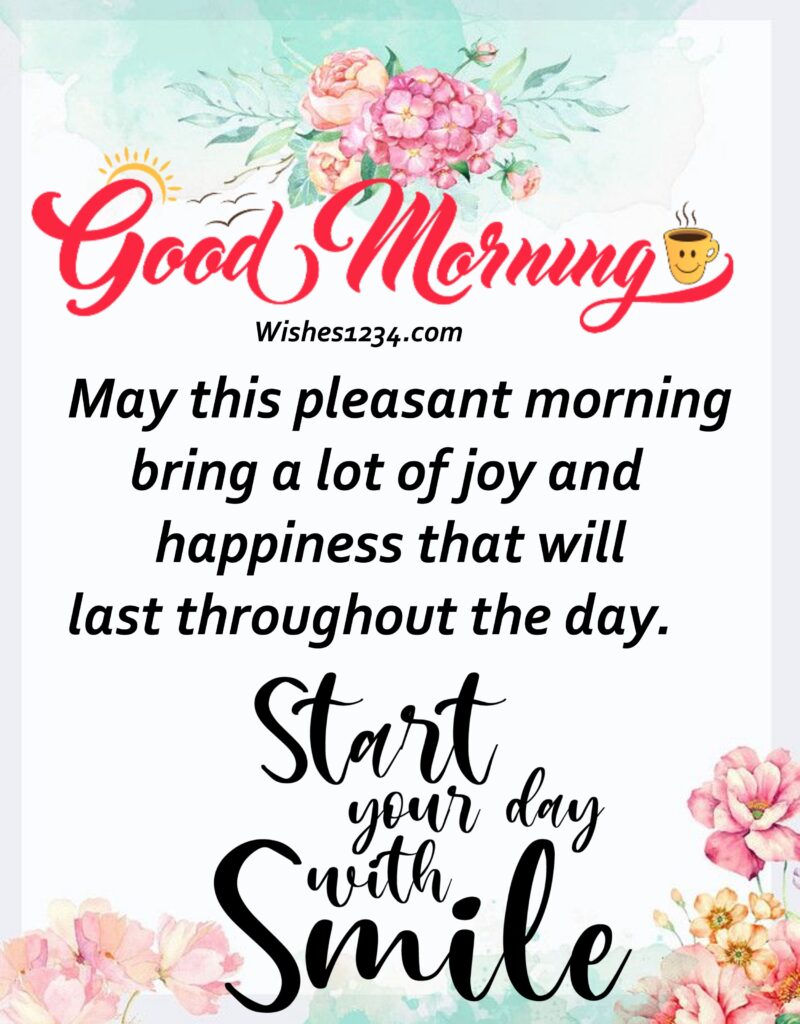 "Good Morning dear! All my good wishes and blessings are sent to you as you start the day!"
"Let this Monday morning be the most exuberant day of your weekend, and you must not leave any opportunity unturned to inspire others."
"Stay happy, stay positive, and keep smiling. Remember, no matter how hard the road is, the effort will definitely lead you to success. Have a great Day!"
"Each day is like a blank page which you have to fill in different ways. Be creative in making your days wonderful and fill them with happiness. Good morning!"
Good morning blessings and prayers: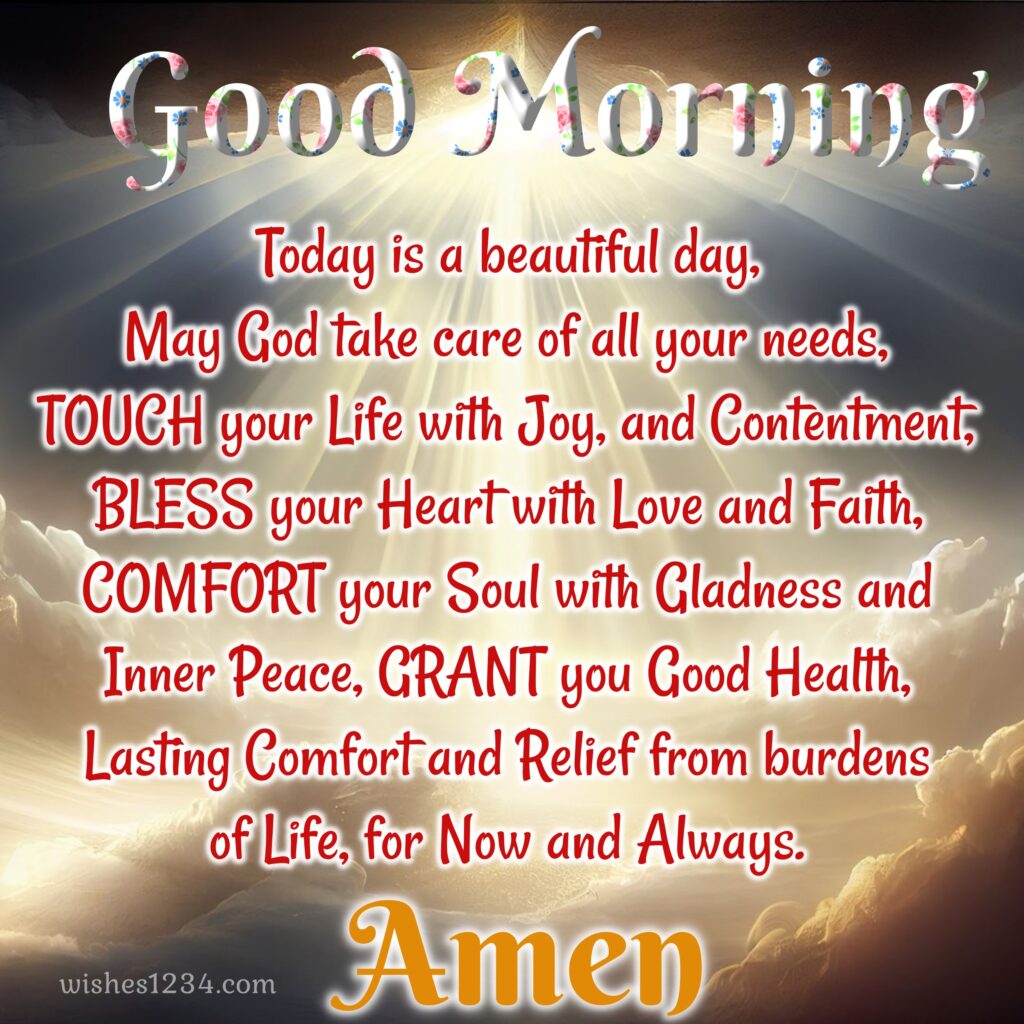 "Praying that the new day brings you love and laughter, pleasure and peace, beauty and blessings. Good morning to you!"
"May God grant all your wishes and make the day blissful for you. Good morning, dear!"
"A blessing for special moments that turn this day into a wonderful day."
"My only wish for you is that God demonstrates his kindness to you throughout the whole day!"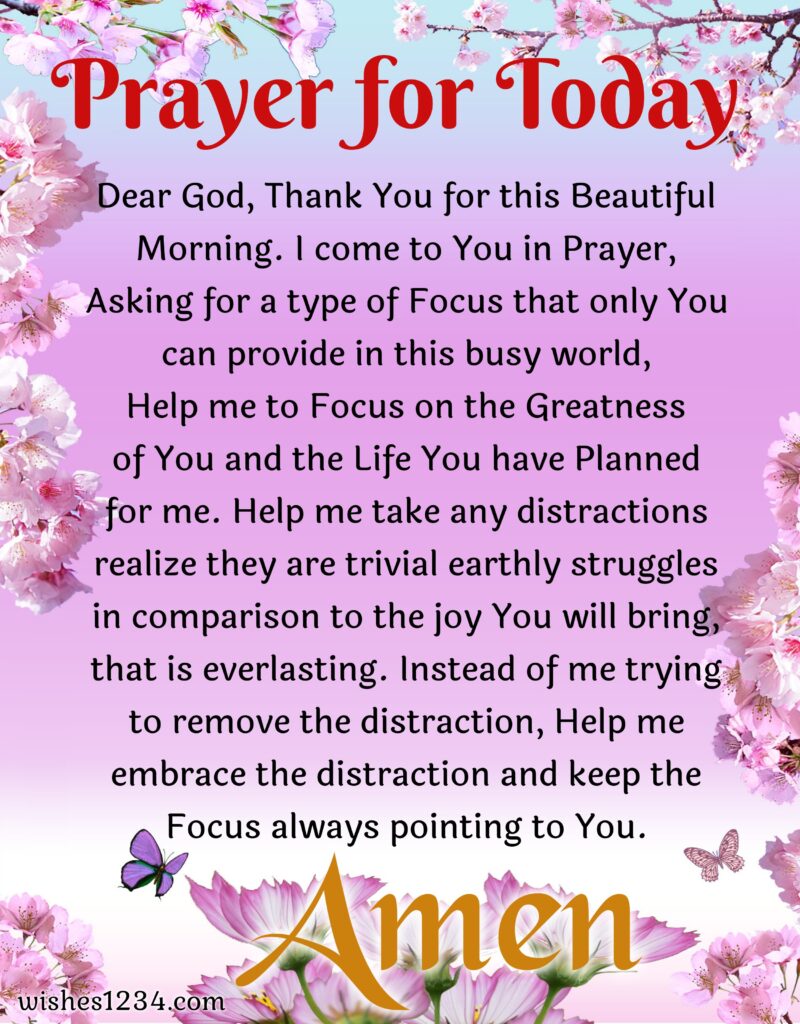 "May this blessing find you counting your blessings rather than your troubles. Start the day on a positive note, count your blessings this morning."
"I hope the doors of blessings are opened for you. Good morning. On this beautiful morning may fortune be smiling at you."
"On this day, I pray that God opens doors of opportunities and blessings for you. There is nothing stopping you because he will give you the wisdom to use his blessings wisely. Have a fabulous day."
"Believe that God will hear and answer all of your prayers today. Spread happiness through your smile, do good through your hands, and shine through your heart. Have a blessed morning!"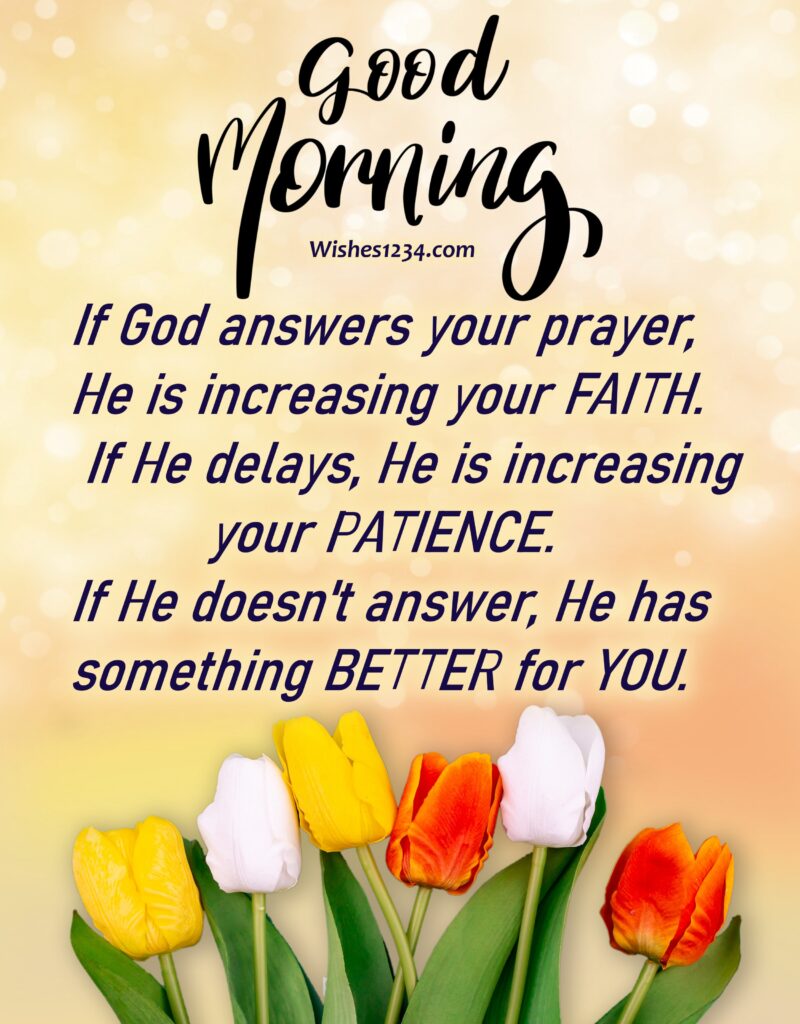 "May your mornings bring joy and your evenings bring peace. May your troubles grow less as your blessings increase."
"You offer sunlight to others so I pray that God may enlighten your day too. Wishing you a blessed morning. Start everything with the name of God and you'll succeed."
Good Morning Blessings Images: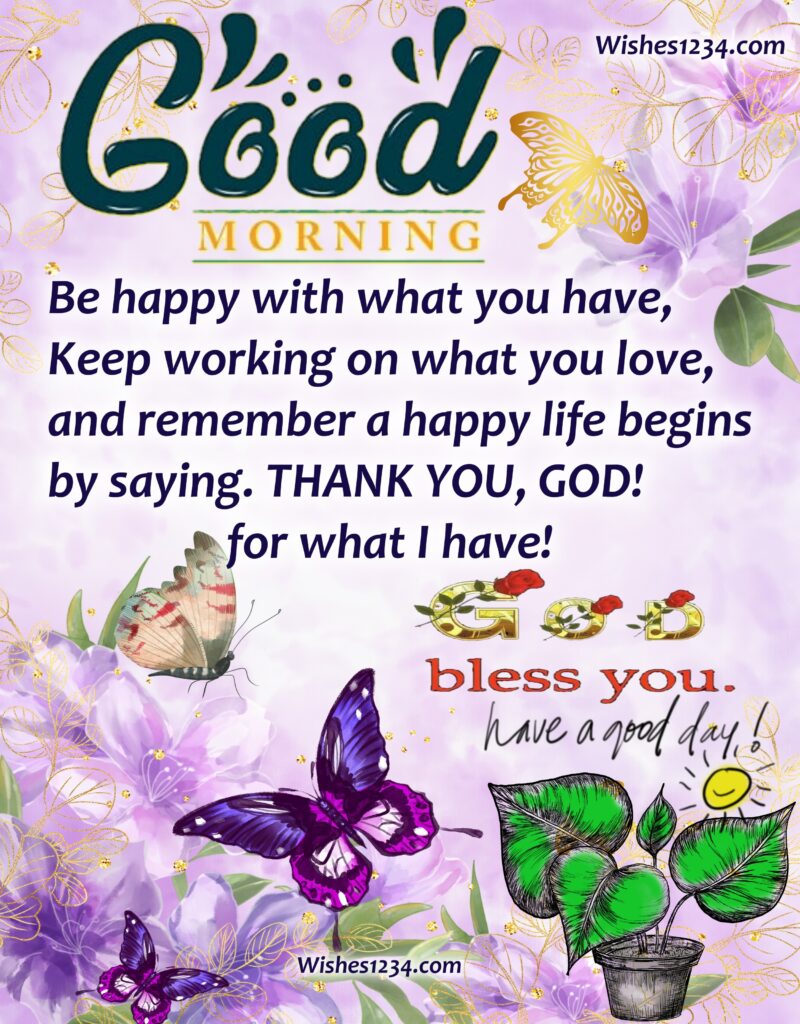 "No matter what difficulties you encounter today, they will never succeed in knocking you down if your determination is strong enough. Have a blessed day!"
"May you start your day with a joyful spirit, fresh vision, and a peaceful heart. May God extend his hand to grace you throughout the day. Have a blessed day!"
"I wish you success in every step you take this morning. May the goodness of the Lord follow you wherever you go."
"Beautiful bright sun is out there to meet you. May your day be as beautiful as you are and bring you a lot of luck and happiness! Have a good day!"
"May this energetic and active morning make your day and fill it with positive vibes and enormous energy. Gratitude goes a long way. I wish you a very good morning!"
"Every butterfly previously was a caterpillar. You will grow and fly high. So do not lose hope and have faith in yourself. Wishing you an overwhelming good morning!"
"Every morning gives each one of us 24 hours to fulfill our dreams. It's just who is using that time in the best possible way. Good Morning!"
"Your dreams are now real, something you see with open eyes in the full light so wake up because you have a lot to achieve and a lot more to dream. Good morning!"
"A very good morning to you may this day bring a healthy light upon you and you are energized to stay positive for the whole day. Smile the day has just started!"
The most powerful Name I know is God. The most powerful prayerful Word I know is Bless. And the Person I wish all the best today is You. Have a Wonderful and Blessed Day
Good Morning Blessings Images and Quotes: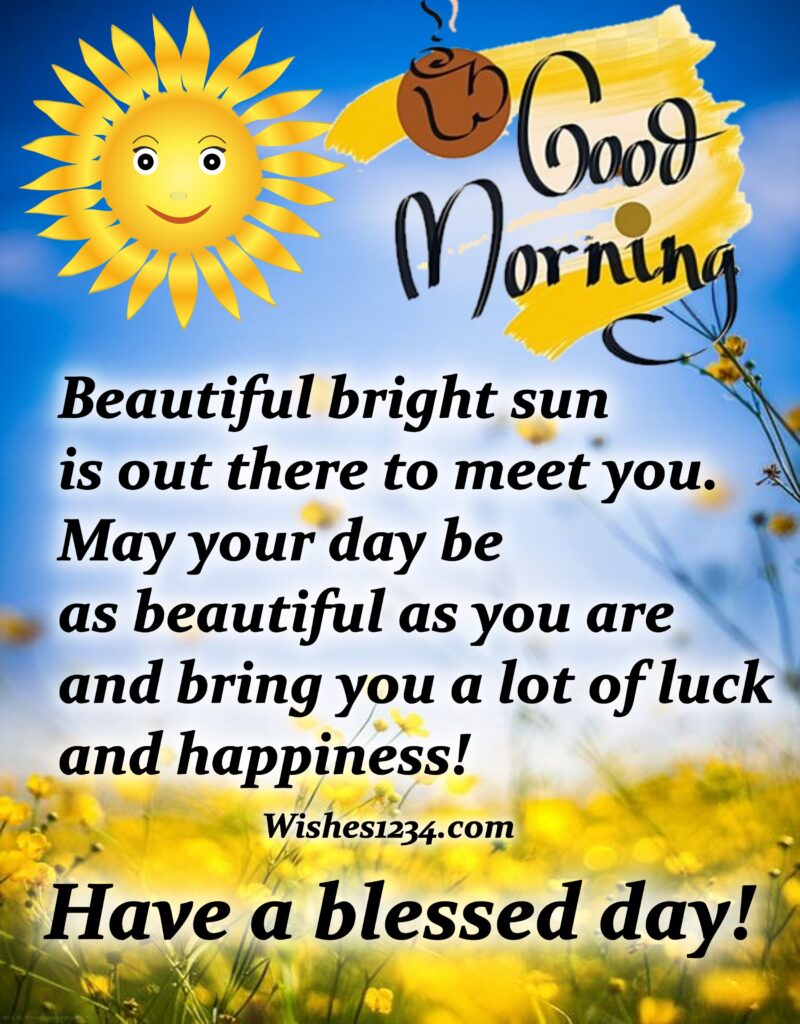 "When you Pray for others GOD listens to you and blesses them, So when you are safe and happy, remember someone is PRAYING for you! Enjoy the Blessings of the day!"
"Stay hopeful. You never know what this day may bring."
"God has no phone, but I talk to Him. He has no Facebook, but He's still my friend. He does not have Twitter, but I still follow Him."
"Happiness cannot be traveled to, owned, earned, worn, or consumed. Happiness is the spiritual experience of living every minute with Love, Grace, and Gratitude."
"Good Morning Thought of the day! Money is a small coin, Health is a big coin, Love is a lucky coin, Friendship is a sweet coin, & The relationship is a 'GOLD' coin, Keep it safe….."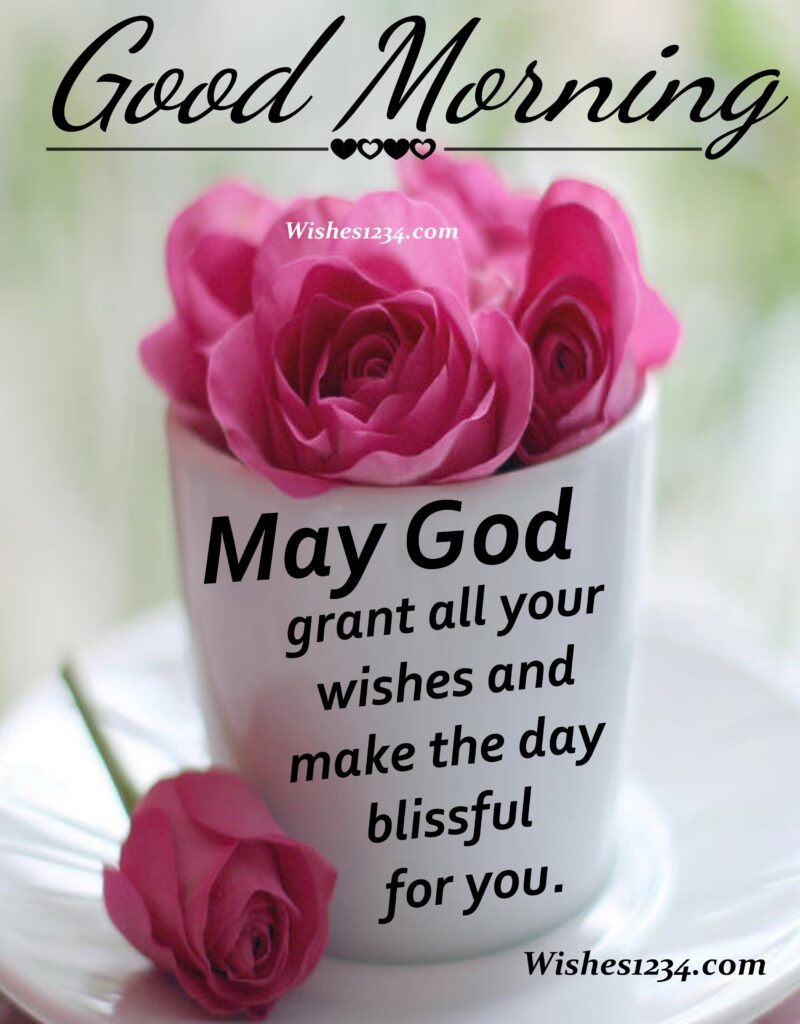 "No amount of money can buy a life. No guilt or regret can change the past. We can't always be happy, We can't always be right. But we can always live each day and make things count."
"If you have the Spirit of Understanding everything in a positive way… You'll Enjoy each & every Moment of Life, whether it's Pressure or Pleasure!"
"SOME FLOWERS GROW BEST IN THE SUN AND SOME GROW WELL IN THE SHADE. REMEMBER… GOD PUTS US WHERE WE CAN GROW BEST.. SO ALWAYS BE HAPPY IN… EVERY SITUATION OF LIFE."
"Be happy with what you have, Keep working on what you love, and remember a happy life begins by saying. THANK YOU, GOD! for what I have!"
"Time, power, money & body may not cooperate every time in life, But Good nature, Good understanding, spiritual path & True spirit will always cooperate in life…"
Christian Good Morning Blessings: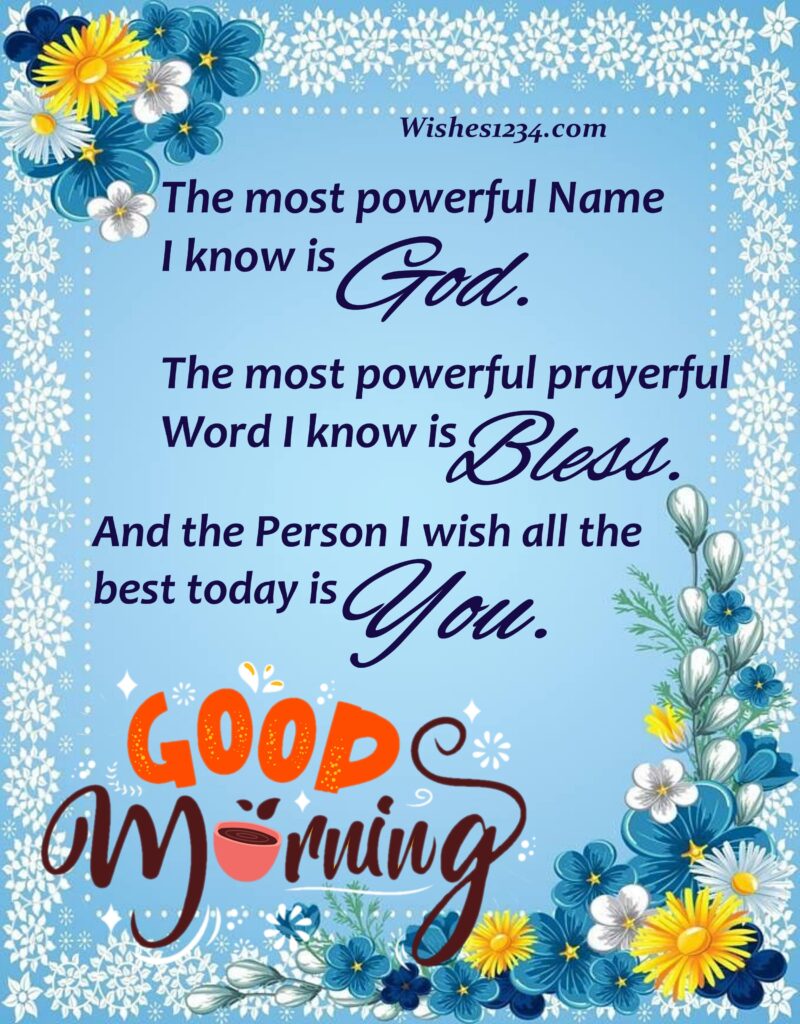 "Lord, I give you all that I am this day. Please brush away my weariness, so that I may be inspired in my work. Help me to discover new ways to reveal your love to all I meet. Keep my mind clear and focused on all I need to achieve, and give me the wisdom to overcome difficulties and find solutions."
"Lord, strengthen me this morning and surround me with your favor and kindness. Thank you that during times of difficulty and distress, you will uplift me and sustain me. Thank you for being my light and salvation. Amen."
"May my life be filled with thanksgiving and praise for your countless blessings. Give me assurance that you supply my every need through your generosity. May grace, mercy, and peace be with me, from God the Father and from Jesus Christ the Son, in truth and love. Through Jesus Christ, our Lord, Amen."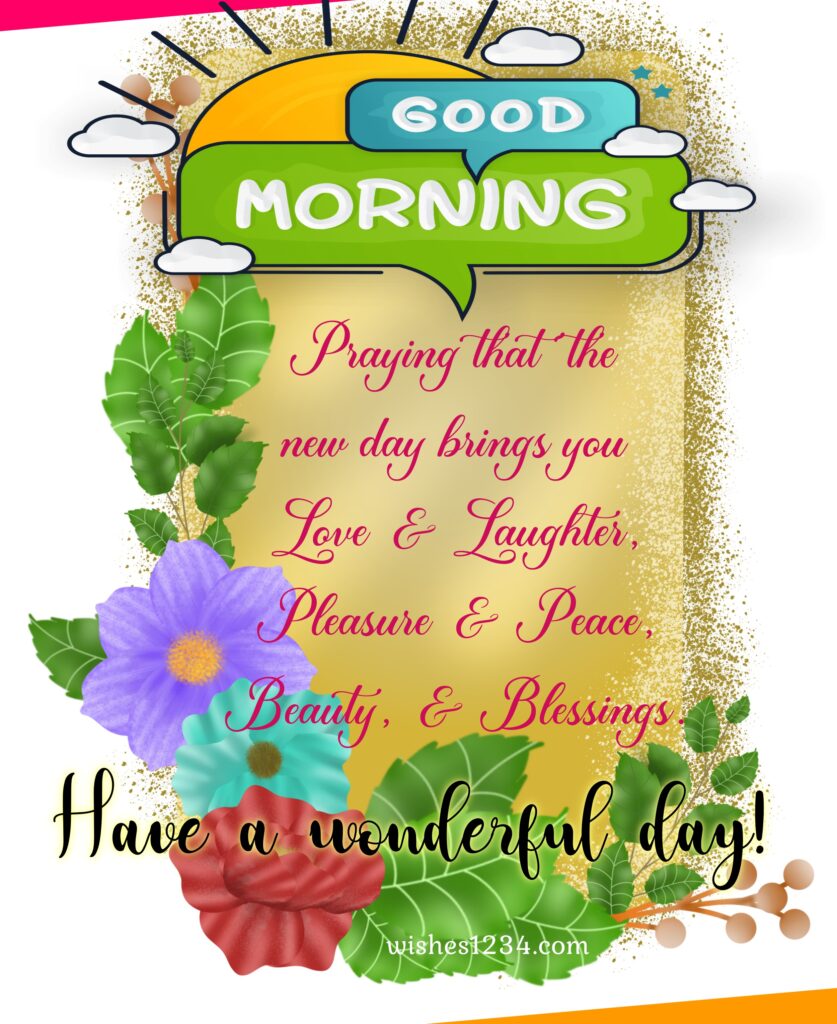 "Lord God, I pray for Your protection as I begin this day. You are my hiding place, and under Your wings, I can always find refuge. Protect me from trouble wherever I go, and keep evil far from me."
"Dear God, Thank you for your amazing power and work in our lives, thank you for your goodness and for your blessings over us. Thank you that you are Able to bring hope through even the toughest of times, strengthening us for your purposes. Thank you for your great love and care."
Good Morning Blessings: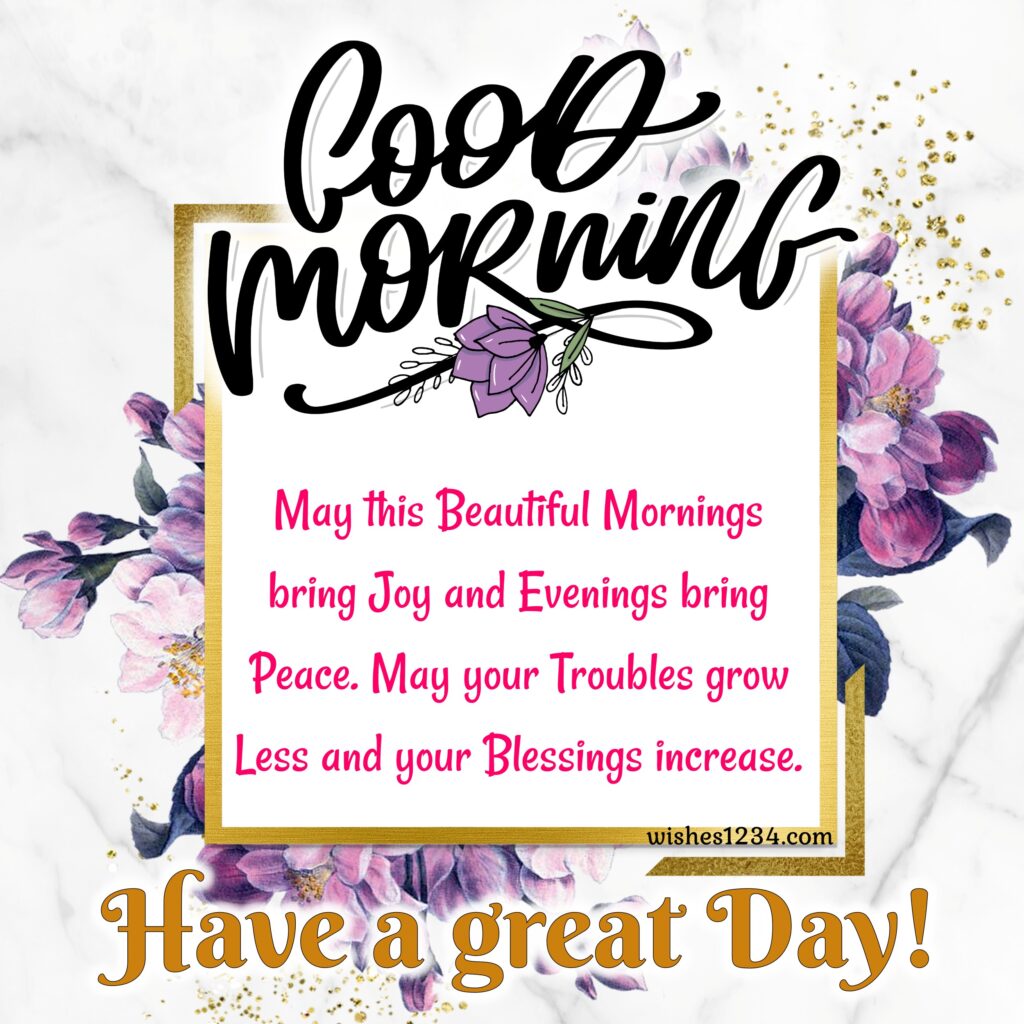 "Father, thank you for the friends You've given me. I appreciate that I can be there for them in their bad times and good times, and they can do the same for me. Protect them and their family from the plans of the enemy. I pray for love, joy, and peace to be abundant in their lives. Guide them and give them wisdom in everything they do. In Jesus' name. Amen."
My prayer for you this morning is that whatever you ask in the name of God shall be given unto you. Good Morning. Have a pleasant day.
Keep trusting in the Lord, he will never let you down. He will answer all your prayers and take you to greater heights. Good Morning, I wish you a blessed day!
Keep trusting in the Lord. Nature will be in your favor today and always. Wishing you a blessed morning!
"The Lord who has kept you alive all these years will never let you down. Believe in him, and your store will never be empty. Have a wonderful Day!"
Good Morning Messages: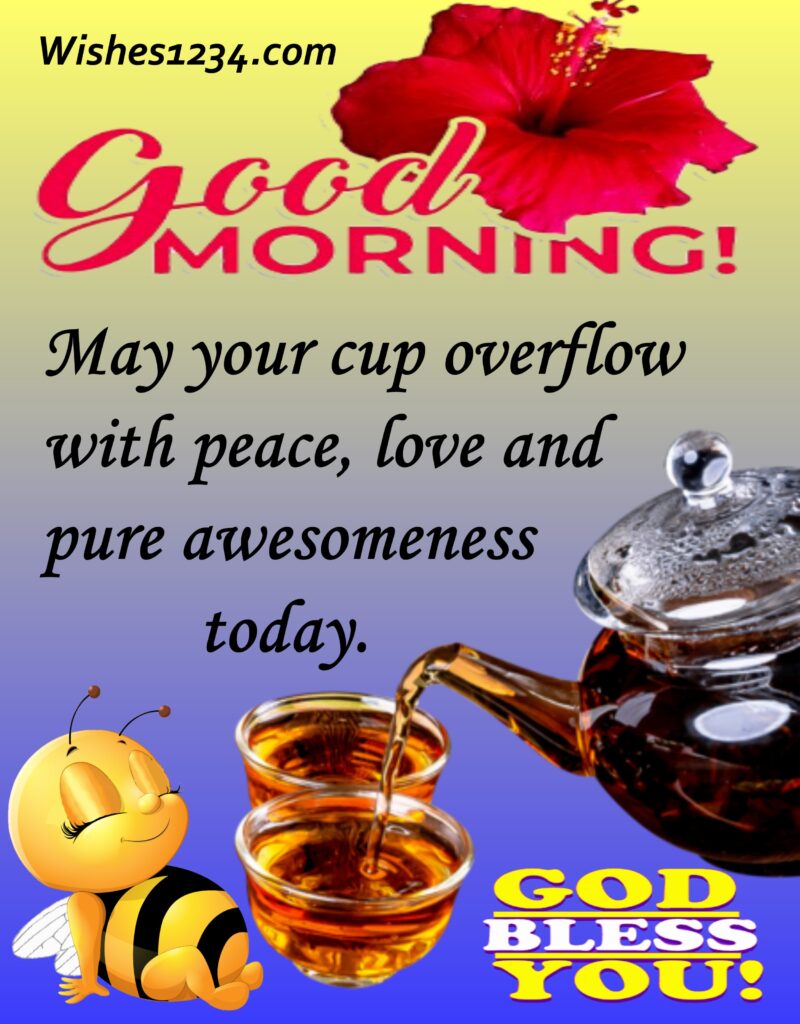 "Good Morning! Life has its ups and downs. Stay focused and don't give up."
"Blessings of grace and peace be with you today and every day!"
"May the blessings of this day radiate through your smile, be helpful through your hands and shine through your heart."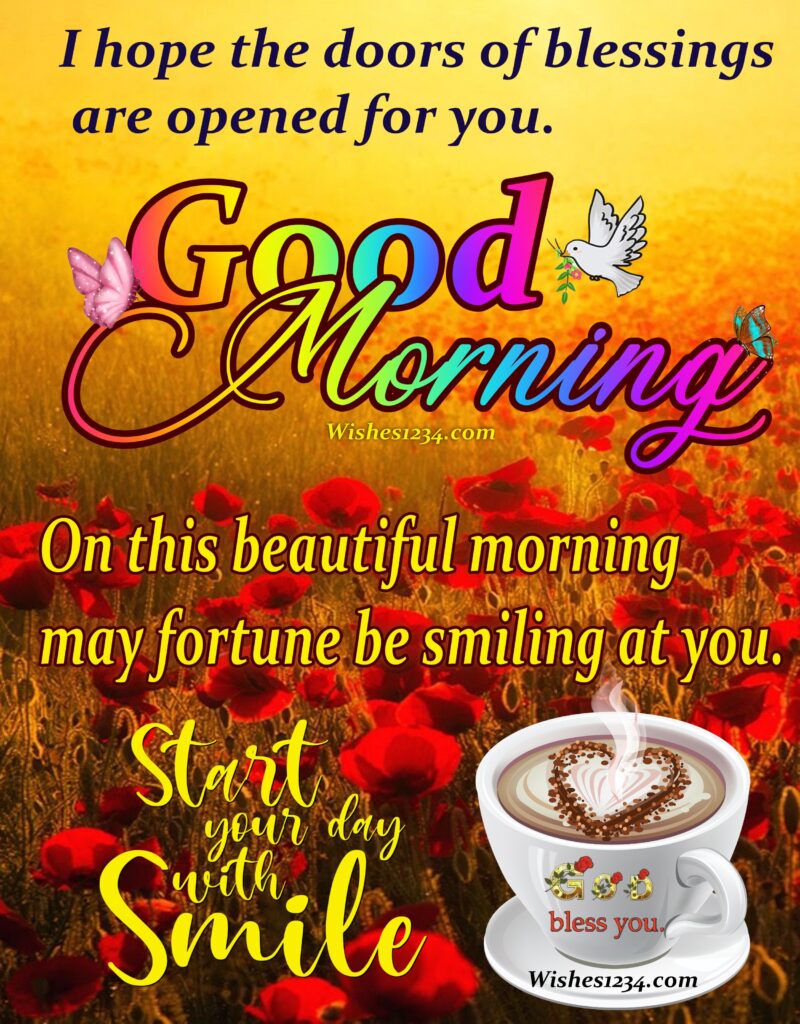 If you like our Good Morning blessings collection, share it with your special person, Family & Friends on Whatsapp, Facebook, and Instagram.
Browse through our unique collection of wishes and famous quotes. Find the best MESSAGES and IMAGES for every occasion on our website wishes1234.com
GOOD MORNING MESSAGES, GOOD MORNING MESSAGES FOR GIRLFRIEND, GOOD MORNING MESSAGES FOR BOYFRIEND, MOTIVATIONAL QUOTES, GOOD NIGHT MESSAGES FOR FRIENDS, AMAZING GOOD NIGHT MESSAGES, HAPPY SUNDAY BLESSINGS QUOTES, SUNDAY QUOTES, HAPPY SUNDAY QUOTES, MONDAY MOTIVATIONS, MONDAY QUOTES, HAPPY WEDNESDAY QUOTES, SUNDAY QUOTES, WEDNESDAY BLESSINGS,  FRIDAY BLESSINGS, BIRTHDAY WISHES, BIRTHDAY WISHES FOR FATHER, BIRTHDAY WISHES FOR FRIENDS, BIRTHDAY WISHES FOR KIDS, BIRTHDAY WISHES FOR SPECIAL NEEDS KIDS, HAPPY BIRTHDAY BROTHER, HAPPY BIRTHDAY SISTER, HAPPY BIRTHDAY MOM,