Recently updated on December 5th, 2023 at 07:49 am
150+ Amazing Birthday wishes for kids | Happy Birthday Son | Happy Birthday Girl
Welcome to wishes1234.com. Browse through our heart-melting collection of the best happy birthday wishes for kids. Kids deserve all the praise and adoration in the world. And there is nothing better to do this with, than an amazing wish on the very special day that is his birthday! So, here you go, we have provided you with the best birthday messages and images to show that little kid and his parents you care!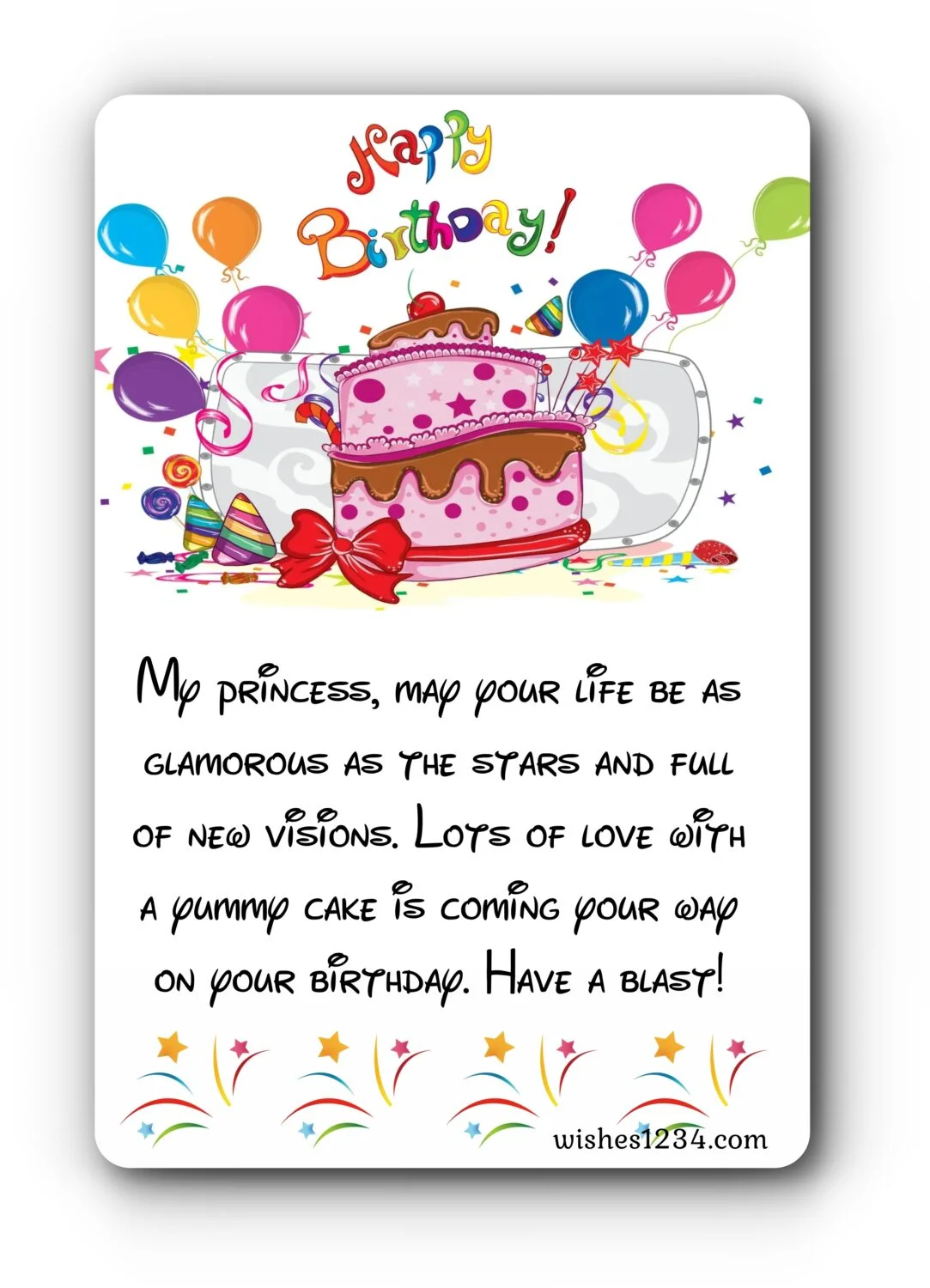 Kids Birthday wishes:
"Happy birthday to the most charming and amazing little boy. Enjoy your birthday party and make it memorable."
"Happy birthday to your adorable boy! He is the most wonderful gift you ever received!"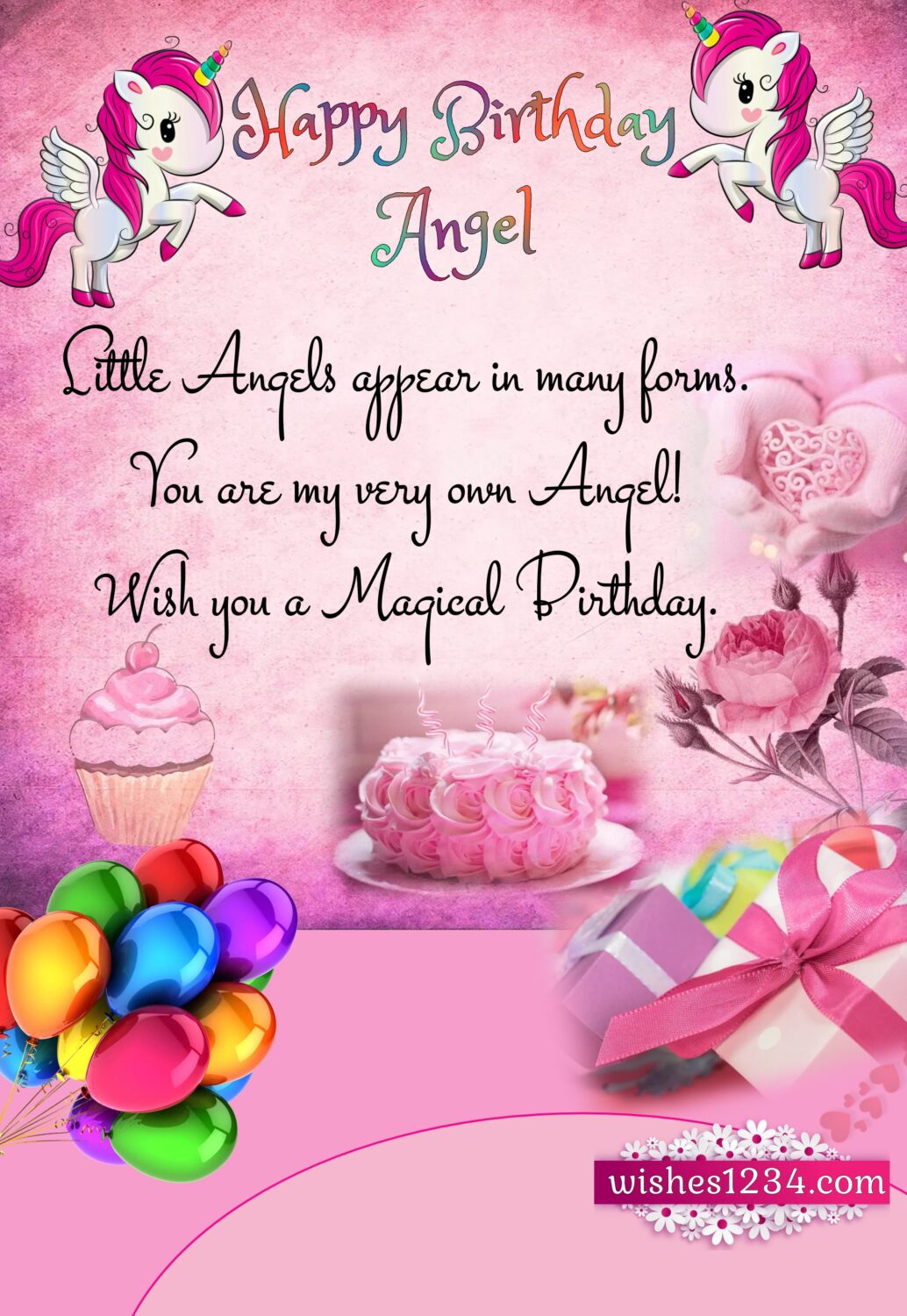 "This cute boy has stolen our hearts from day one. I hope that his big day is as special and adorable as he is."
"I wish the birthday of the most handsome boy in the world to be as sweet as honey."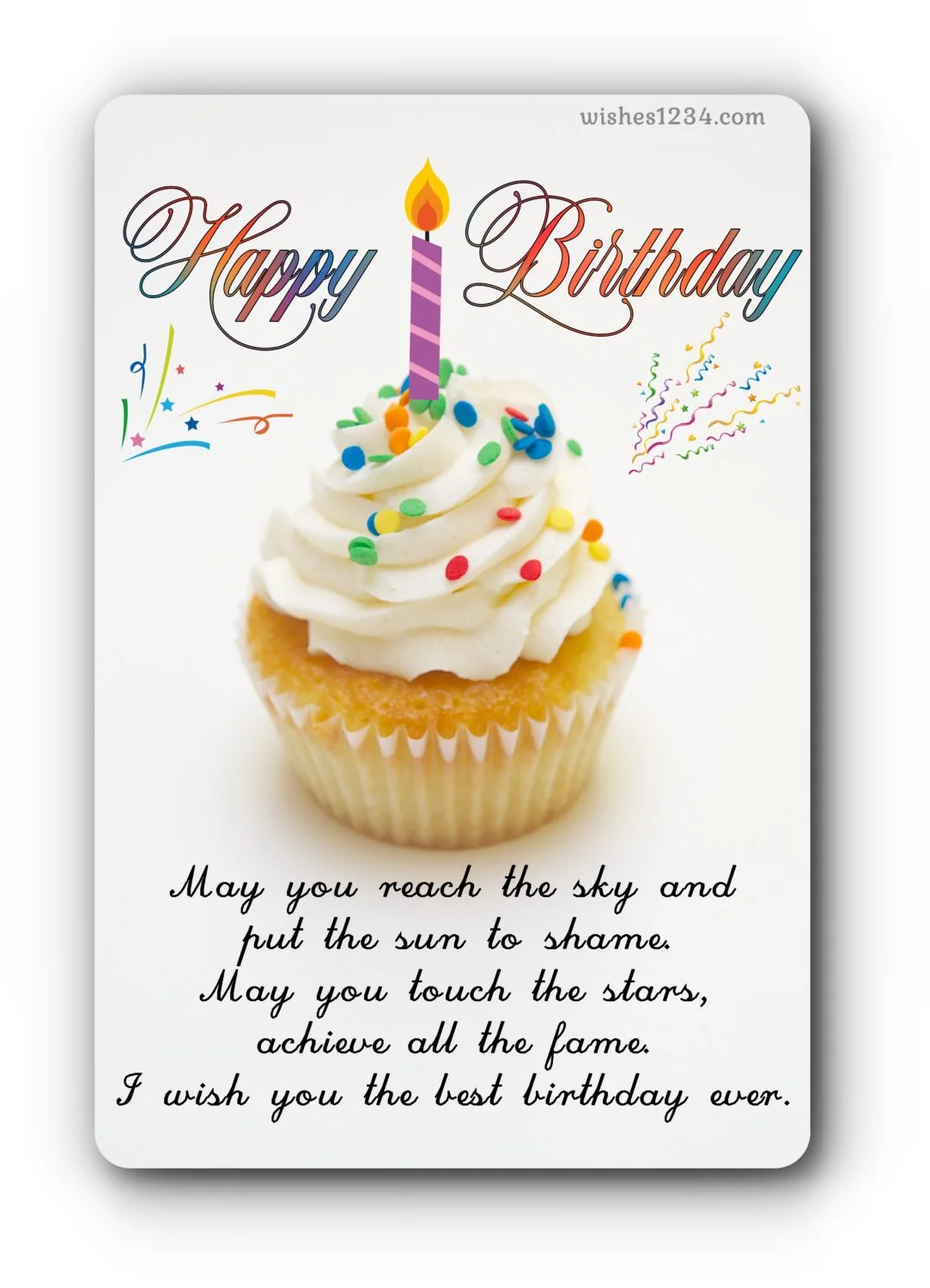 "It is the first birthday of the cutest daddy's mini version. On his special day, we wish him nothing but the brightest and the happiest future."
"This cute baby has brought so much love and happiness into your life. May he enjoy all the gifts and cake! I wish you the happiest birthday to your darling baby boy!"
"Extraordinary Birthday Wishes for your Baby Son, the Sun of your Life You've shown me in many ways the joy of being a parent and the majestic feeling of loving someone more than yourself."
"I love you my little prince, happy birthday! When you are in the house, it's not easy for anybody else to get some rest, but at least with you around, nobody gets bored! You are a gift to my life, and for that I thank you. Happy Birthday!"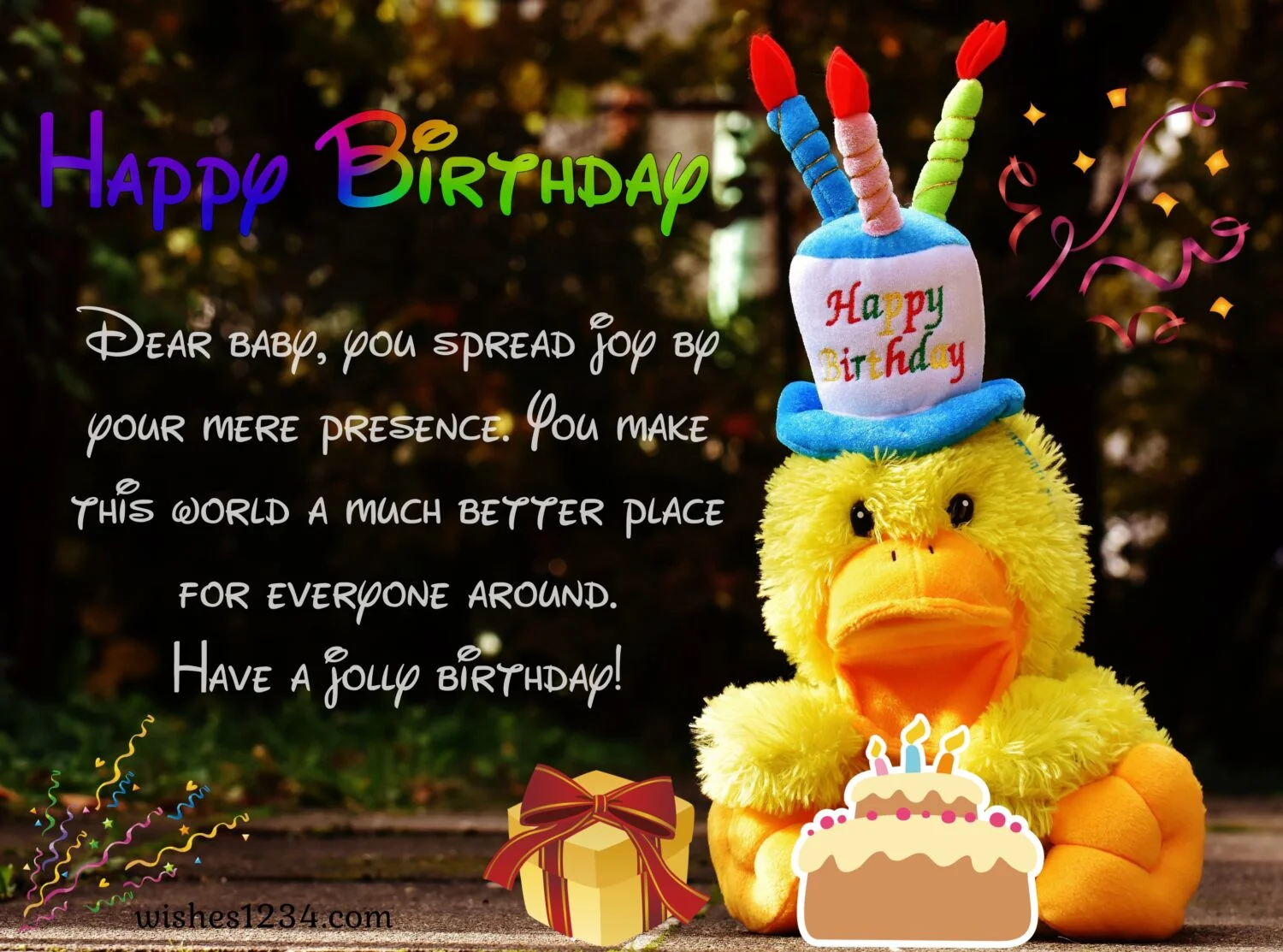 "Your mom and I will do our best to give you the life that you deserve. We love you so much. Have a fun-filled birthday!"
Birthday Wishes for Kids:
"May your day be completely filled with happiness. Happy birthday Kiddo!"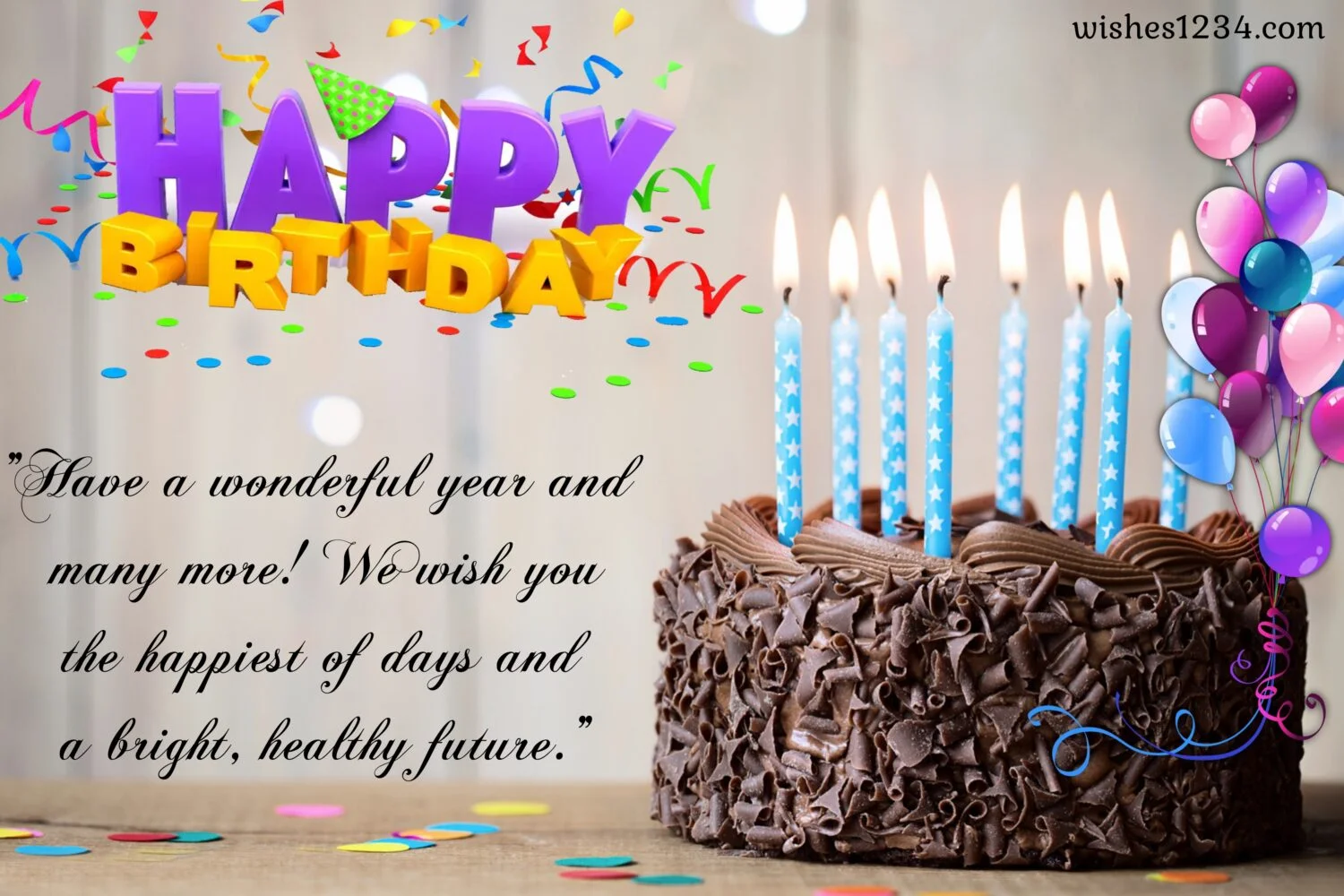 "Nine months in my belly and forever in my heart, happy birthday to my sweet child!"
"May peace always be around you and may happiness answer all your birthday wishes."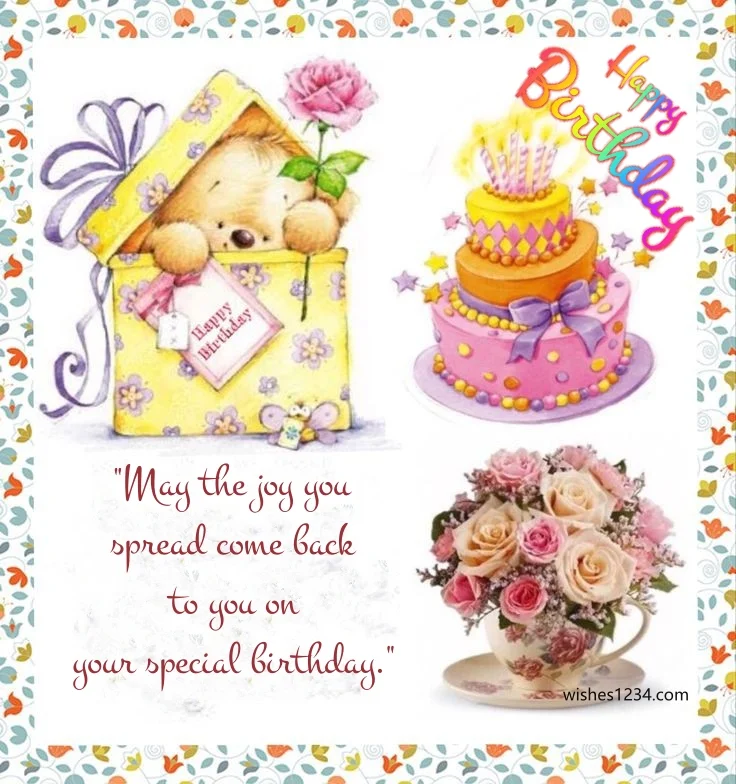 "Enjoy your cake! Enjoy your day! Best wishes for the new year! You will always have a piece of our hearts. We love you! You have grown up to be an amazing young man."
"You are such a treasure and on your birthday, I hope you are showered with the happiness you deserve.!"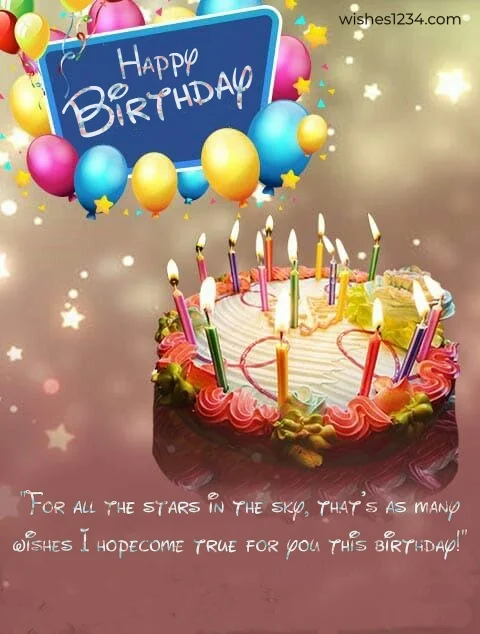 "Many many happy returns of this special birthday day!"
"If I had one wish, it would be that all of your birthday wishes come true. Happy birthday!"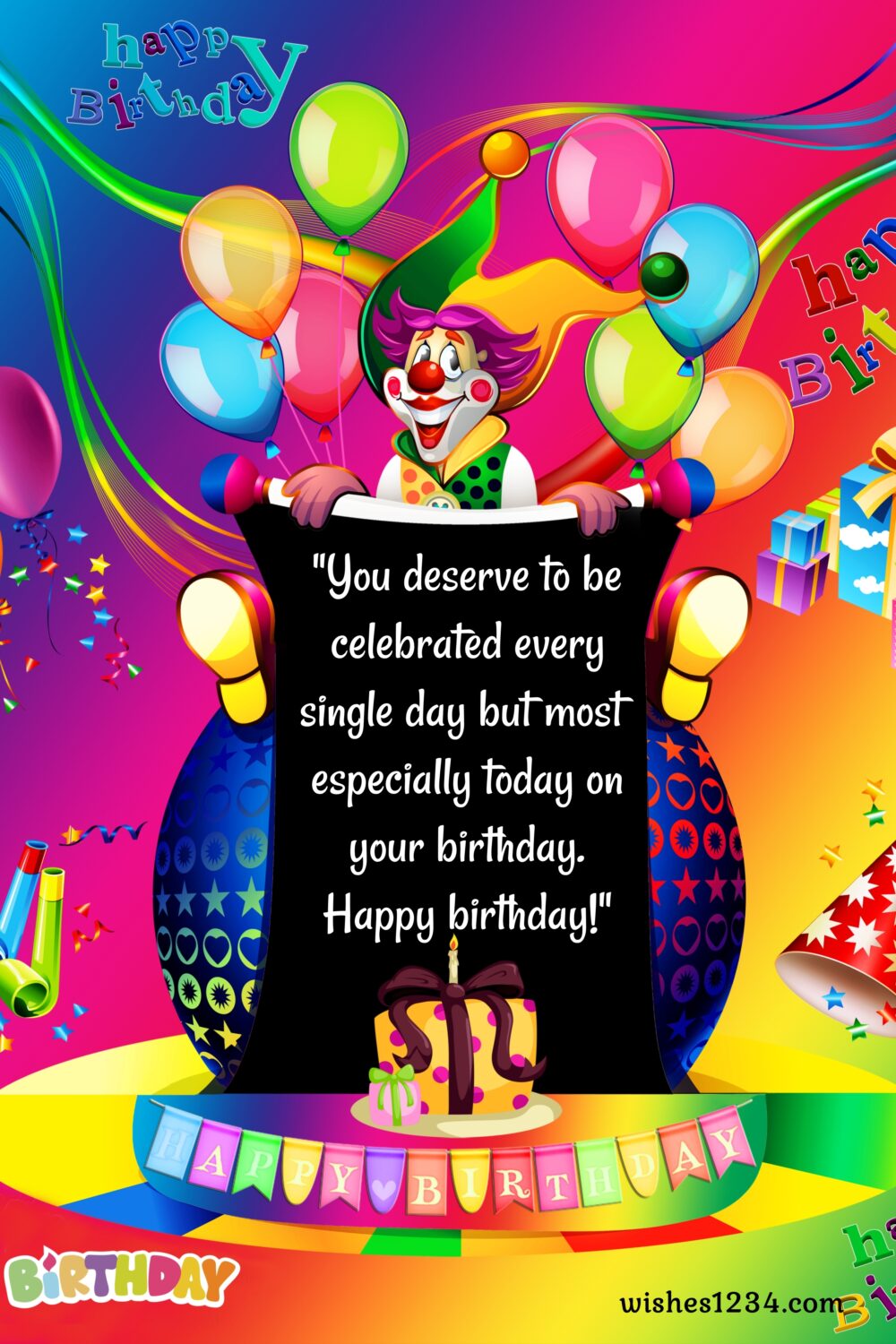 "It's your day! Time to celebrate and enjoy your day! Today is your special day, my little guy. Have a wonderful birthday!"
"We don't need to get you a present because we already made you the perfect gift…our child."
Happy Birthday wishes for kids:
"May you have the happiest day today than all years before. Wishing you a sweet and memorable day of your life!"
"My birthday wish for you is that all of your dreams will always come true. Happy birthday!"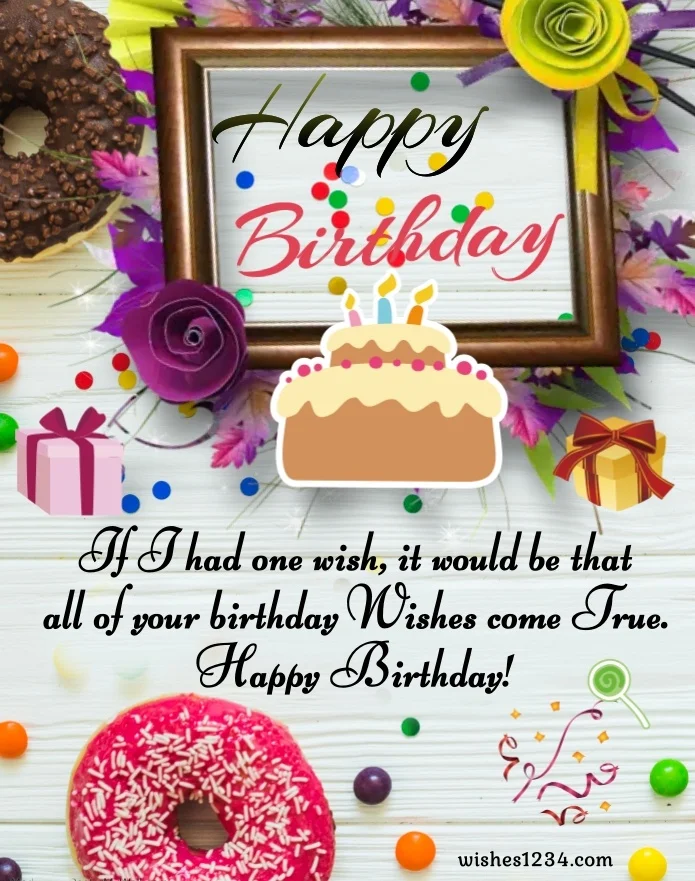 "You can always count on me to wish you a happy birthday!"
"No matter how much older you get, you will always be one of my favourite kids and this is one of my favourite days. Happy birthday!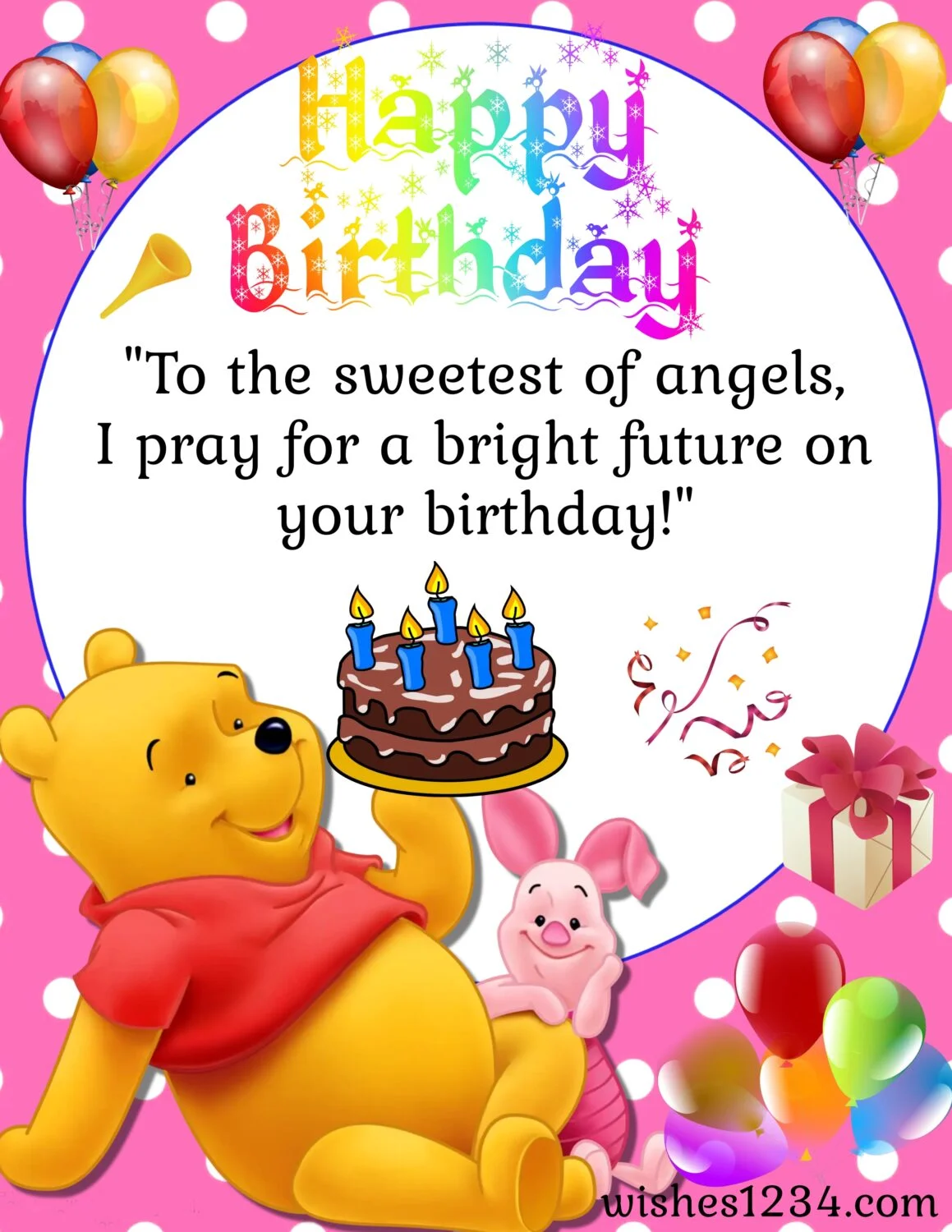 "May the joy you spread come back to you on your special birthday."
"Enjoy your day! This is a happy day! How lucky we are to call you our own! Celebrate your day knowing how loved you are today and always. Today is a time for celebration."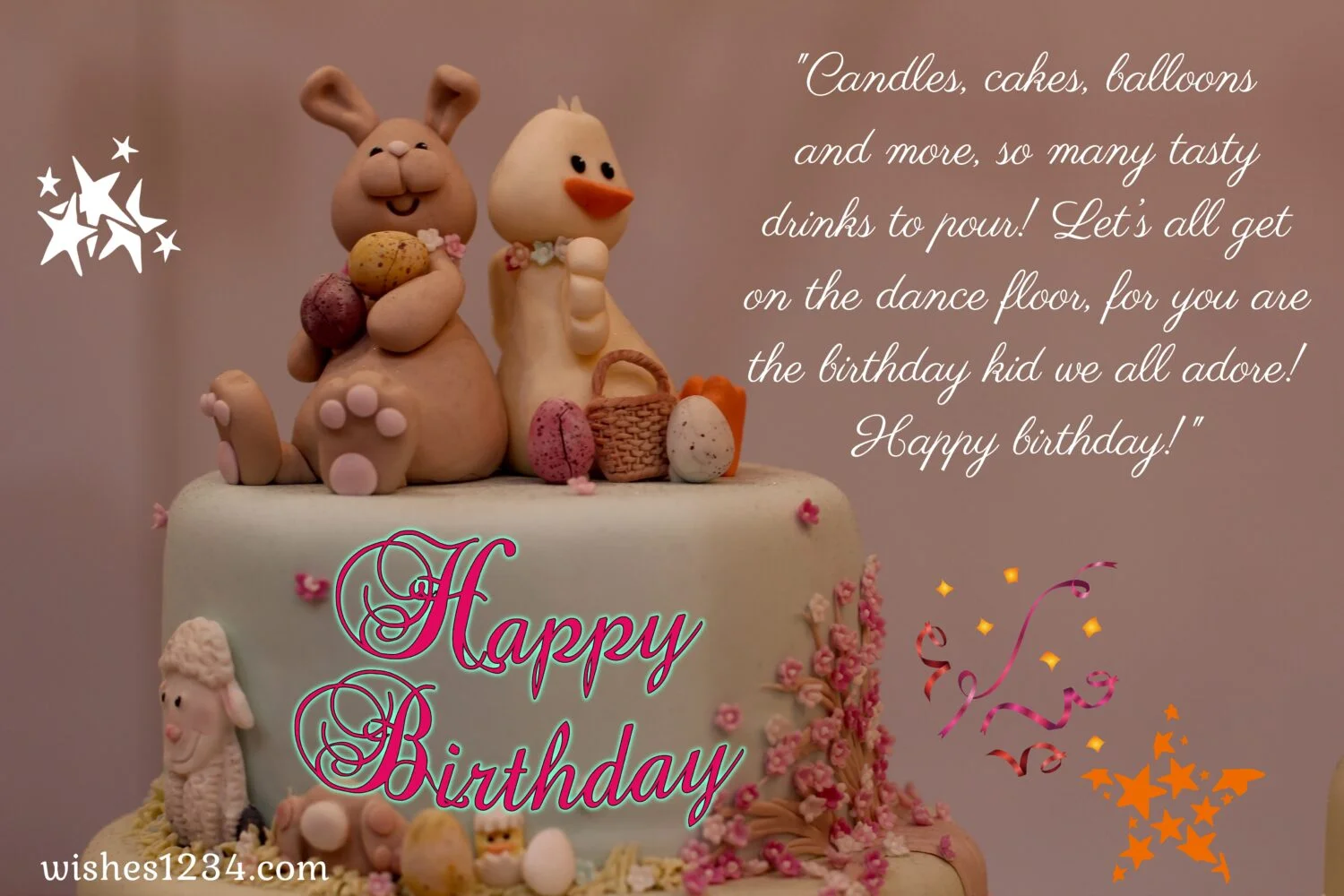 "Many birthday wishes from my heart to yours."
"For all the stars in the sky, that's as many wishes I hope come true for you this birthday. Happy birthday!"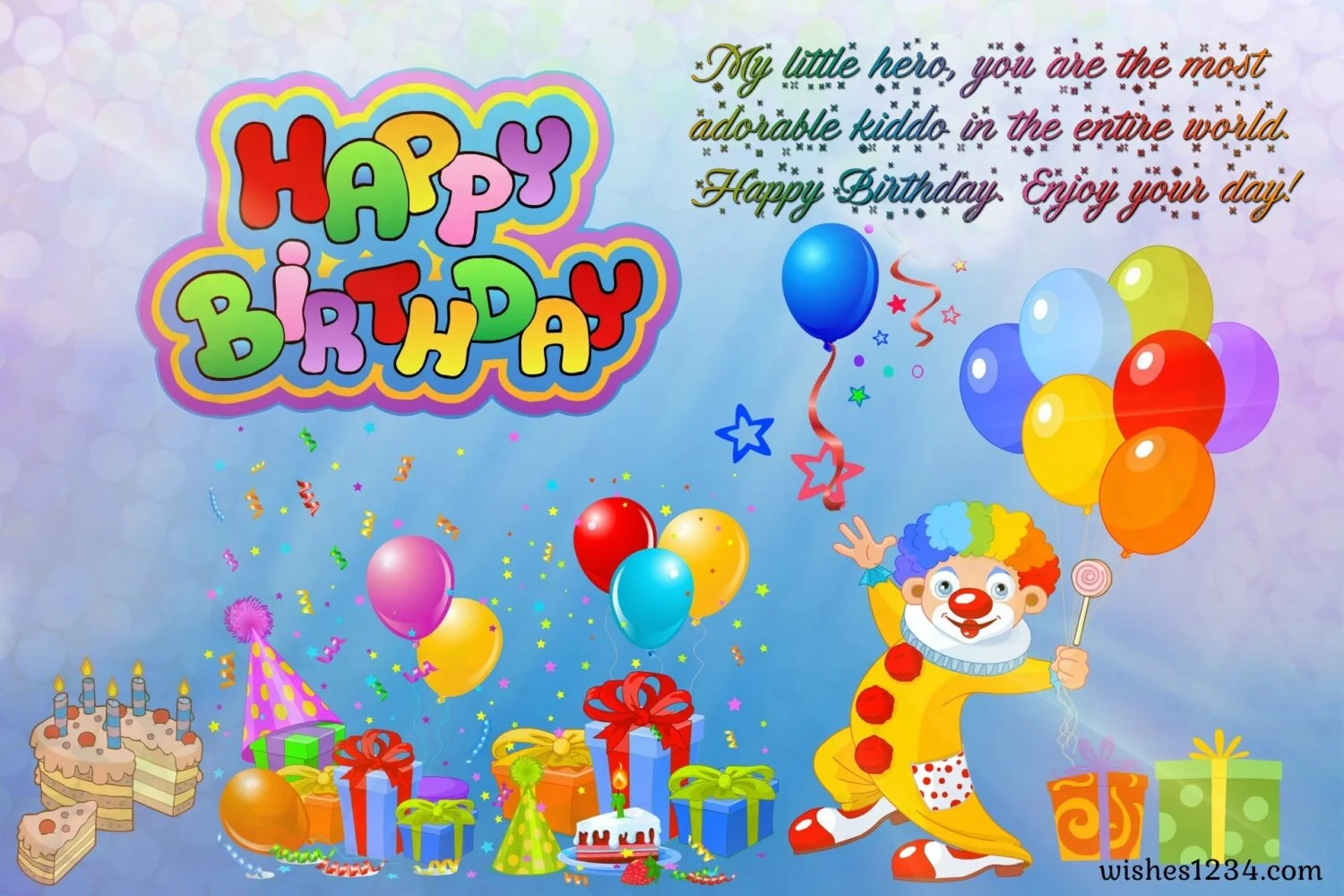 "I hope all of your birthday dreams come true in all of the different ways you hope for them to."
To my sweet child, you will always be my baby and my world so I wish you the best on your special day.
Birthday wishes for kid: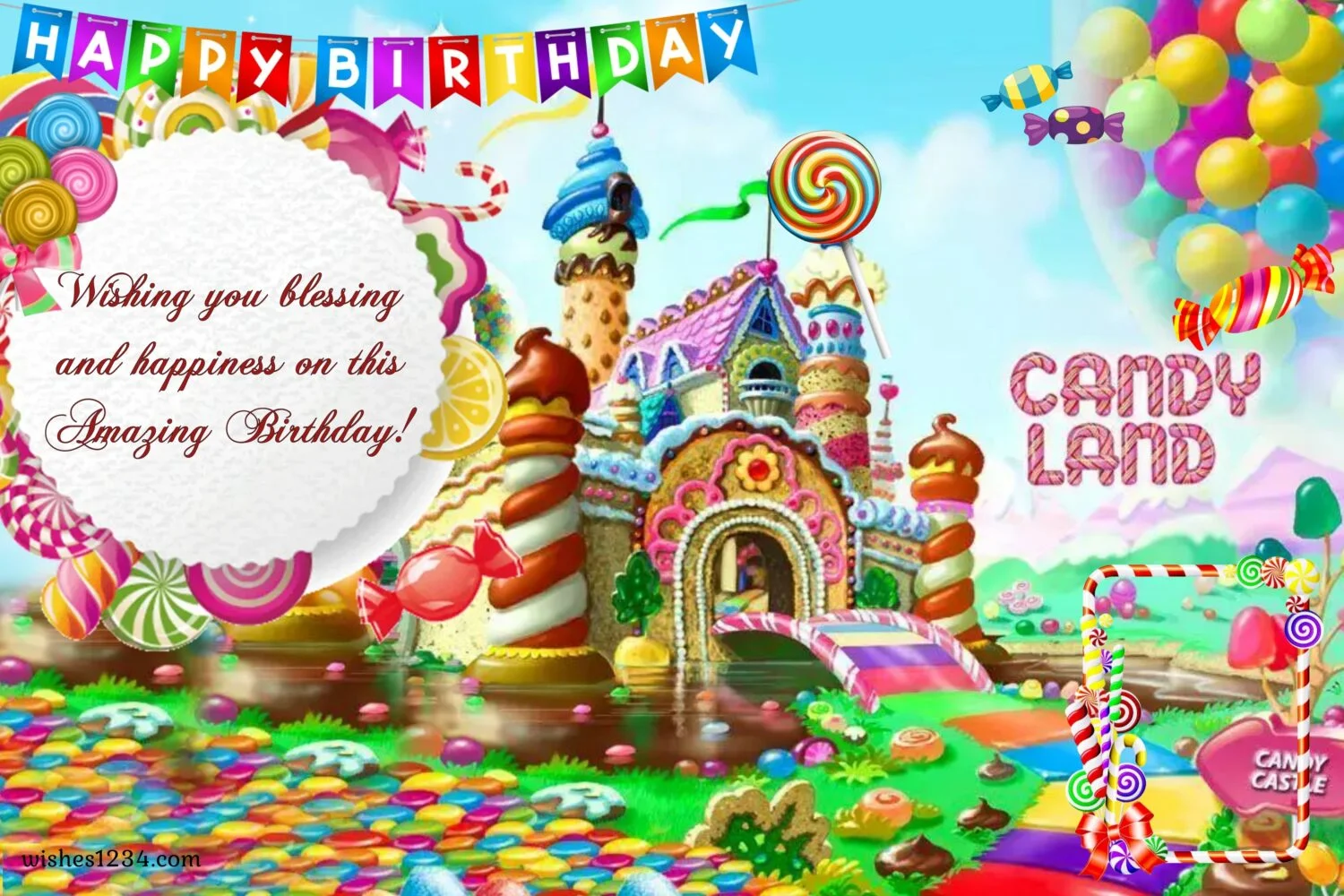 "The moment I saw your face, I was in love and this is a celebration of the day you started your life. Happy birthday angel!"
"I hope that you always have the best birthday ever, even if it is better than the year before."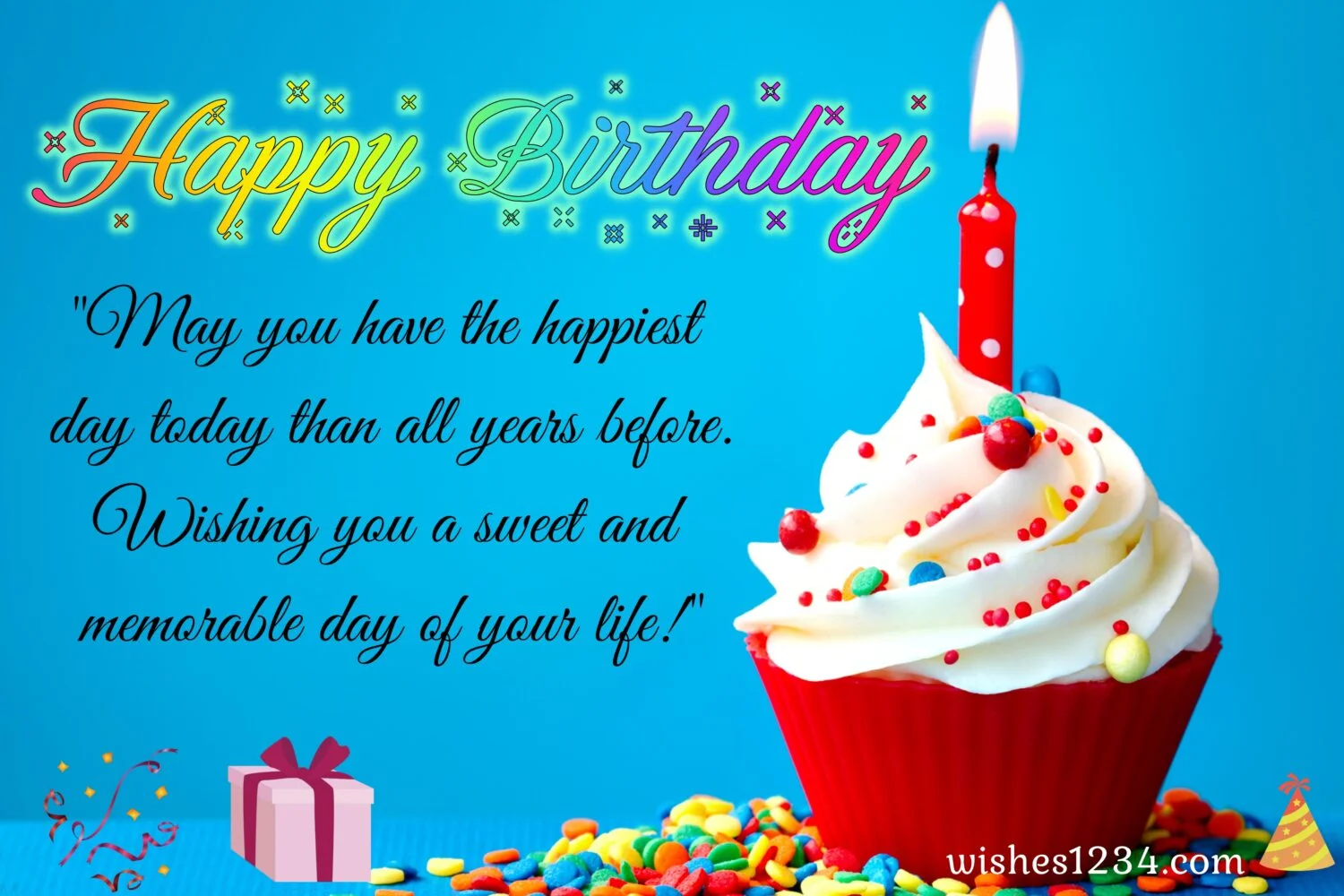 "A bond between mother and child is like no other and I wish you the best of birthdays."
"Hope your day is as grand as you are. Happy birthday, dear!"
"May joy be with you on your special birthday, wishing you the best day of your life!"
"The older you get, the older I feel but every day has been a joy and today is one of the best."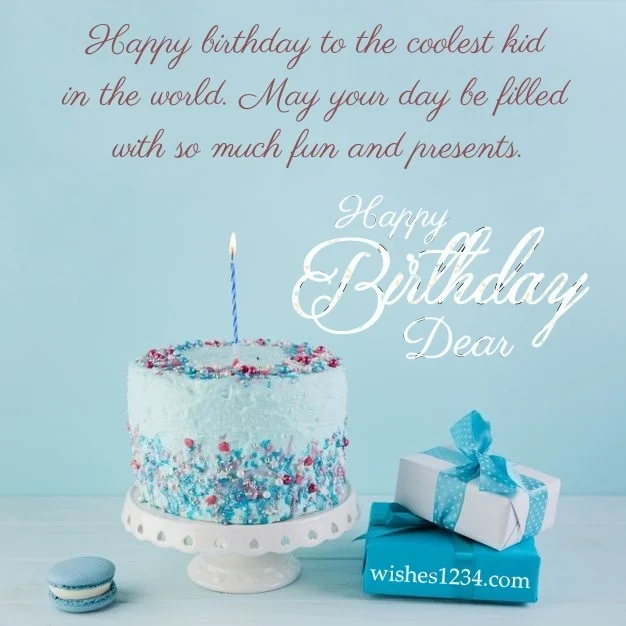 "You deserve to be celebrated every single day but most especially today on your birthday. Happy birthday!"
"I have been wonderfully blessed with you as my child and I wish you the best birthday ever."
Top 50 Birthday Wishes for Son:
"On your birthday, a heartfelt Thank you for being just mine. Happy Birthday, Son!"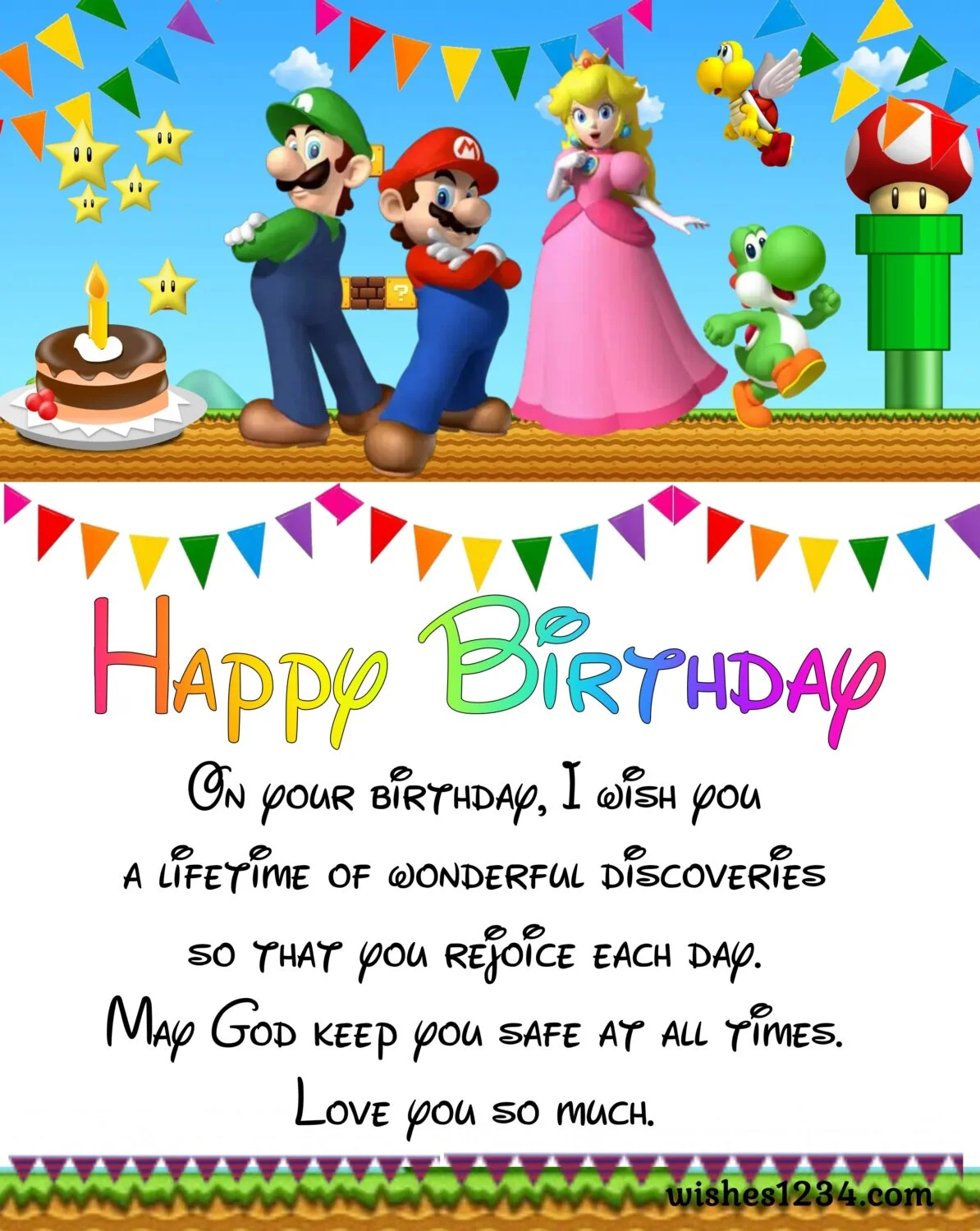 "I cannot believe a year has gone by this quickly, my sweet son. You continue to grow, learn and amaze. Happy birthday!"
"You make the world a better place. You are such a wonderful person. Today is your day! We hope you have a wonderfully happy time! You will always hold a special place in my heart!"
"I look forward to another year of happiness with you in our lives. Happy Birthday!"
"You changed the world as soon as you entered in. Time flies so fast you have become a lot stronger and bigger, but you will always be my baby."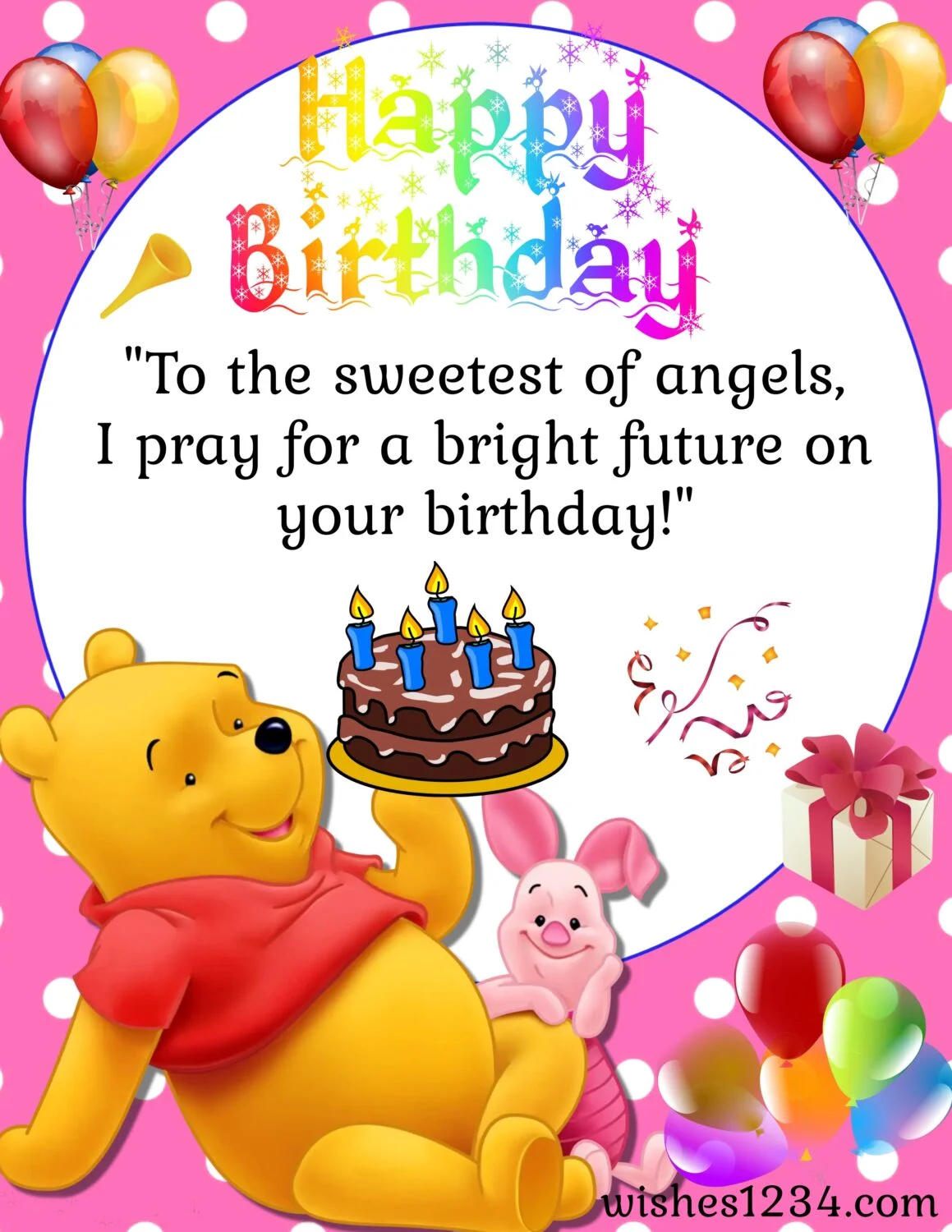 "Have fun on your special day! You are a fabulous son, and we treasure every moment with you. Happy birthday!"
"You are a gift from our Heavenly Father, and I believe that after God made you, my son, he must have stood back and said, "Wow, I ROCK!" Happy birthday to a marvellous creation!"
"May you reach the sky and put the sun to shame. May you touch the stars, achieve all the fame. But always remember your mother and father, who helped you reach wherever you are. Happy Birthday!"
"The whole family celebrates your birth with you today! Wishing you love, luck, health, and happiness on your birthday."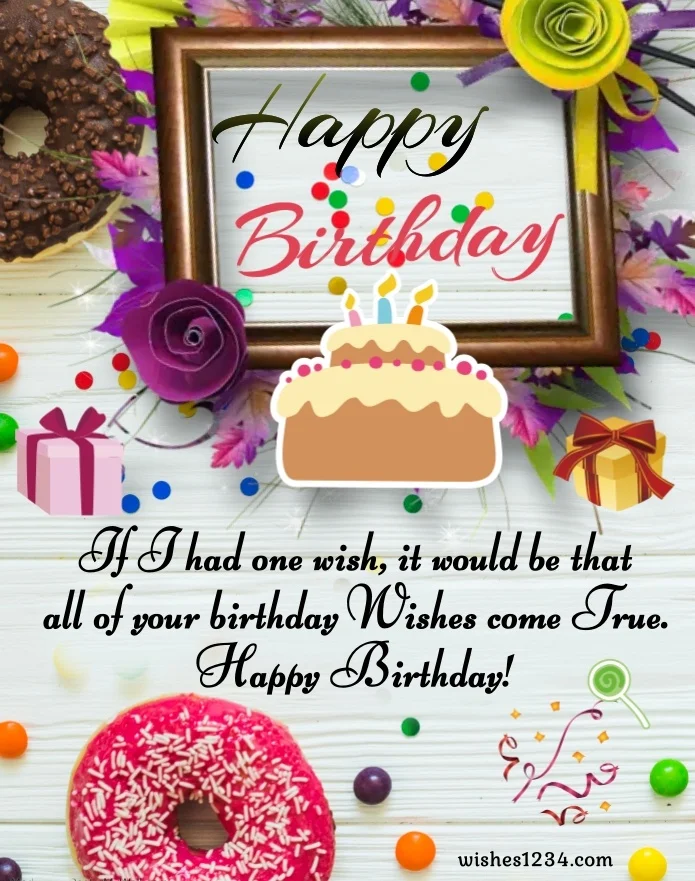 "I am so very grateful that you are my child! We hope that all of your beautiful dreams come true! You are a treasured member of this family. Happy birthday!"
Birthday wishes for kids boy:
"We all love you! Today you're the star! Happy birthday to you, my number one love! This wonderful day of your birth calls for a celebration! Let's celebrate YOU today! Here's to another great year! My sweet child, you are my pride and joy."
"I hope you have a wonderful day! The day you were born was the best day of my life. My sweet son, blessings to you on your special day and every day. Today is the perfect day to celebrate you, my amazing little guy! Happy birthday! You'll always be my sweet little baby boy."
"It has been a privilege to watch you grow into such a wonderful young man. We're so excited to celebrate your special day! We love you, little one! You are a treasure from above."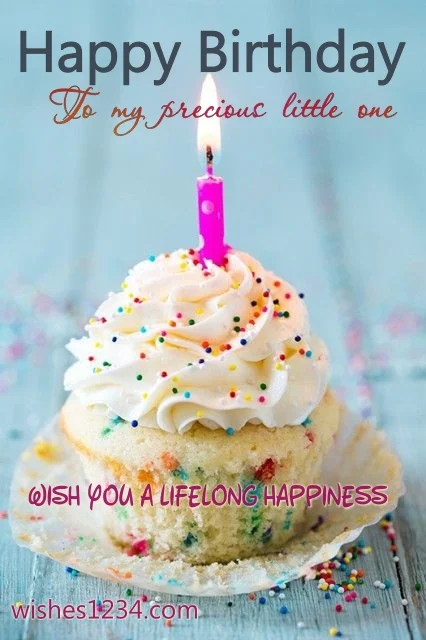 "Have a wonderful year and many more! We wish you the happiest of days and a bright, healthy future."
"You are my sunshine. I love you so much. Happy greetings to you! Today is one of my favourite holidays of the year! I love you, my dear! You are the smartest, sweetest, kindest, most handsome guy ever! All the best to our amazing boy."
"Happy birthday my darling boy! My baby boy is a whole year older! We're so excited to watch you grow! You are the only reason we smile in everyday life; you are the love of our lives."
"We wish you the best today and always. How lucky we are to celebrate another year with you! We love you! Our son is a part of us; we never could. Our Son loves us so much; he never should."
Birthday Wishes for Son from Mom: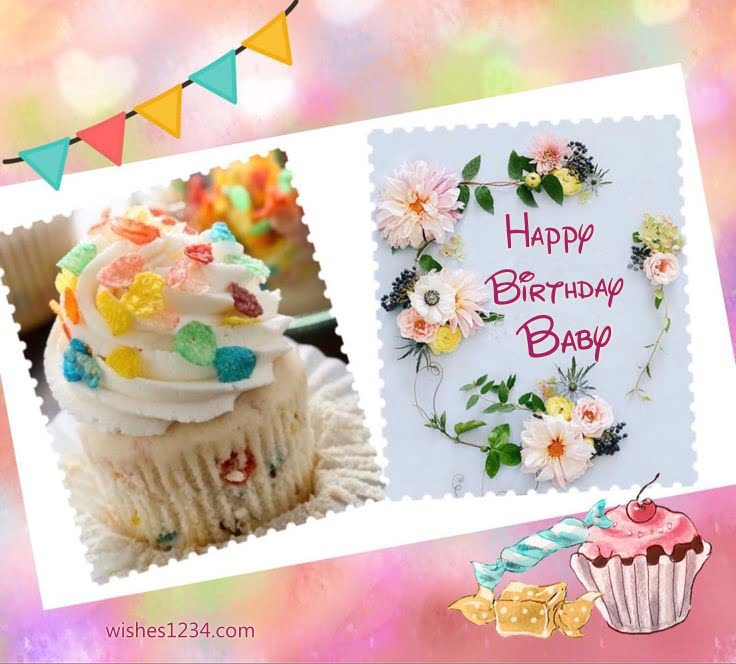 "I am glad to have a son who shines even brighter than the sun. Here is a little Happy Birthday from his mother."
"My cute little bug… You are my sweetest drug… On your birthday, say love you, mommy… And give me a little hug."
"Your dad and I couldn't be prouder of you! We love you so much, our dear one. My end is near… but please don't fear… here's from your mom a little; happy Birthday Dear!"
"I can still feel the first kick that made me realize someone precious is growing inside of me. Wondering how time flies as you're a big boy today. Happy birthday my Champ!"
"Showering you with blessings on your special birthday kid!"
"Sending you a sunshiny day so that you can laugh and play on your birthday!"
"Let the birthday of the most fantastic boy ever be as sweet as sugar!"
"To the sweetest of angels, I pray for a bright future on your birthday. Happy birthday!"
"To the sweetest kid, may your day be filled with all of your favourite things!"
"Wishing you the happiest of birthdays and many returns in years to come!"
Birthday wishes for children:
"Happy birthday to one of the brightest stars ever!"
"Bringing you much joy and laughter on your very special day!"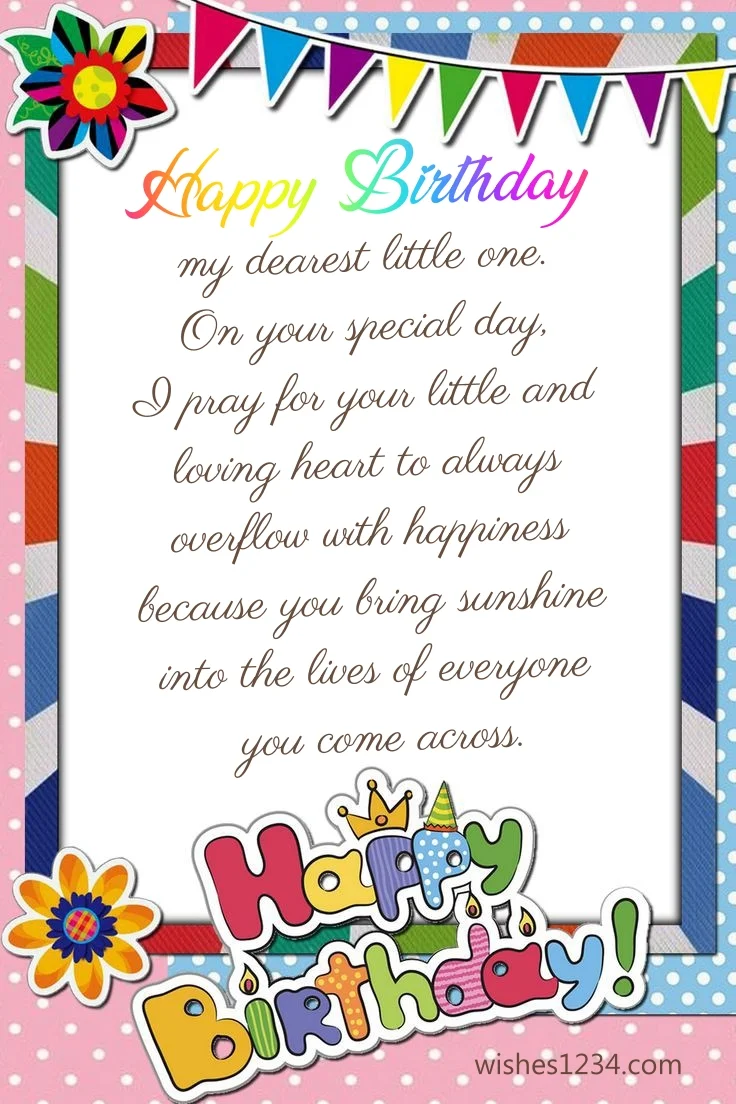 "Happy birthday to an outstanding Star! may you shine brighter!"
"Another year is added to your age and may you grow to be even better than we can imagine!"
"Your birthdays just keep getting more and more exciting to see you laugh, grow, and live your dreams."
"Happy birthday to a special little prince!"
"May your birthday be as bright and shiny as you are!"
Birthday Wishes for Son from Dad: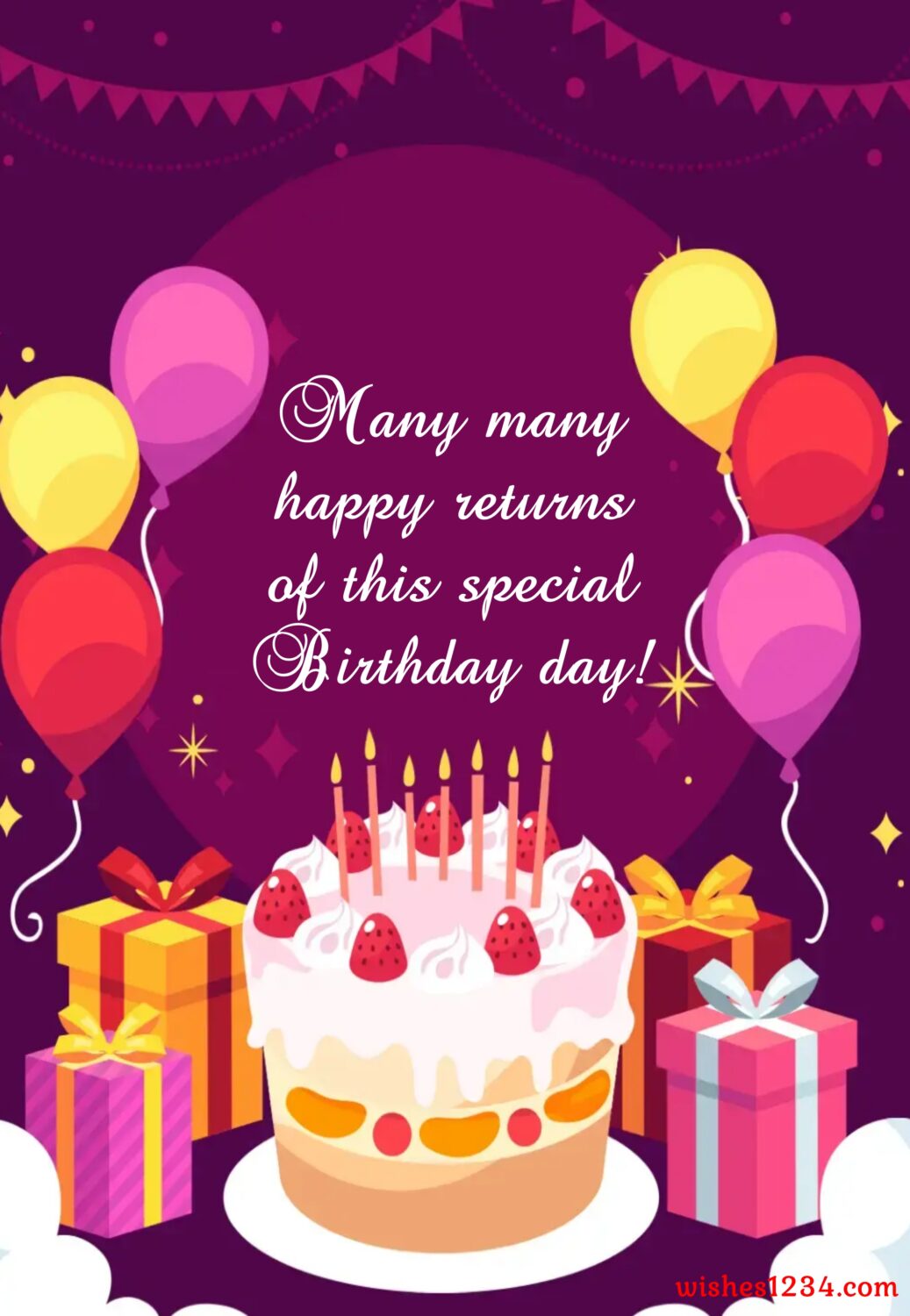 "I thank God every day for the wonderful blessing he has bestowed upon your mother and me. Happy birthday, son; I hope it is your best day ever."
"We are so thankful that God gave us a boy like you. We love you! When your mother was pregnant, we asked God to give us a son who grows up to become hard-working, honest, and successful. You are living proof that God does answer prayers."
"You have made us the proudest parents in the world! Hey Champ, on this day, I want you to know that you're the most precious thing in my life. I wish you a very happy birthday!"
"I wish that days like this happen for you every single day."
"Every day should be a celebration of you but today is the most special."
"Your birthday cake isn't nearly as sweet as you. Happy birthday!"
"I haven't been this excited about your birthday since last year!"
"Blessings and love, joy and peace… may happiness find you today and for every year after."
"Your birthday is a celebration of your life and the beginning of mine."
Birthday wishes for boy kid: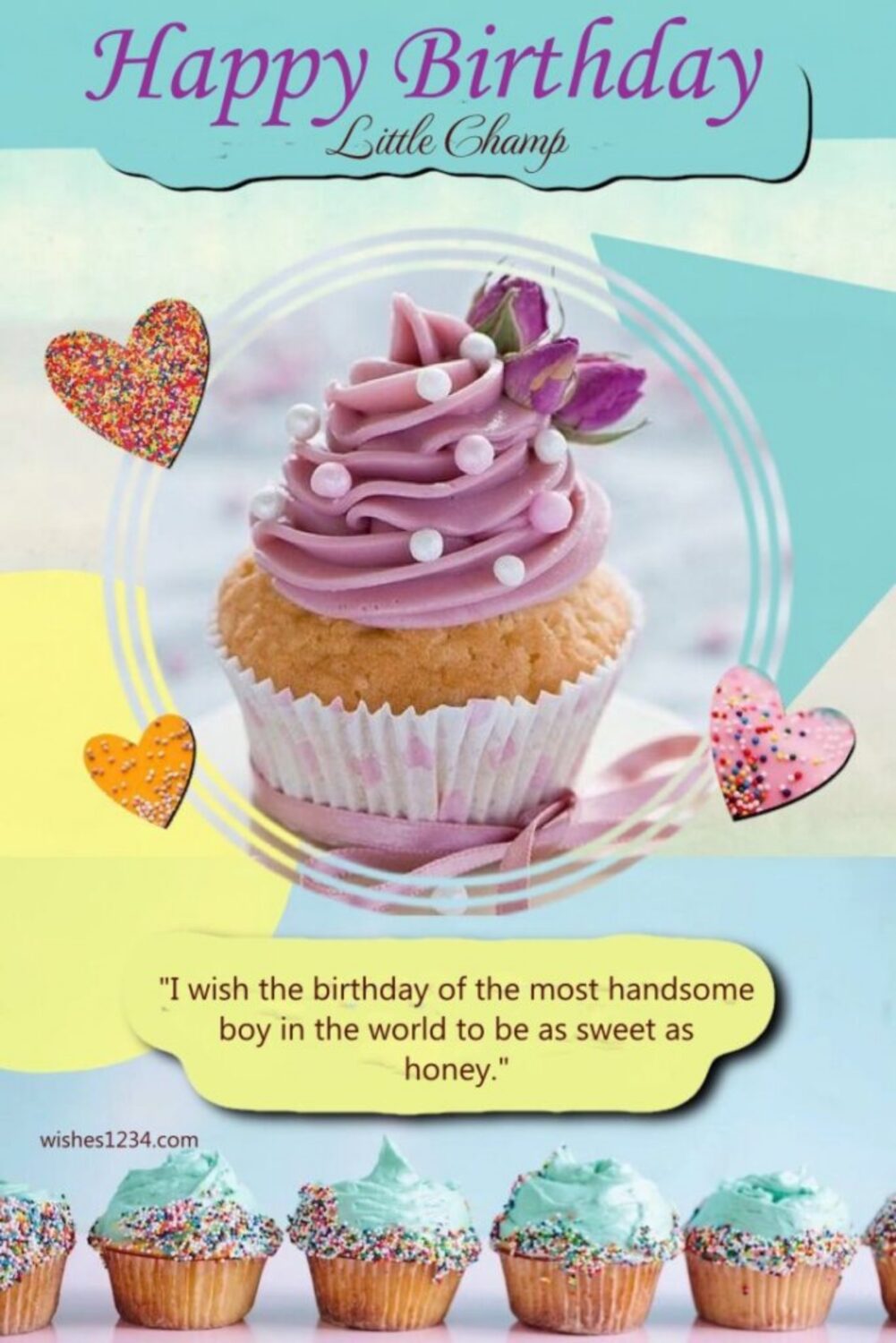 "Every single day has been better because of you. This is your day to celebrate."
"You are better than my favourite tv channel, radio station and mobile app! I am the happiest when you are around. I laugh the loudest at your antics. Love you with all my heart."
"My dear child, you are my lifeline, the apple of my eyes. I truly adore you. May you be blessed always. Happy birthday, my love."
"It is your time to gobble pastries, chocolates, ice-creams. Time to make merry with friends. It is time to get coddled with gifts. It is your birthday! Have a super awesome one."
"I wish you lots of fun and play because there is no other way to celebrate your birthday! Happy birthday, my favourite guy!"
"Candles, cakes, balloons and more, so many tasty drinks to pour! Let's all get on the dance floor, for you are the birthday kid we all adore! Happy birthday!"
"You drive away all my blues, and yet again, I have big news! It is your birthday, and we're all going to be happy and gay! Happy birthday, my child!"
"I love you my little bug, so lots of kisses and hugs! And also for you, I pray, may you have the best birthday! Love you loads, my champion."
Birthday wishes for Son: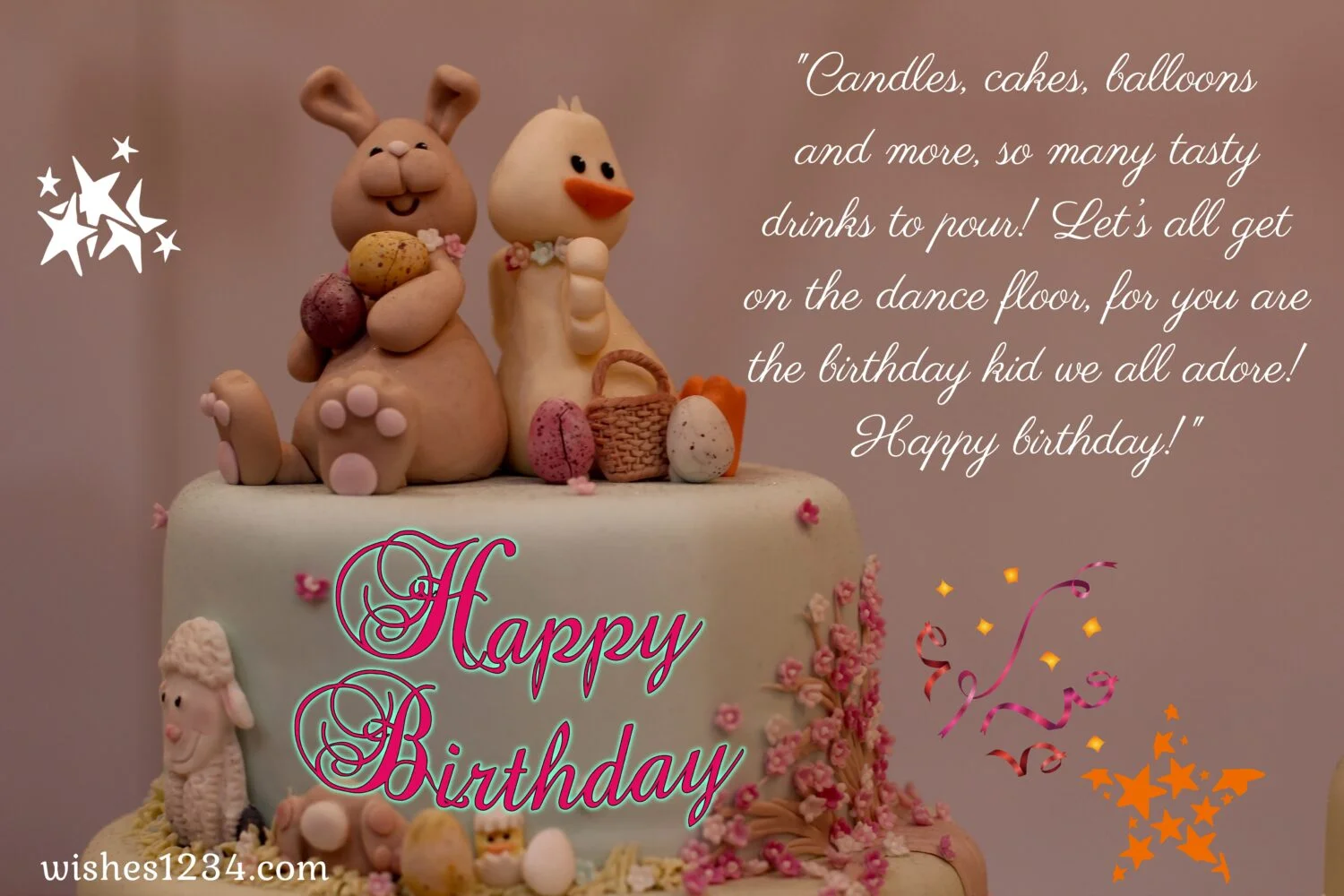 "Happy birthday to the most fun kid. May your day be filled with sweet surprises and lovely presents. You are the miracle we always wanted. Thank you for being the joy of our life."
"Hooray! It is your birthday, the perfect day to be happy & gay! We are going to have a party, just for you, my smarty."
"Another year, another birthday, my love for you is here to stay! May all good things be yours, and you take on life with roars! Happy birthday, my tiger!"
"Get up, it's time for some fun, you have a birthday party to stun! And don't forget, we love you tonnes! Happy birthday, my dear child."
"Sparkle and shine wherever you go, and always know that we love you like there's no tomorrow! Happy birthday, my darling!"
"A day filled with marshmallows and ice creams, and a colourful cake as big as you, with lots of candles too! Happy birthday, my kiddo!"
"Life is too short to celebrate but once a year. Here's to fabulous days every single day! Happy birthday wishes for Kids from Dad"
"You are my hero and my son and I'm the luckiest dad ever. Happy birthday kiddo!"
1st birthday wishes: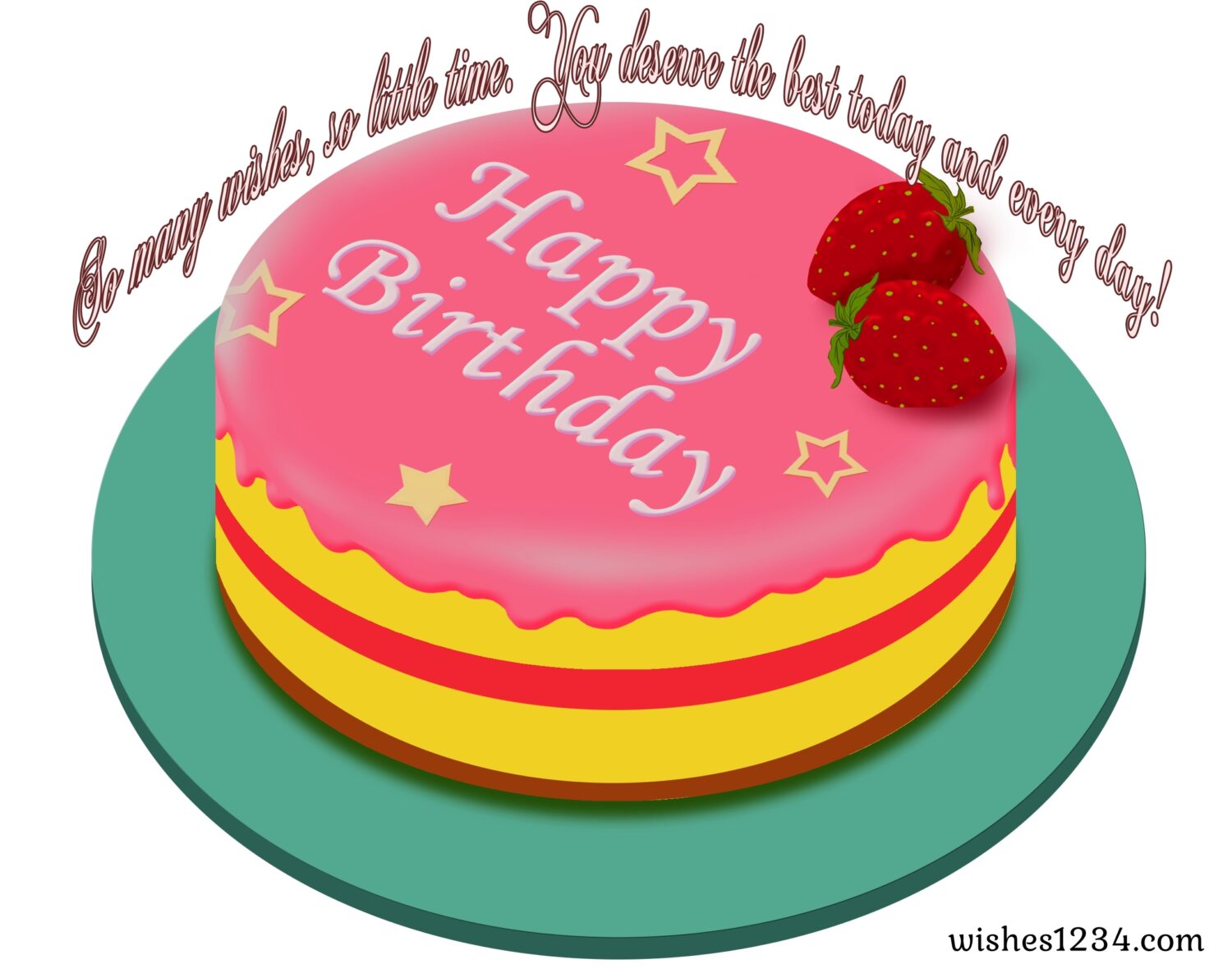 "You taught me how to love unconditionally and I wish you nothing but the best on your birthday"
"Keep flying higher because you are always number one to me. Best wishes on your birthday!"
"No matter how much time goes by, you will always be my #1. Happy birthday kid!"
"I smile because you're my child. I laugh because there's nothing you can do about it. Happy birthday, kiddo!"
"Happy birthday to one of the best kids ever!"
"I remember the day you were born and I was so happy! I'm happier to see who you're growing to be. Have a great birthday!"
"You gave me the greatest gift of all: fatherhood. Happy birthday to one of my favourite kids ever!"
"You're simply the best and I love you so much. Have a happy birthday!"
Birthday Wishes for a Daughter: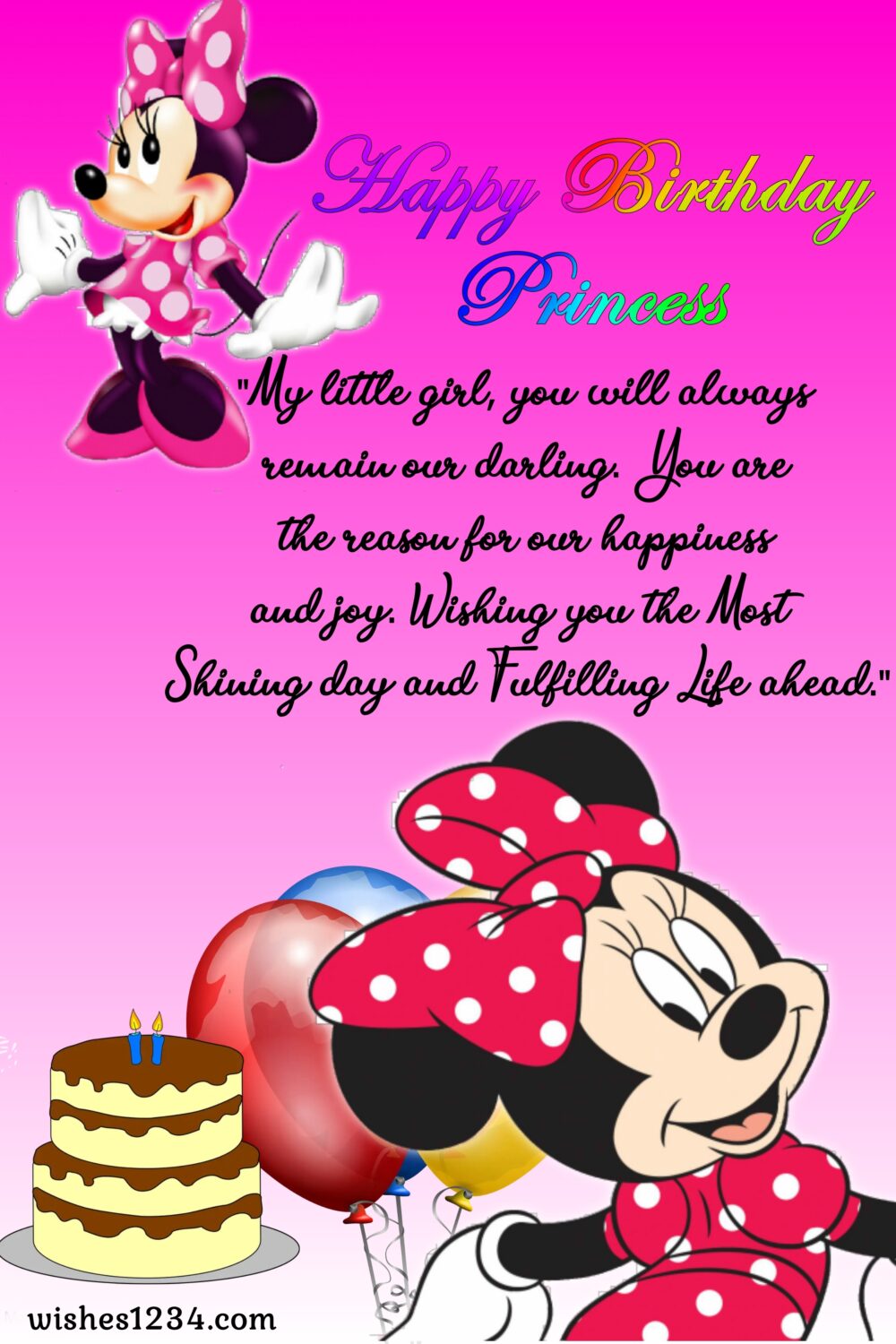 "My adorable daughter, you are the pride and light of my life. Always remember you can count on me for anything in life. Happy birthday, dearie"
"We got our heart's desire the day you entered our lives, princess! wishing you the best day of your life!"
"We are so proud of you! Wishing the sweetest girl in the world a very happy birthday!"
"Today is the perfect day to let you know just how much we love and value you. Happy birthday!"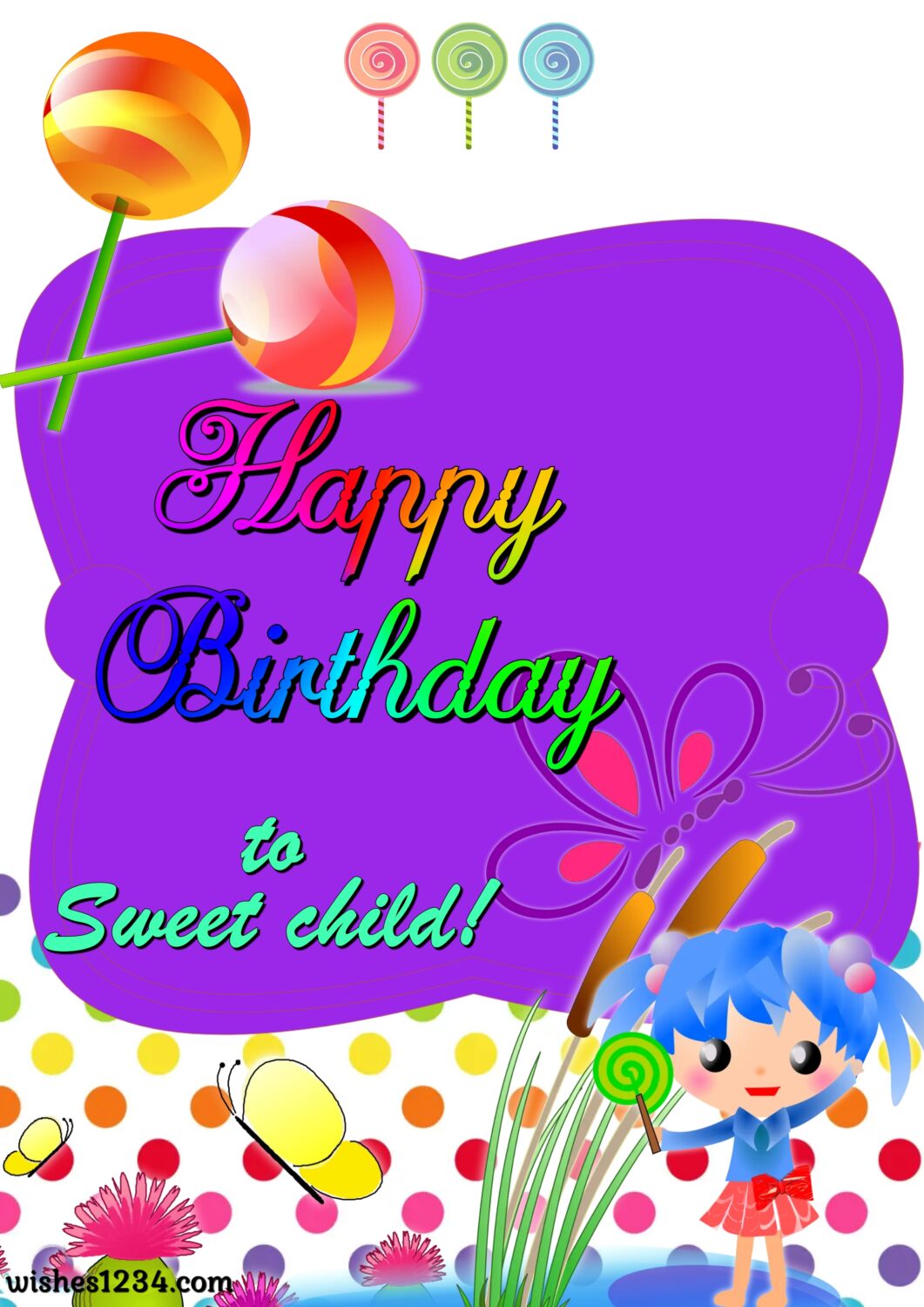 "Our hearts swell with pride and joy seeing you blossom into a wonderful human being. Happy birthday, sweetheart!"
"Today is a wonderful day! I get to bake a cake for you, my precious darling and also tell you that there is no one like you."
"I am so happy to be your mommy. Happy birthday, my dearest!"
"Dear daughter, you are the finest! You have filled our lives with much love and happiness."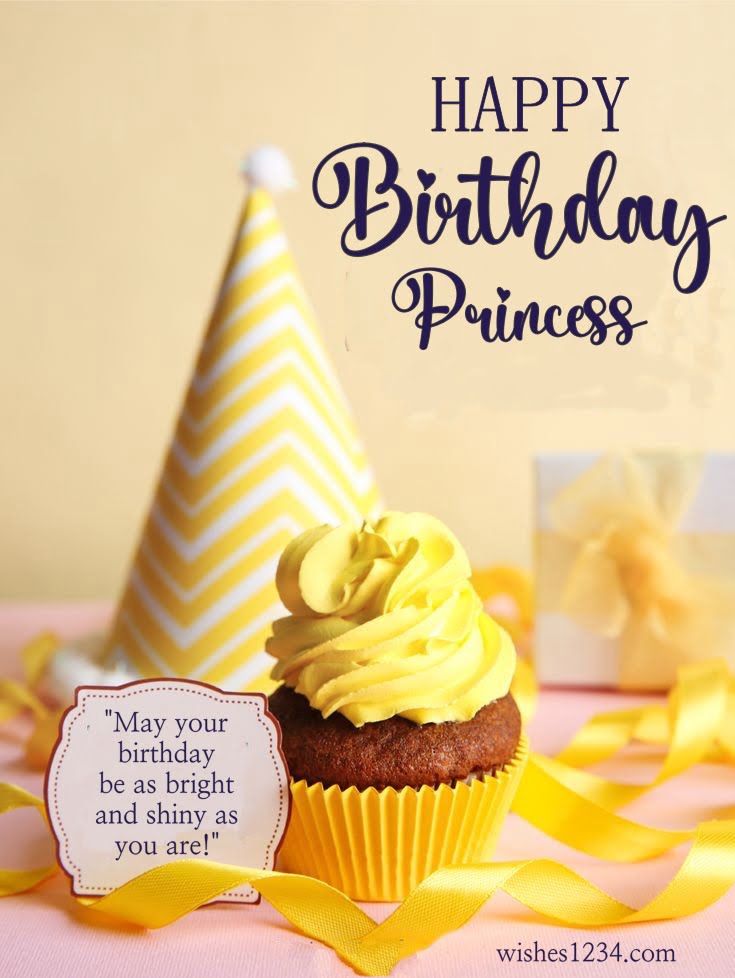 "Watching you grow so beautifully is a sheer delight. Happy birthday, sweetie!"
Birthday wishes for kids girl: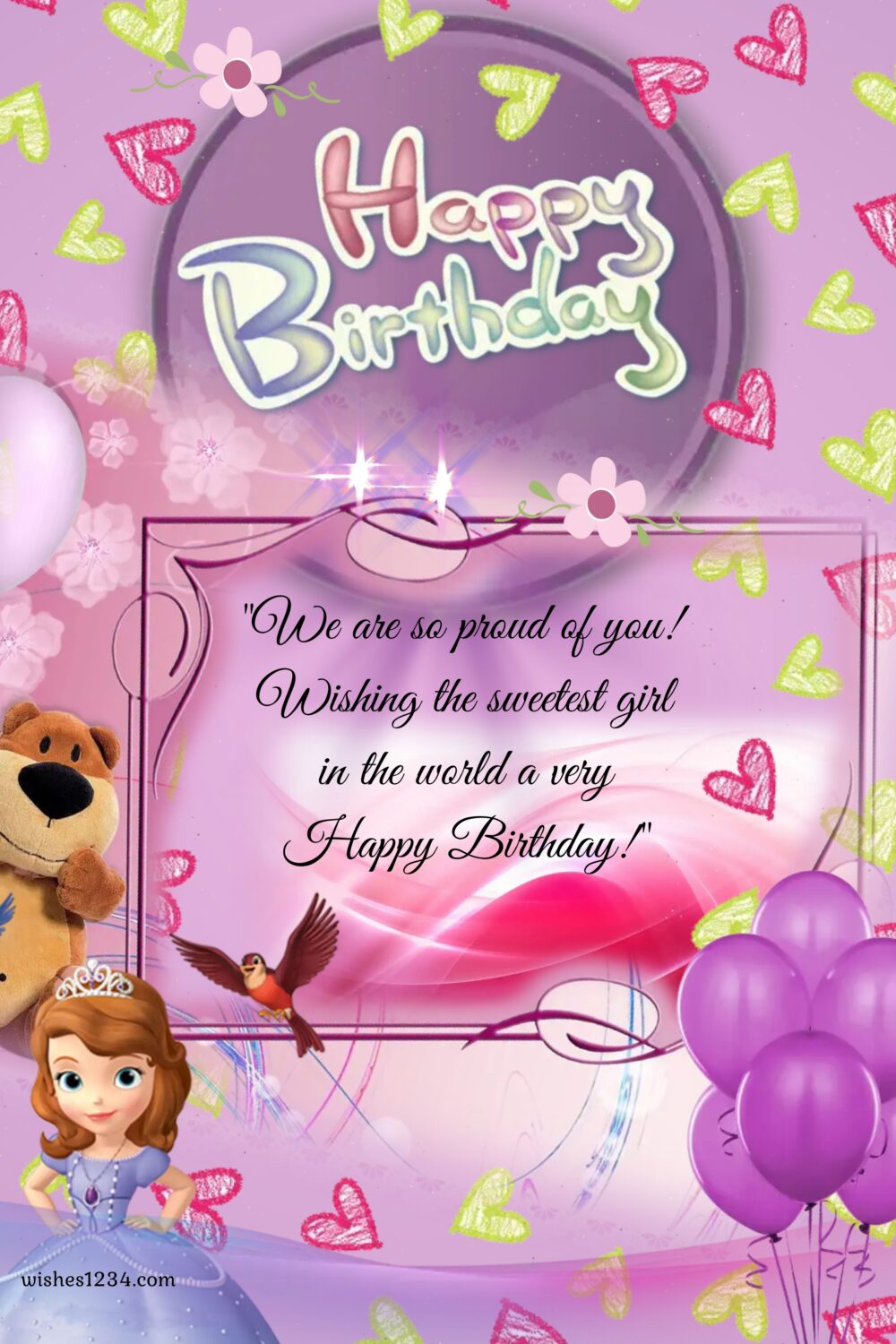 "My dear girl, have a great time, dance to music, blow out your birthday candles, make a wish for yourself! Mom and dad love you loads and are always there for you."
"On your birthday, we wish the best things for you. May you breeze through life with smiles and giggles. People always see your greatness. May all your dreams come true."
"My little girl, you will always remain our darling. You are the reason for our happiness and joy. Wishing you the most shining day and fulfilling life ahead."
"Here is a fabulous birthday wish for a fabulous daughter. May your life be filled with all things great and good. May you get success in all your endeavours."
"Happy birthday to the smartest, coolest and sweetest daughter. Indulge in your birthday cake, enjoy your presents and party hard with your friends."
"My cutest daughter, I can't express how much I enjoy watching you grow. Every day of your life is a divine gift for me. But you are growing up too fast. Wish I could hold time. Have a splendid birthday!"
"You are perfect in every aspect, my sugar! May you have a bright future and a delightful life filled with love and happiness. Have a grand birthday!"
"May you get pampered by lots of chocolates, ice-creams and wonderful gifts on your special day. Happy birthday to an awesome daughter!"
Birthday wishes for girl kid:
"My pet, time seems to be flying away. It is your birthday again, the day God blessed our lives with the best gift. We are very fortunate to have you as our daughter. Happy birthday to you!"
"Happy birthday to the loveliest daughter we know! You are a wonderful kid. You make us the luckiest parents. Love you lots."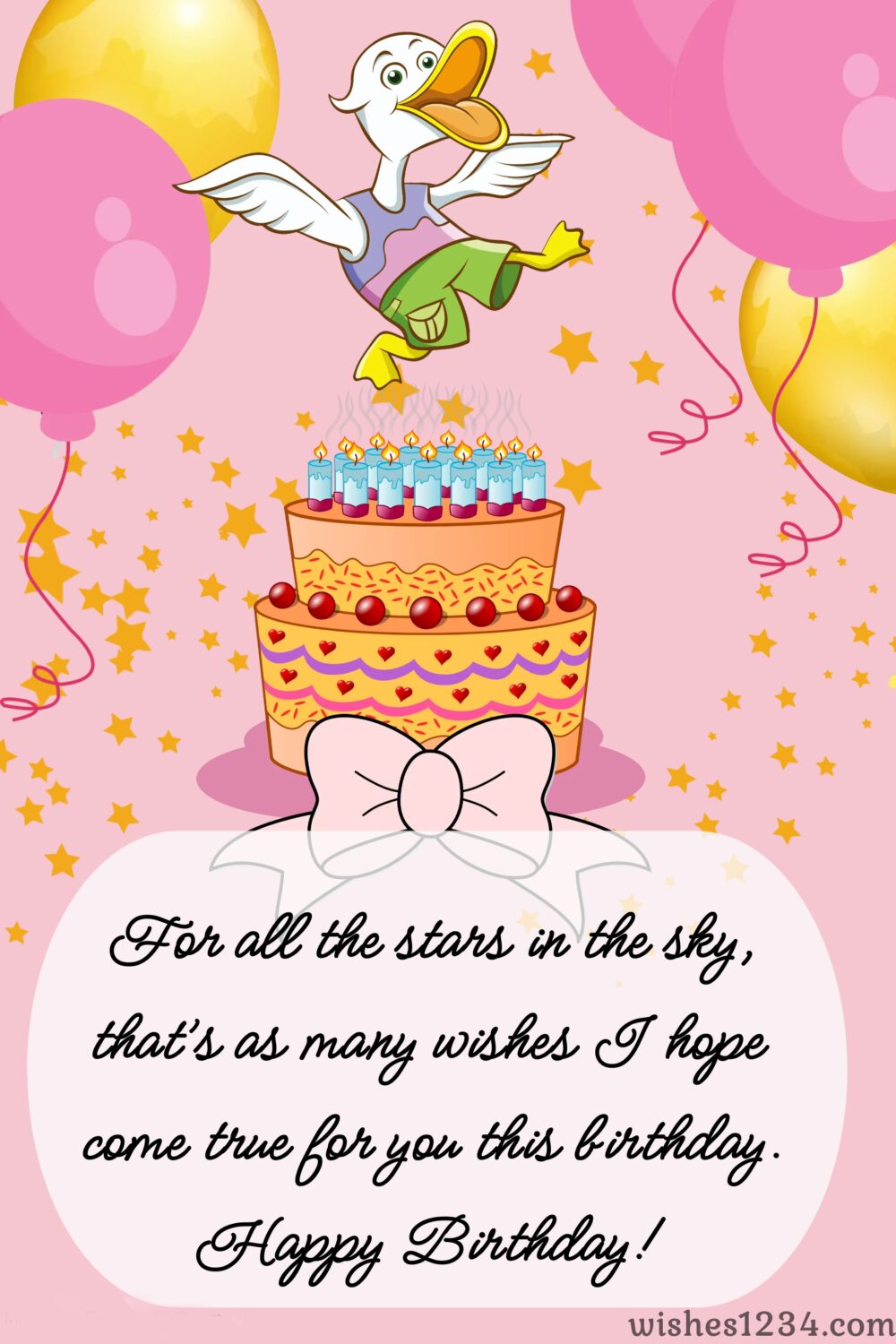 "Blessings come in many ways. We got ours when you were born. Happy birthday, cutie!"
"My princess, may your life be as glamorous as the stars and full of new visions. Lots of love with a yummy cake is coming your way on your birthday. Have a blast!"
"Little angels appear in many forms. You are my very own angel! Wish you a magical birthday."
"Happy birthday, my dear daughter. May God bless you with the choicest blessings. Celebrate your special day with fun and cheer."
"Today, you begin another year of wonder. May you live life to its fullest. Our blessings are with you forever! Happy birthday."
"I hope your birthday is as remarkable as you are! Your beautiful smile means the world to me. So keep smiling always. Happy birthday!"
Birthday wishes for kid girl: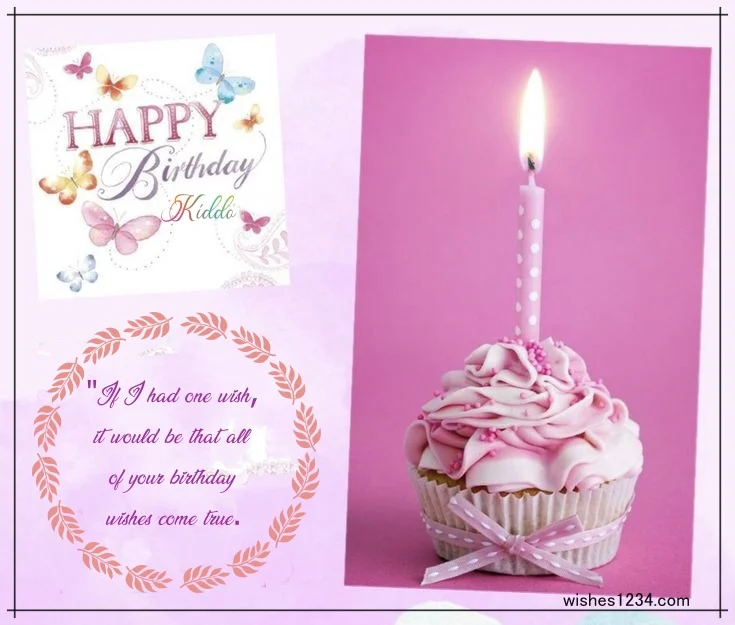 "My star, you are very special. I cannot express in words just how blessed I feel to have you as my son. Kisses. Happy birthday!"
"I wish that today and all the years to come are a grand celebration for you. You deserve all the happiness and joy. Happy birthday, my superstar!"
"On your birthday, I wish you a lifetime of wonderful discoveries so that you rejoice each day. May God keep you safe at all times. Love you so much."
"Congratulations, my sweetie pie on your birthday. Seek out the stars to touch the sky. Wish you all the finest things, always."
"Sons as wonderful as you come by once in a lifetime! Wish you a happy life, full of jubilant moments. Love you till eternity. Happy birthday, son!"
"My darling son, wish you always be happy and healthy. Enjoy your birthday. Love you, dear!"
"My little hero, you are the most adorable kiddo in the entire world. Happy birthday. Enjoy your day!"
"My dear, you are the sunshine of my life. May you get spoiled by plenty of gifts and birthday cakes this year. Happy birthday. Stay awesome!"
Happy birthday wishes for kids girl: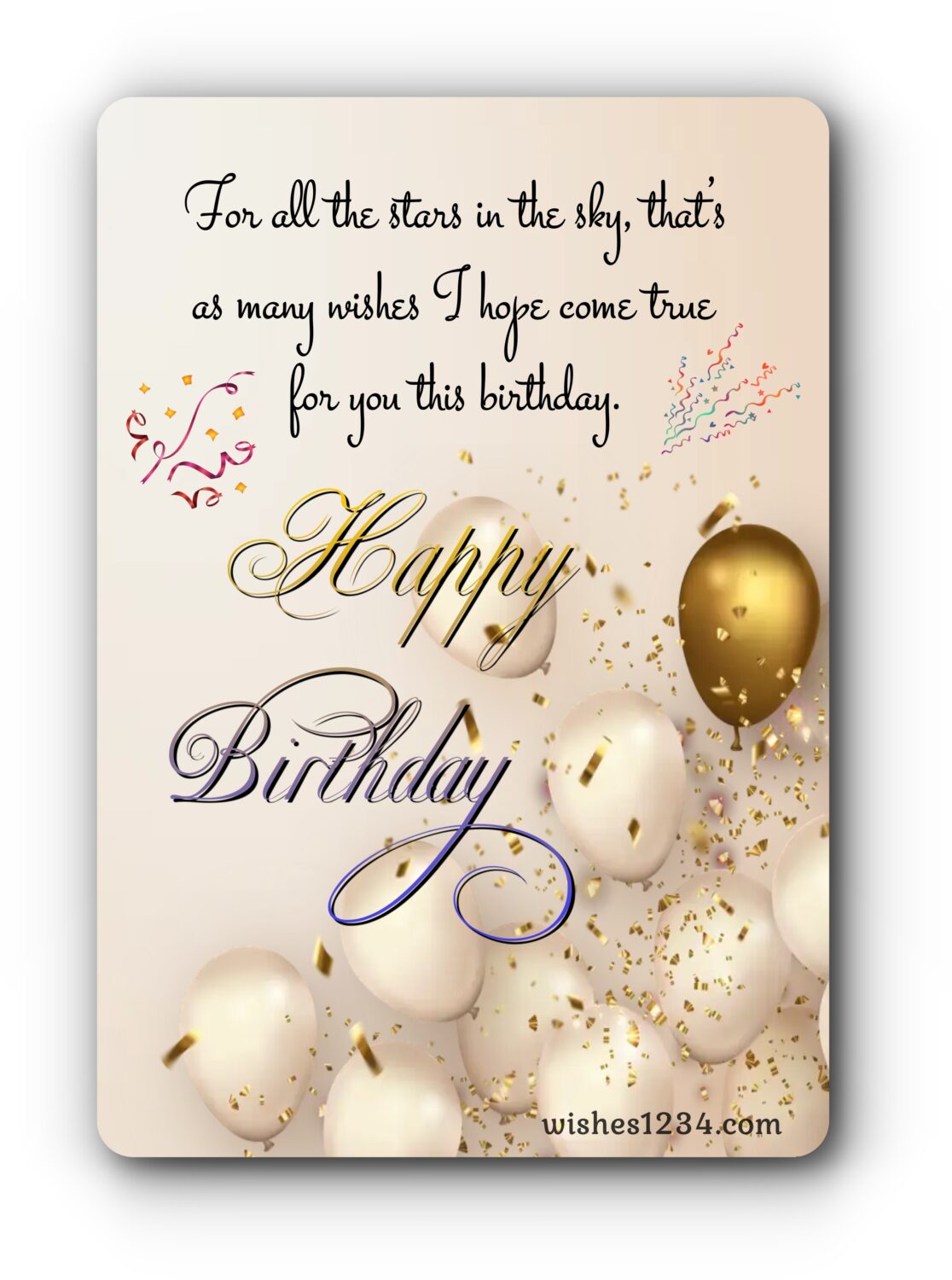 "My sweet baby, you can achieve all that you wish. We truly believe in you. We are always there to support you. Have a marvellous birthday!"
"It is so satisfying to see you bloom into a handsome boy and a loving person. Wish you the very best in life, always. We are very proud of you! Happy birthday, Dear!"
"My sweet munchkin, more than a son, you are like a gift from God! We will always cherish the priceless moments of watching you grow up. Happy birthday, the love of our life."
"The tender memories of your childhood are the utmost joy of our lives. May each year bring you more dreams, more wisdom and more laughter. Have a good birthday!"
"Today, you become a year older. But no matter how many birthdays come and go, you will always be my little girl who took her first steps while holding my finger. Best and sincerest wishes on your birthday."
"My darling girl, may the light of the Lord shine upon you forever and grant you happiness today and many years to come. We love you endlessly. Happy Birthday!"
"I hope that all your earnest hopes and beautiful dreams come true. To have a son like you is a true blessing. Happy birthday, champ!"
"My amazing daughter, you are incredible! On your momentous day, may you be blessed with all that your heart desires. Have a dazzling birthday!"
Happy birthday wishes for daughter:
"Dear baby, you spread joy by your mere presence. You make this world a much better place for everyone around. Have a jolly birthday!"
"On your birthday, we wish you the will and strength to fulfil all your goals and dreams. You are a very sincere son. We love you immensely. Hope you have a lovely day."
"Our dear girl, we treasure each day of your life since the day you were born. You bring a smile to our faces in your wondrous ways. Hope this birthday brings a huge one to yours!"
"Do whatever you wish as today is filled with celebration and delight!"
"Such a delightful day to have some fun! May you skip, hop, smile and run! Happy birthday!"
"Who would've thought such a short time would pass so fast! Look at you, you're growing up!"
"Do whatever you care today and eat cake before supper if you may."
"Why mess with candles when all you want is to dig into the cake? Don't forget to make your wish!"
"Once tiny fingers and toes and wishing you a birthday filled with a celebrating glow!"
Happy birthday wishes kids girl: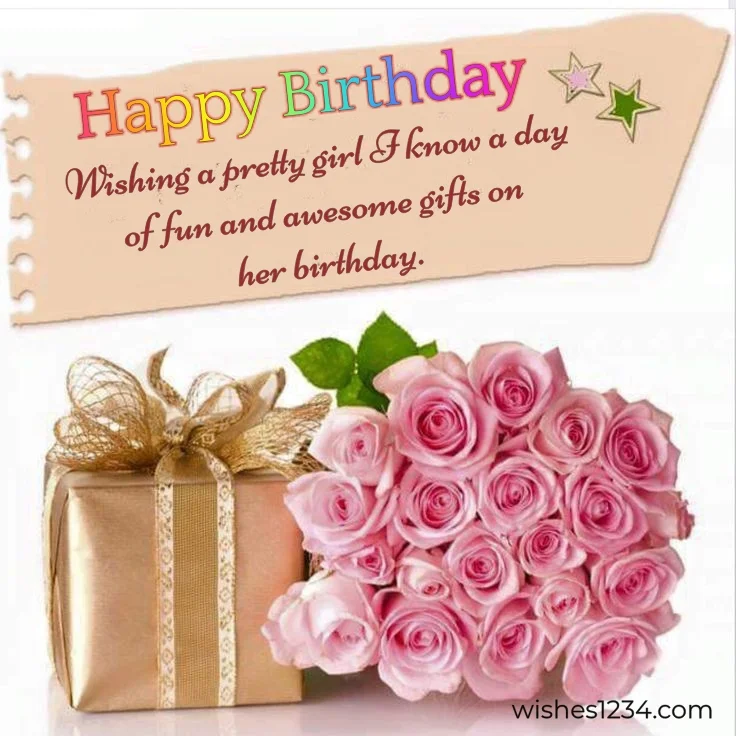 "We are so excited, you'd think it was our own birthday party! Happy birthday to special kiddo!"
"May your birthday be filled with lots of bounce and we love all of you…every single ounce!"
"You've come so far in just one year and we are celebrating another day with lots of cheer!"
"Stars in the sky twinkle just for you because they know you're a star too! Happy birthday little one!"
"Your candle is just a flame of the world you're going to set on fire with your dreams!"
"So many wishes, so little time. You deserve the best today and every day!"
"Wishing you lots of laughter, fun, and love on the great big day that's waiting for you!"
"Cake and ice cream are coming your way to celebrate your very special day!"
"A special kid like you seems so rare that we wish you the best and days filled with happiness!"
"Wishing you blessing and happiness on this amazing birthday!"
Kids birthday card: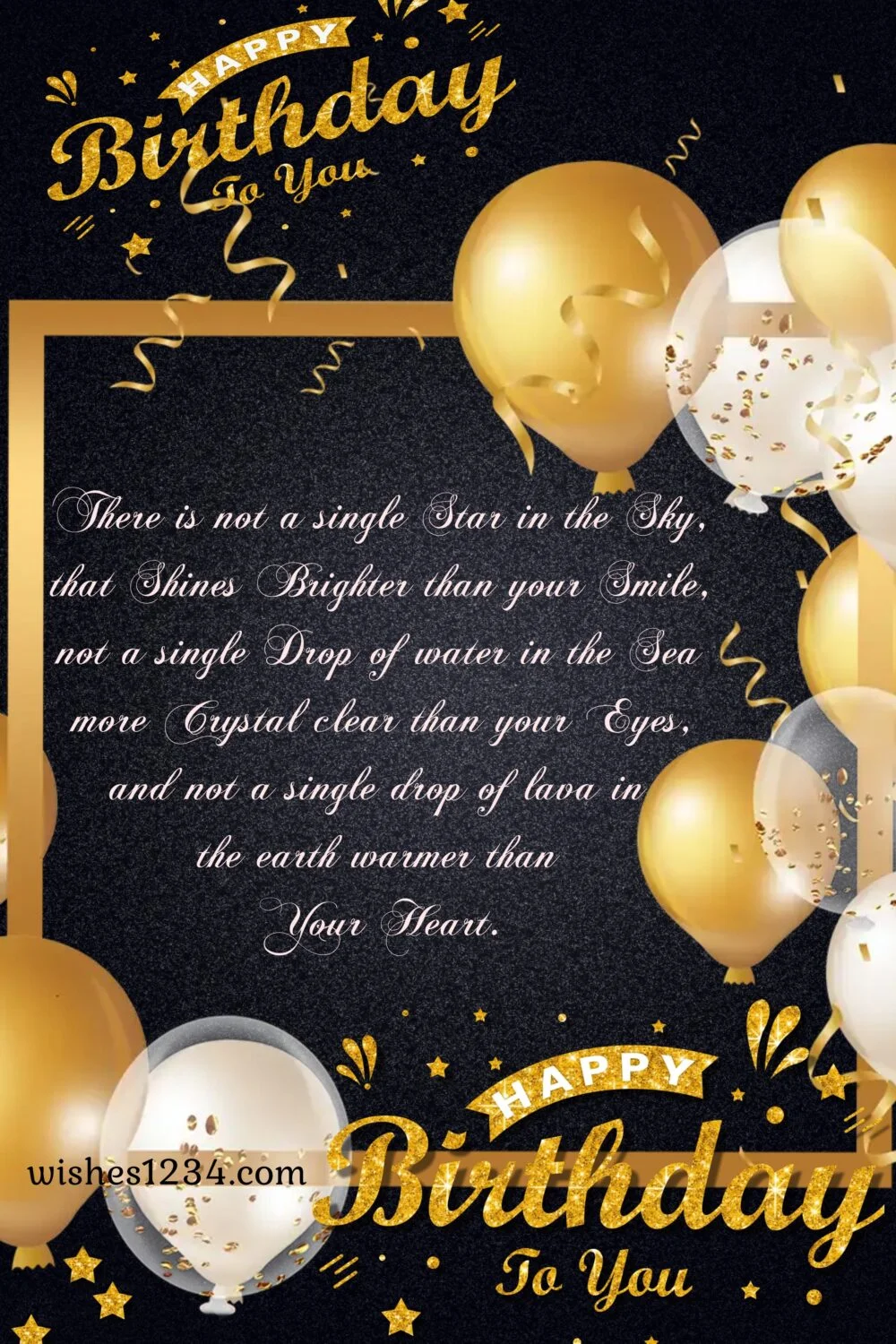 "We are so grateful to celebrate this very special birthday with an amazing and fantastic kid like you!"
"Your parents should be so proud on this day full of celebrating so loud!"
"Wishing you extra special wishes on your birthday as we celebrate another year of you! We're the lucky ones!"
"Watching you grow up is like witnessing the marvels of nature unfold right in front of me because this is what you are my friend and an extraordinary marvel of nature. Happy Birthday!"
"Celebrating the first time you came into the world makes me so happy and I wish you happiness too!"
"Never before has devoting your life to a person been so fun and fulfilling, and you, my dear son, deserve it all! Happy Birthday! Getting to raise you have been the best thing that has happened in my life, and I can't wait for you to get old enough so I can say it to you in person! Happy Birthday!"
"You hold my heart for a lifetime. Happy birthday to my special child!"
"There are no words to express my never-ending love for you my dear son. You have taught me many things, and I am sure that you are about to teach me many more. You made me a parent, but most importantly, you made me happy. Happy Birthday!"
First birthday wishes: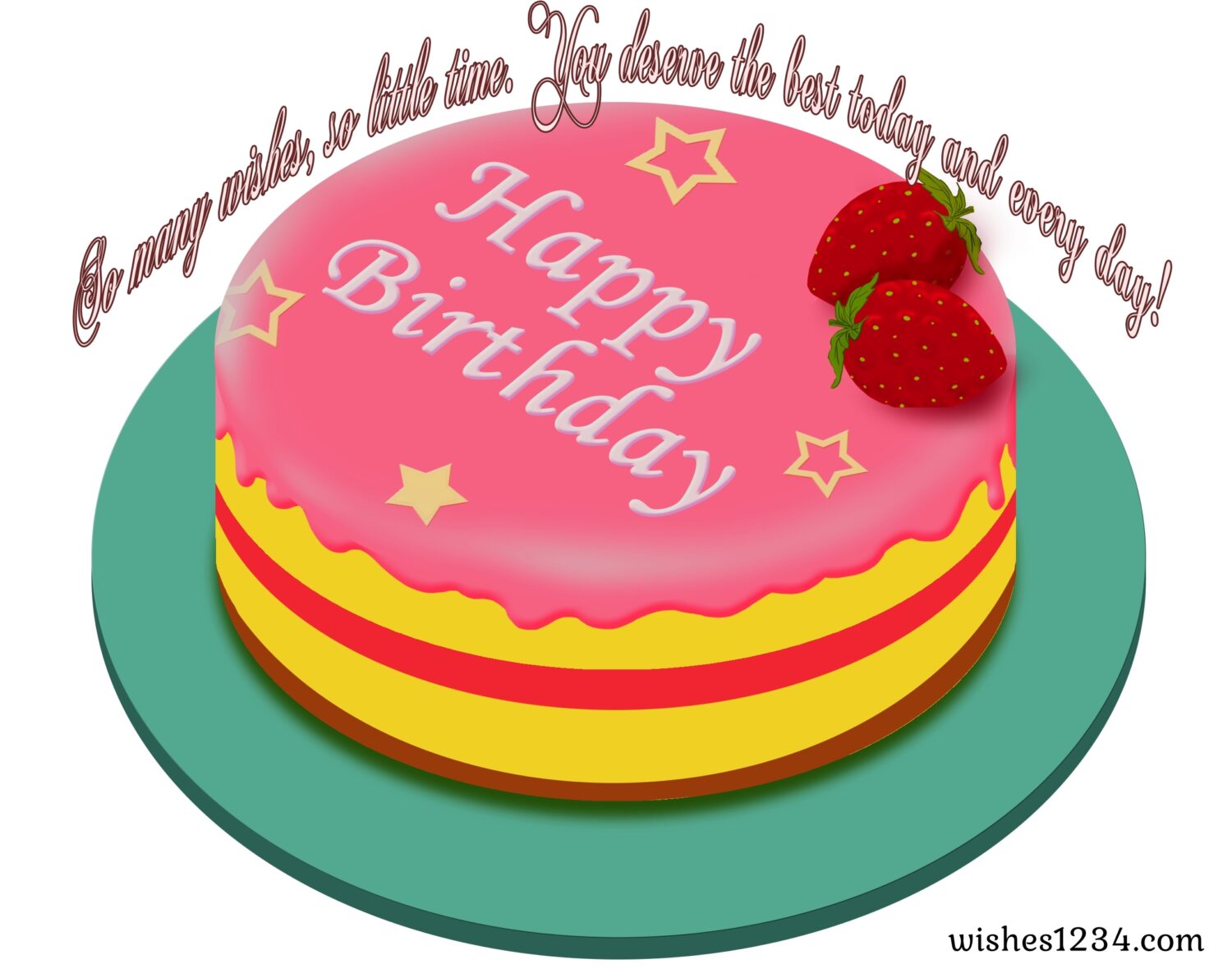 "I don't praise you enough but this day is your special day and I'm so lucky and proud to call you mine."
"I can say without a doubt, that you are the best thing to has ever happened to me. You are the person that makes my life worth living. Thank you, and happy birthday!"
"You fill my life with joy and laughter and may you have a happily ever after today and always!"
"God bless you, have fun and enjoy your special birthday."
"It's a great big birthday blowout to one special kid!"
"Your birthday is just one of 365 days of a journey around the sun. Hope you enjoy the trip!"
Child birthday wishes: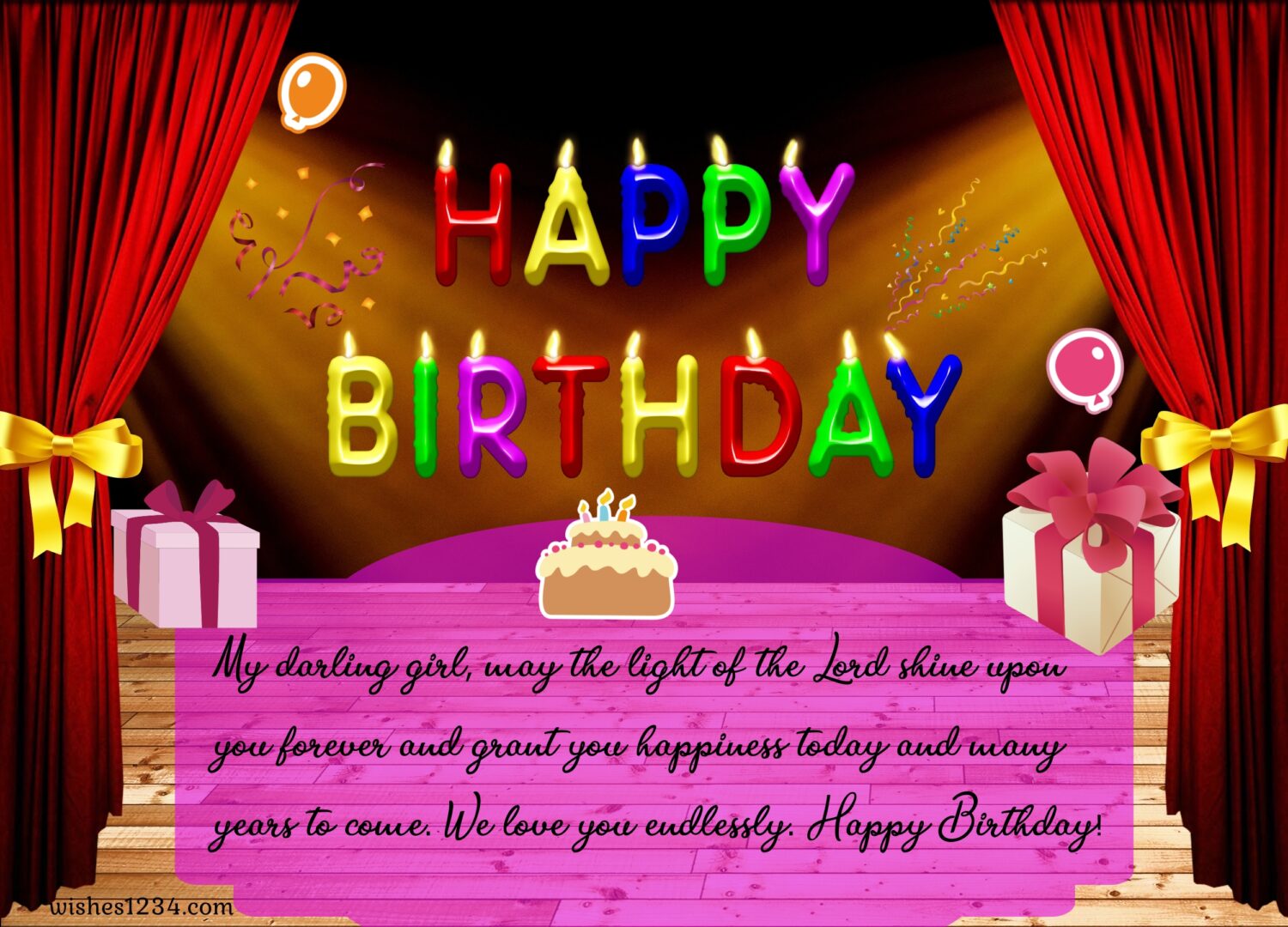 "Best wishes to you always and forever as we celebrate your entrance into the world!"
"You may keep me up at night with all of your needs, but the smile you give me after you're satisfied can help me through any sleepless night. I love you, Happy Birthday!"
"If I could have one wish in this world, it would be that you, my lovely son, achieve all of your dreams and goals in life, so then I can be right beside you, looking at you as proudly as I am looking at you now. Happy Birthday!"
"There is not a single star in the sky, that shines brighter than your smile, not a single drop of water in the sea more crystal clear than your eyes, and not a single drop of lava in the earth warmer than your heart."
"You are a marvel of nature, an exemplary child, and most importantly, my beloved son. Happy Birthday!"
"On his birthday, I pray for your health1  I am so thankful for another year to spend with you. You will always be our little angel."
"Messages of love on your birthday: we hope you have a happy, healthy, joyous year. People generally say, "Thank God for giving me, such wonderful parents." I want to break this rule on your birthday and say, "Thank God for giving me such a wonderful son."