Recently updated on November 1st, 2023 at 02:14 am
Brother and Sister Bonding
Brother and Sister Quotes: God gives us only those things which we deserved and which are best for us. Having siblings whether it is a brother or sister, elder or younger it's all our destiny and God's best gift ever and blessing for us.
Childhood seems incomplete without one companion with whom we do lots of fun, fight, sharing our toys, things, and secrets that we do not share with anyone even with our parents. When we grow up together and gather a lot of childhood memories….it is nothing but our siblings. Someone says that no matter how old you become when you are with your siblings, you revert back to childhood. They are the lens through which you see your childhood.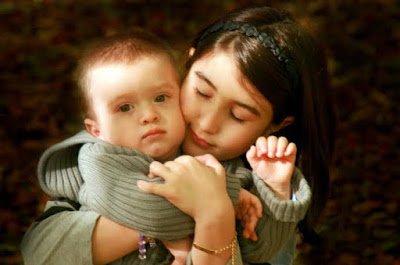 They are as close as our eyes. Good friends will come and go, but siblings (brothers and sisters )always accompanies us as a friend. As we grow up everything changes with us as time passes but love and care between Siblings will never change. It is as it was. In fact, due to marriages, and jobs we are apart from each other but the distance of that mile increases our care, and love for each other. Siblings may be brother-sister, sister-sister, or brother-brother. Below we will flash great companionship of such an amazing relationship of siblings.
Brother-sister bonding:
The relationship between brother-sister is very loving and noisy. It is such a relationship in which no matter what kind of fight or quarrel is there, both start talking again as if nothing has happened.
Elder sister hugs younger brother, bonding between siblings.
Brother – Sister, how good it is to hear these words. Brother-sister bond is so lovely. Their love is no less than a blessing. Often relationships fade by distance but brother and sister love never diminishes. They are also best friends. Sometimes, a sister quickly understands what the mother's heart does not even know. No matter how much the brother quarrels with his sister, he can never see tears in her eyes.
They are brothers who scold their sister like a father, caress them like a brother, and stand together in trouble like a friend. Lucky is the sister who has a brother by her side. Stand by her side in every trouble. From fight to quarreling, to get angry and then celebrating with love. That is why there is so much love in this relationship.
Sisters tying Rakhi on the wrist of brothers to celebrate Rakshabandhan, bonding between siblings.
Brothers and Sisters Quotes:
"The greatest gift our parents gave us was each other."
"Brothers and sisters can provide the most encouragement and support when life's trials get us down."
"Always and no matter what brothers and sisters are there for each other in times of troubles."
"We can drop or change our friends and our partners, but we cannot fully discard, relationally or psychologically, a brother or sister."
"The love between brothers and sisters is one of the strongest you'll ever encounter. Read these beautiful quotes to feel the lovely bond."
"Brothers and sisters are separated by distance joined by love."
"Sisters and brothers just happen, we don't get to choose them, but they become one of our most cherished relationships."
"A sister is someone who loves you from the heart. No matter how much you argue, you cannot be drawn apart. She is a joy that cannot be taken away. Once she enters your life, she is there to stay."
Brother Sister Quotes:
"Even though we grew up and went in separate directions, I want you to know I'll always take your side no matter what."
"Brother and sister, together as friends, ready to face whatever life sends. Joy and laughter or tears and strife, holding hands tightly as we dance through life."
"To the outside world, we all grow old. But not to brothers and sisters. We know each other as we always were. We know each other's hearts."
"What sets sisters apart from brothers and also from friends is a very intimate mashing of heart, soul and the mystical cords of memory."
Brother and Sister Quotes