Recently updated on October 1st, 2023 at 09:52 am
*Local/community level engagement
*Engagement at the national level
*Engagement at the global level.
History of International youth day:
 The 54/120 resolution was adopted by the United Nations General Assembly on 17 December 1999, following the recommendations made during the Youth World Conference, and was announced to celebrate August 12 each year as International Youth Day. International Youth Day was organized for the first time in 2000.
The purpose behind celebrating International youth day:
 The aim of International Youth Day is to ensure the leading role of young people to achieve the goals of poverty elimination and sustainable development. To celebrate International Youth Day means that the government should draw attention to the issues and talk of the youth.
 International youth day Quotes: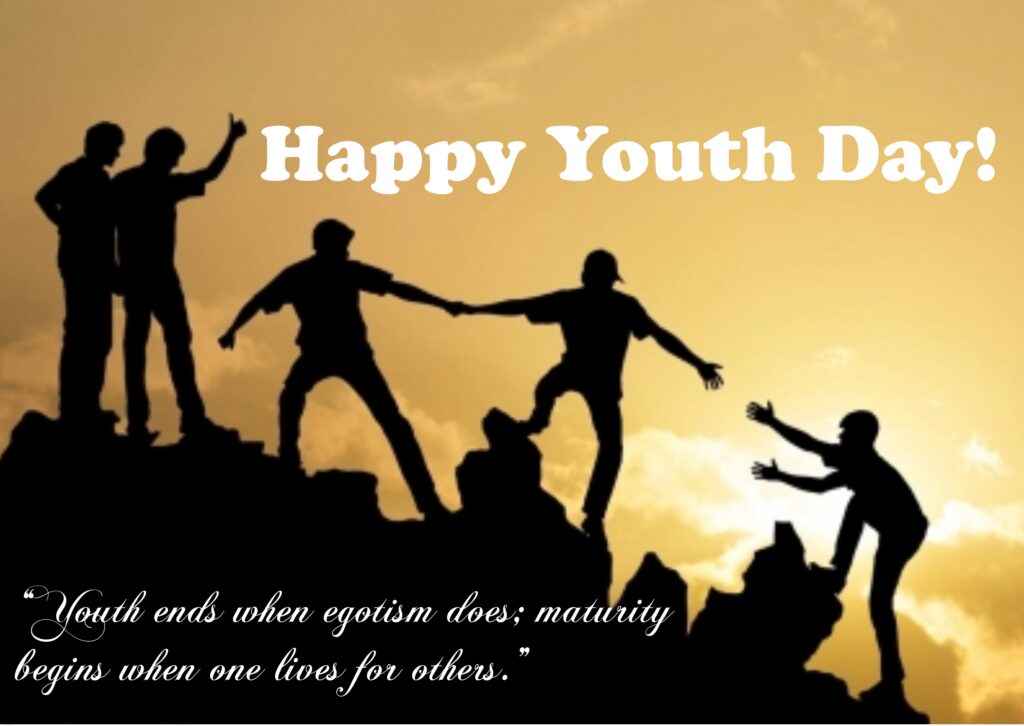 "Confidence And hard work is the best medicine to kill the disease called failure. It will make u a successful person. Happy International youth day!!"
"Youth is happy because it has the capacity to see beauty. Anyone who keeps the ability to see beauty never grows old."
– Franz Kafka
International Youth Day wishes:
"Older men declare war. But it is youth that must fight and die."
– Herbert Hoover
"Pan, who and what art thou?" he cried huskily.
"I'm youth, I'm joy," Peter answered at a venture, "I'm a little bird that has broken out of the egg."
– J.M. Barrie, Peter Pan
"Youth is a dream, a form of chemical madness."
– F. Scott Fitzgerald,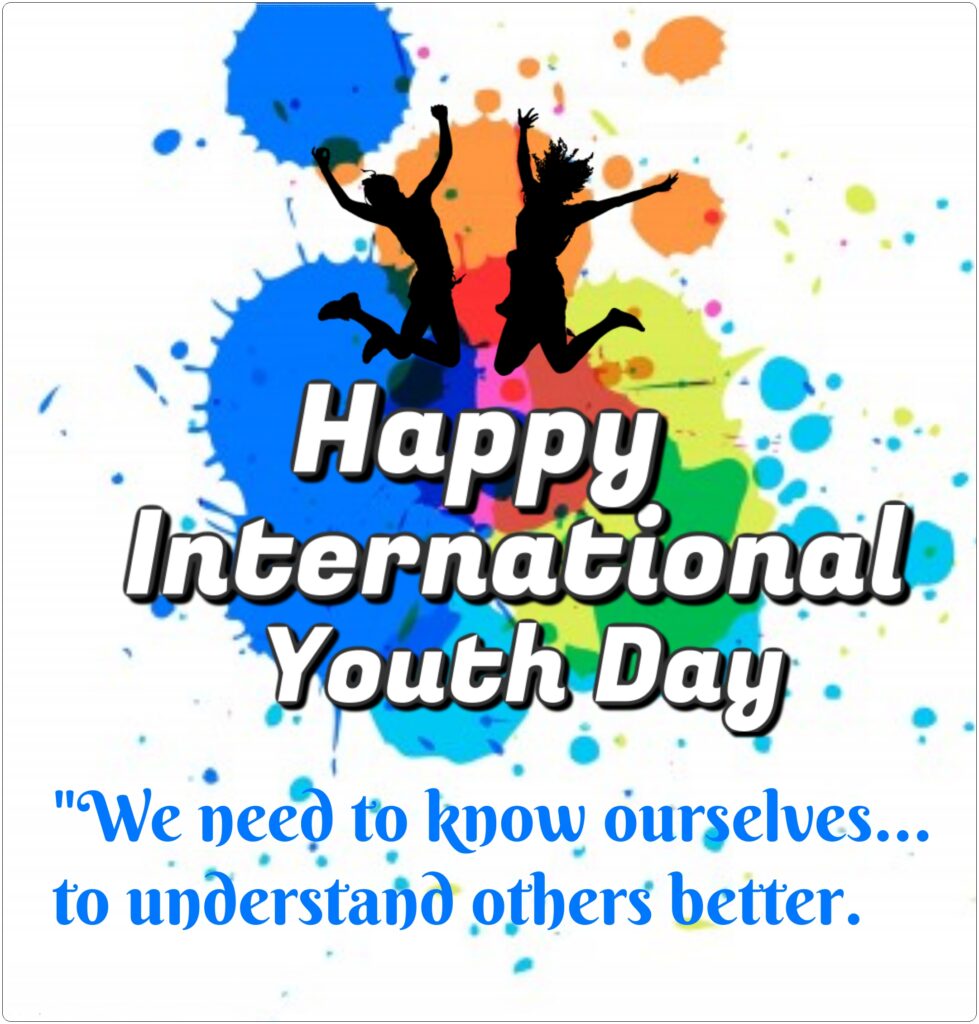 "Youth ends when egotism does; maturity begins when one lives for others."
– Hermann Hesse,
"Show me the heroes that the youth of your country look up to, and I will tell you the future of your country."
– Idowu Koyenikan,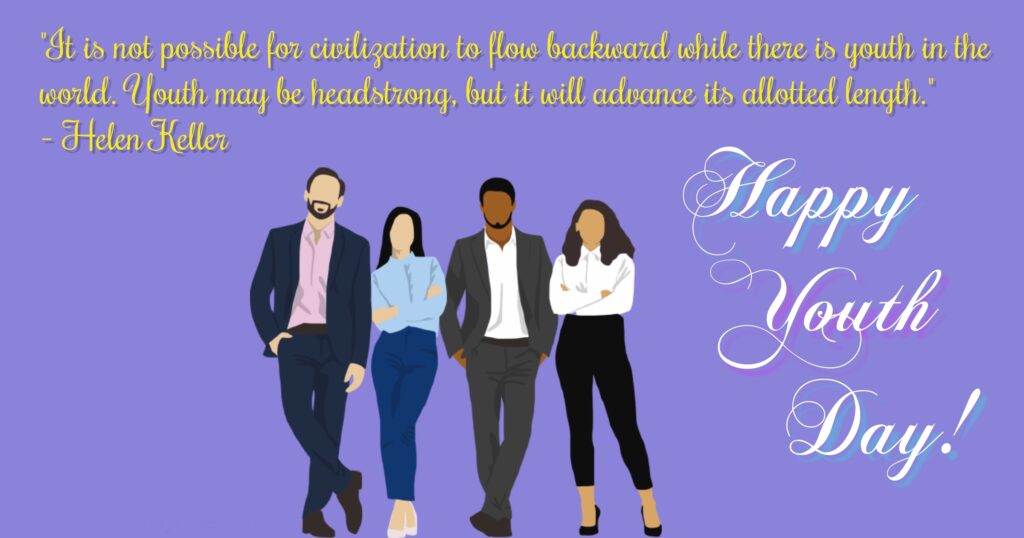 "Life is a race…..there is no backspace. So, be careful. Think before doing.
Youth Inspirational Quotes:
"Dear young people, do not be afraid of making decisive choices in life. Have faith; the Lord will not abandon you!"
– Pope Francis
Quotes on Youth: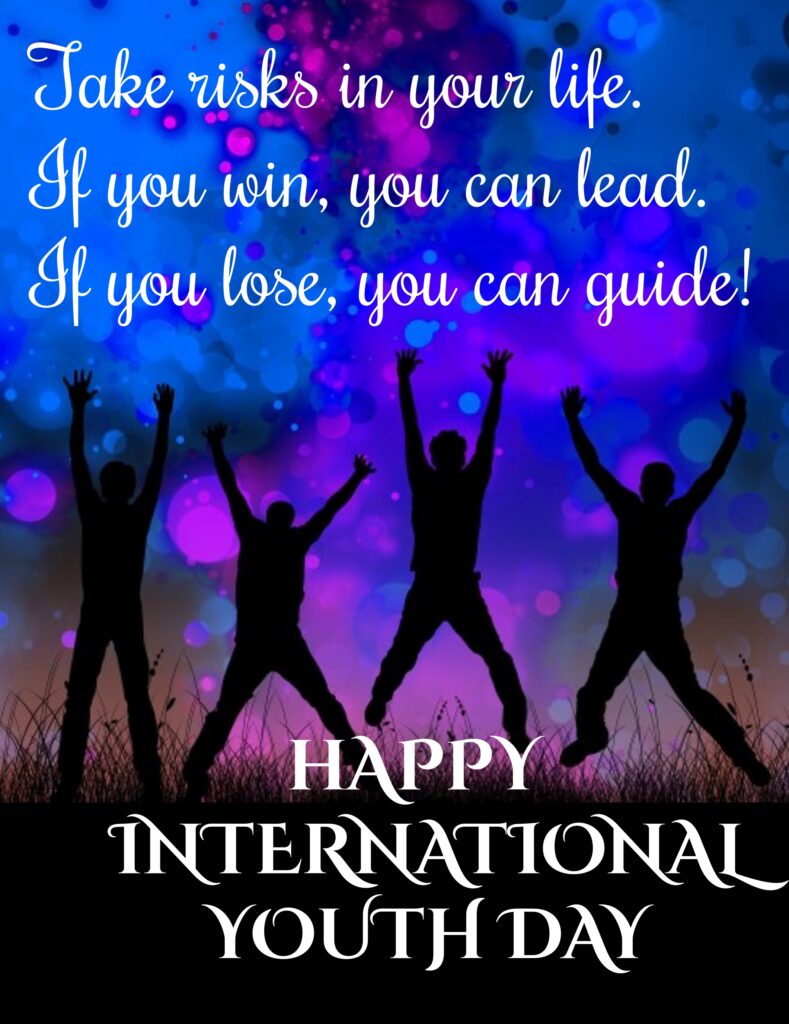 Inspirational quotes on Youth by Swami Vivekananda:
"All power is within you: You can do anything and everything."
"You cannot believe in God until you believe in yourself."
"The greatest sin is to think of yourself as weak."
"Strength is Life, Weakness is Death."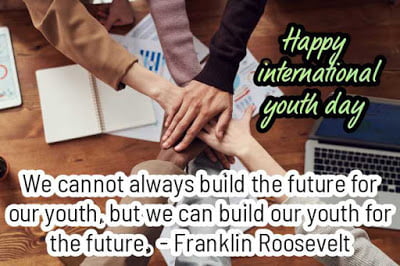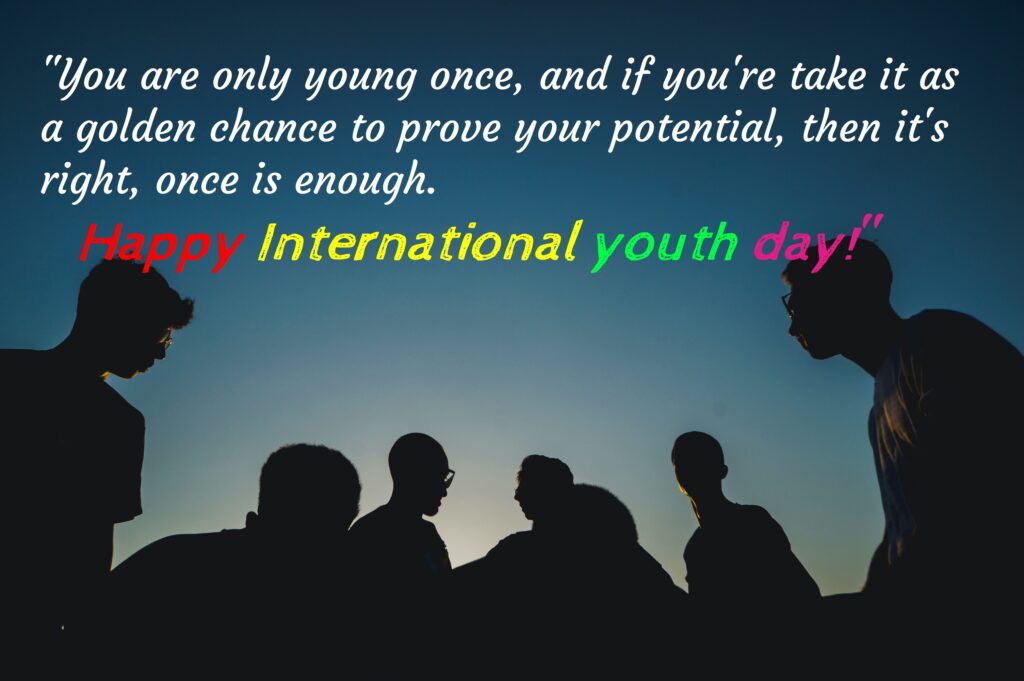 "A brave, frank, clean-hearted, courageous and aspiring youth is the only foundation on which the future nation can be built."
"Youth is the best time. The way in which you utilize this period will decide the nature of the coming years that lie ahead of you."
"Great work requires great and persistent effort for a long time..A character has to be established through a thousand stumbles."
"True guidance is like a small torch in a dark forest, it doesn't show everything once. But gives enough light for the next step to be safe."
"Never be weak, you must be strong; You have infinite strength within you."
"You are the creator of your own destiny."
"Like fire in a piece of flint, knowledge exists in the mind. A suggestion is a friction that brings it out."
"You have to grow from the inside out. None can teach you, none can make you spiritual. There is no other teacher but your own soul."
Be a Hero. Always say, 'I have no fear'.
"Take risks in your life. If you win, you can lead. If you lose, you can guide!"
"See for the highest, aim at the highest and you shall reach the highest."
"The power of concentration is the only key to the treasure-house of knowledge."
"Believe in yourself and the world will be at your feet."
"Talk to yourself once a day..otherwise, you may miss meeting an excellent person in this world."
 Hope you like this post.
Thank you ☺️