Recently updated on October 1st, 2023 at 09:49 am
150 Diwali Wishes, Quotes and Greetings for 2021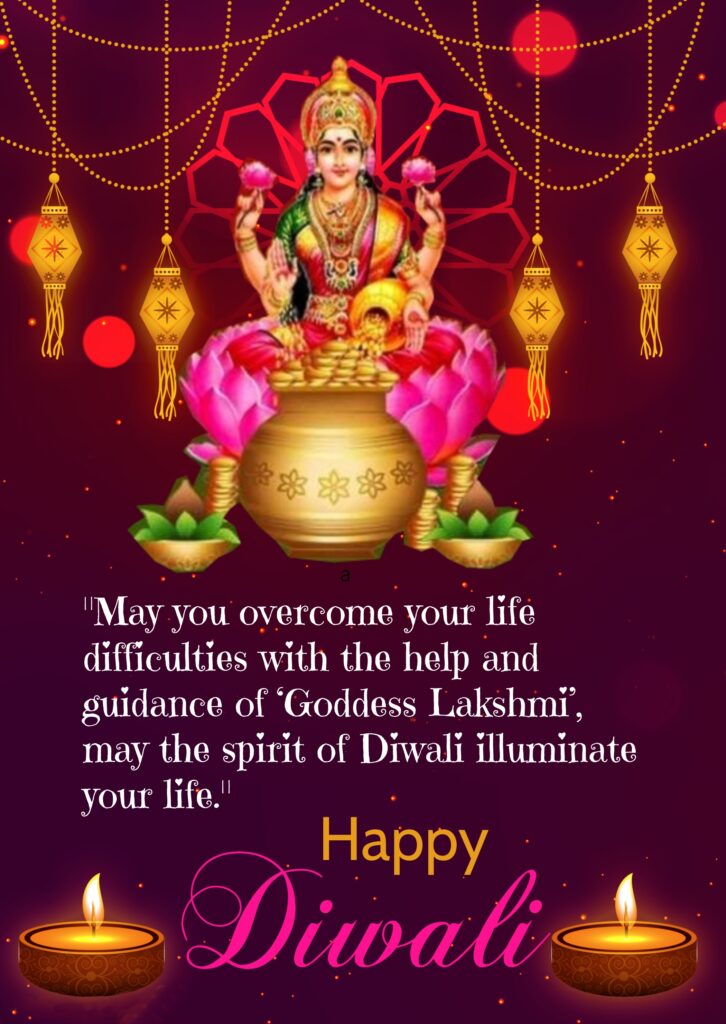 Diwali is a festival known as the festival of light, positivity, prosperity, it is also named Deepavali.  Deepavali is a Sanskrit word.  It means 'lines of lights'. It is not only celebrated in  India but also in many countries of the world.  Diwali is known as the biggest festival in India.  On the day of Diwali, the King of Ayodhya, Shri Ram had returned to his kingdom, after he defeated Ravana and completed his 14 years of exile. People celebrated and welcomed him everywhere by lighting rows of clay lamps. Southern India celebrates it as the day that Lord Krishna defeated the demon Narakasura.
Let's view the importance of those 5 days of Diwali one by one.
Five days of Diwali:
 The five-day festival is very interesting.  People start preparing for Diwali a couple of weeks in advance, which includes cleaning the house and painting.  Clothes and essentials are purchased a week or two in advance.
 The house and shop are decorated with garlands of flowers and mango leaves.  Sky lanterns are placed in front of the house.  Beautiful rangoli is drawn.  It is decorated in different colours.
Diwali- Dhantrayodashi (Dhanteras)
 On the day of Dhantrayodashi, which is the 1st day of Diwali, people consider it auspicious to buy new items and gold and silver.  The house is decorated with lamps.  Dhanvantari, a god of medicine and an avatar of Lord Vishnu and the goddess of wealth Lakshmi, is worshipped and anointed.
Worshipping the God Dhanvantari brings good health and worshipping goddess Laksmi, brings good wealth and prosperity to the family.  Many people believe that Goddess Lakshmi enters the house on the same day, so poverty falls.  Positive energy is spread throughout the house.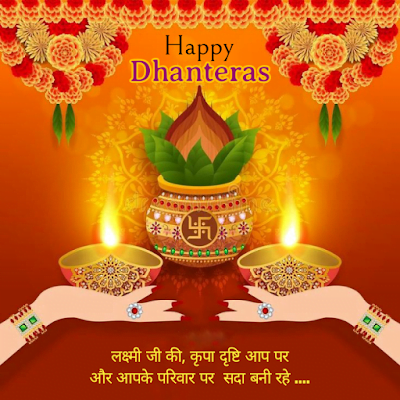 Diwali -Narakchturthi 
 This day is known as Chhoti Diwali. This is the second day of Diwali. On this day people decorate the house with colours and women draw mehndi on their hands. Special Diwali sweets are distributed among neighbours and friends. Gifts are given to children. People enjoy their joy by cracking Firecrackers, at night sky looks amazing with the sight of colourful lights lighting up the sky in various patterns.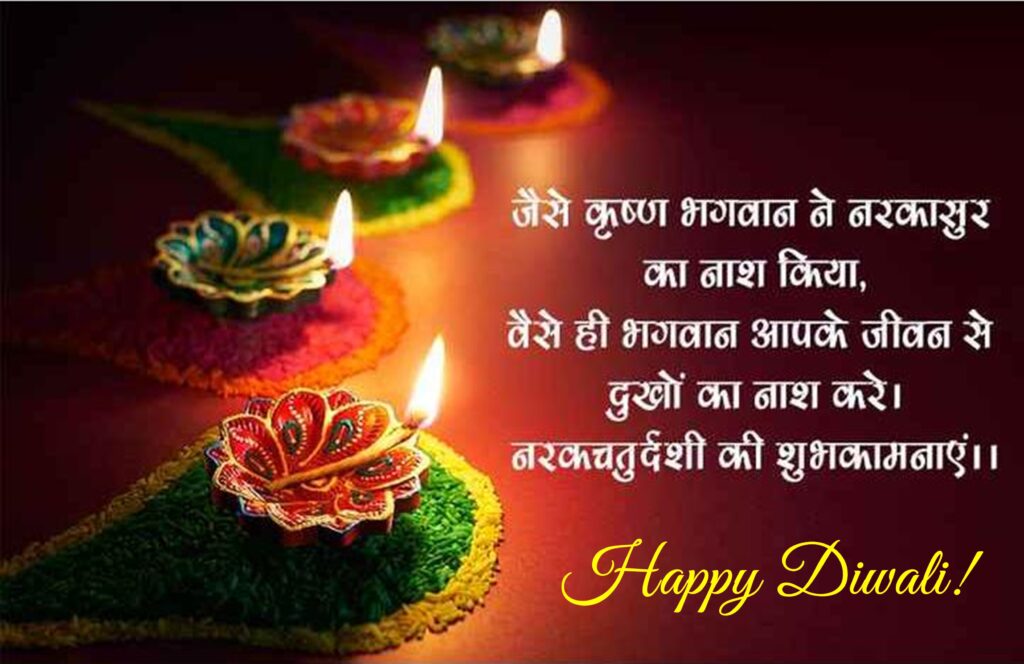 Diwali – Lakshmipujan
 The most important day of the five-day Diwali which we also call Diwali.  On this day, Mata Lakshmi, Shri Ganesh Bhagwan, and Mata Saraswati are worshipped with great pomp and ceremony. For this, doors, windows and balconies are kept open. Beautiful lamps are decorated there and rangoli is made.
After the ritual is completed, the celebration of the arrival of the deities is doubled by bursting firecrackers.  Sweets are added to eat.  On this day, merchants and traders worship Lord Kubera and Mother Lakshmi in their shops.
Diwali – Padhva
 The fourth day of Diwali is Padva. On this day, married couples try to please each other by giving nice gifts.  Even today many people worship Lord Krishna Govardhan.
 In rural areas, domestic animals, especially cows, bulls, buffaloes, and goats, are decorated and fed Diwali sweets.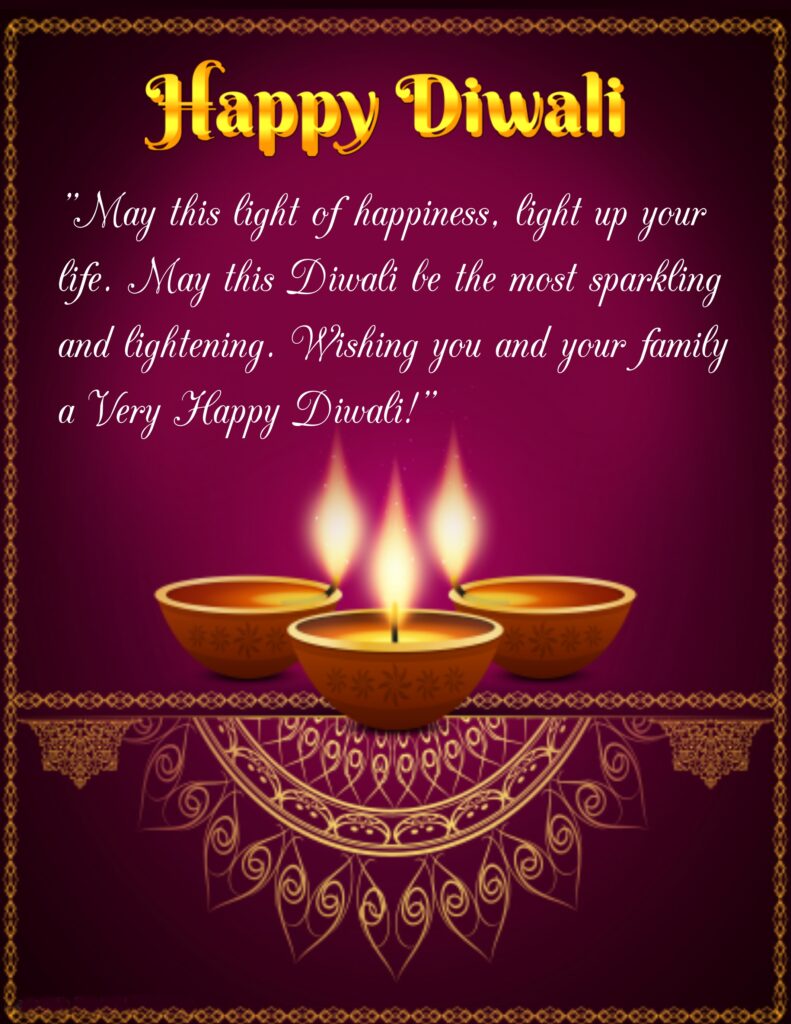 Diwali- Bhaiduj (Bhaubeej)
  The fifth day of Diwali is to cultivate the unbreakable and boundless love of brother and sister.  On this day, the sisters wish their brother prosperity and prosperity by lighting lamps and waving with great sincerity.
 Brothers give nice gifts to their sisters.  And try to make your relationship more enjoyable.  This day is considered as sacred as Raksha Bandhan. People strengthen their relationship by giving each other good wishes and giving gifts and Diwali sweets.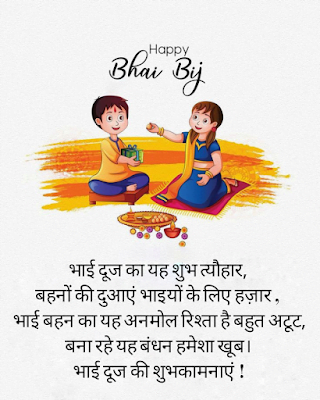 Happy Diwali: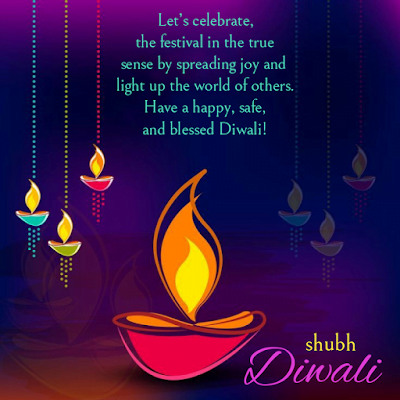 2.  "May thousands of lamps light up your life with endless happiness, richness, health and wealth forever wishing you and your family a very Happy Diwali!"
3.  "May the Divine Light of Diwali spread into your Life Peace, Prosperity, Happiness, and Good Health. Happy Deepawali!"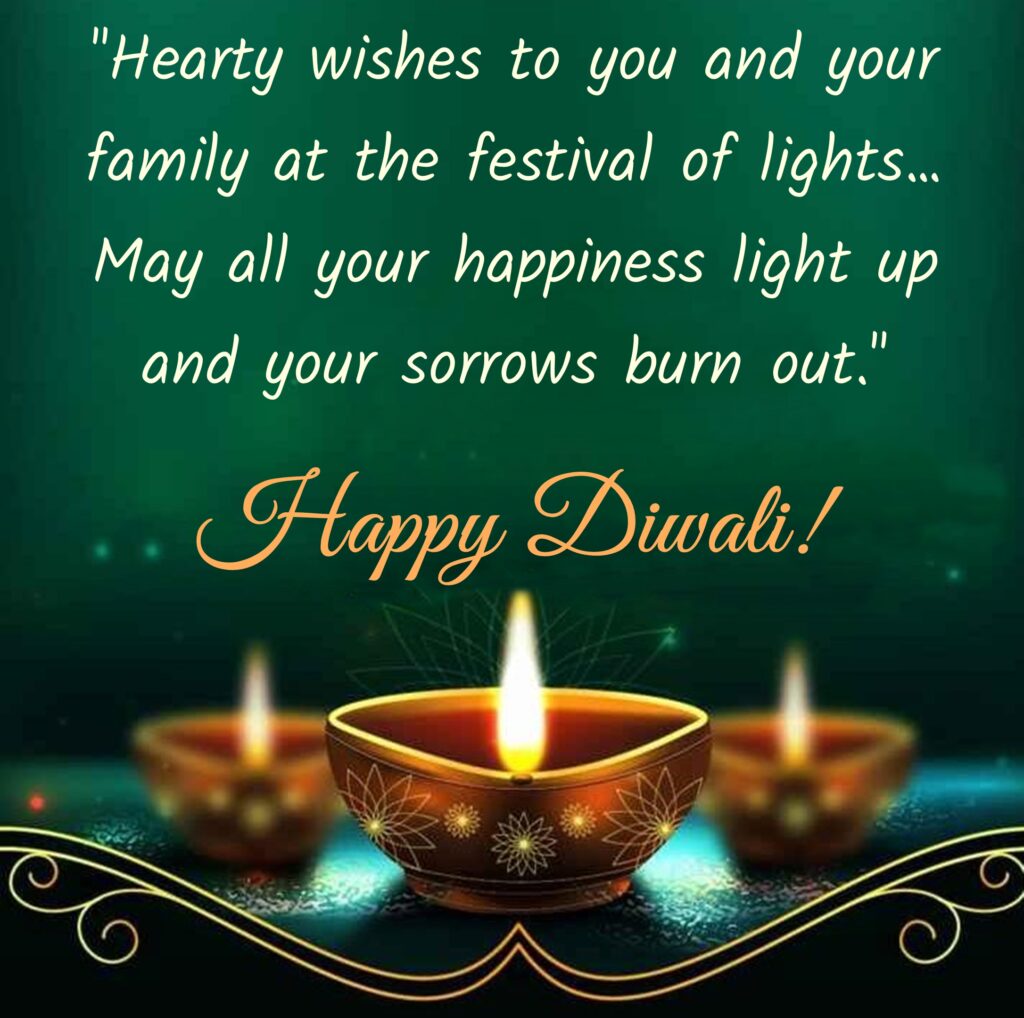 4.  "Dear all, I Wish u and your family a very happy Diwali & a prosperous new year. May God fulfil all your wishes in wealth, health & happiness in your life. Happy Diwali!"

5.  "May millions of lamps illuminate your life with endless prosperity, health, and wealth forever. Wishes You and Your Family a Very Happy Diwali!"
6.  "Diwali is a magical time to celebrate with loved ones. May you get to create special memories with the ones you love, this Diwali best wishes!"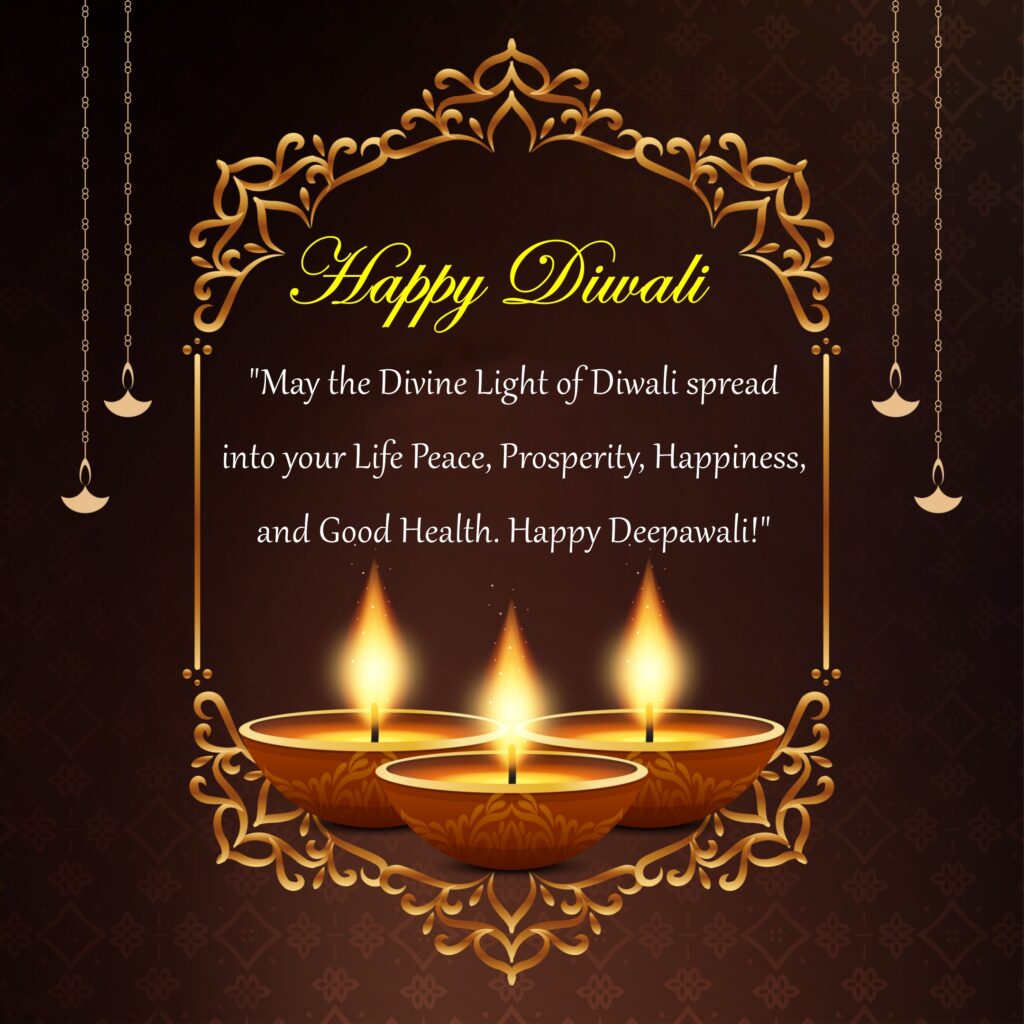 7.  "This Diwali I wish all your dreams come true and may God fill your life with happiness. and make your Diwali is the most memorable Deepavali Happy Deepawali!"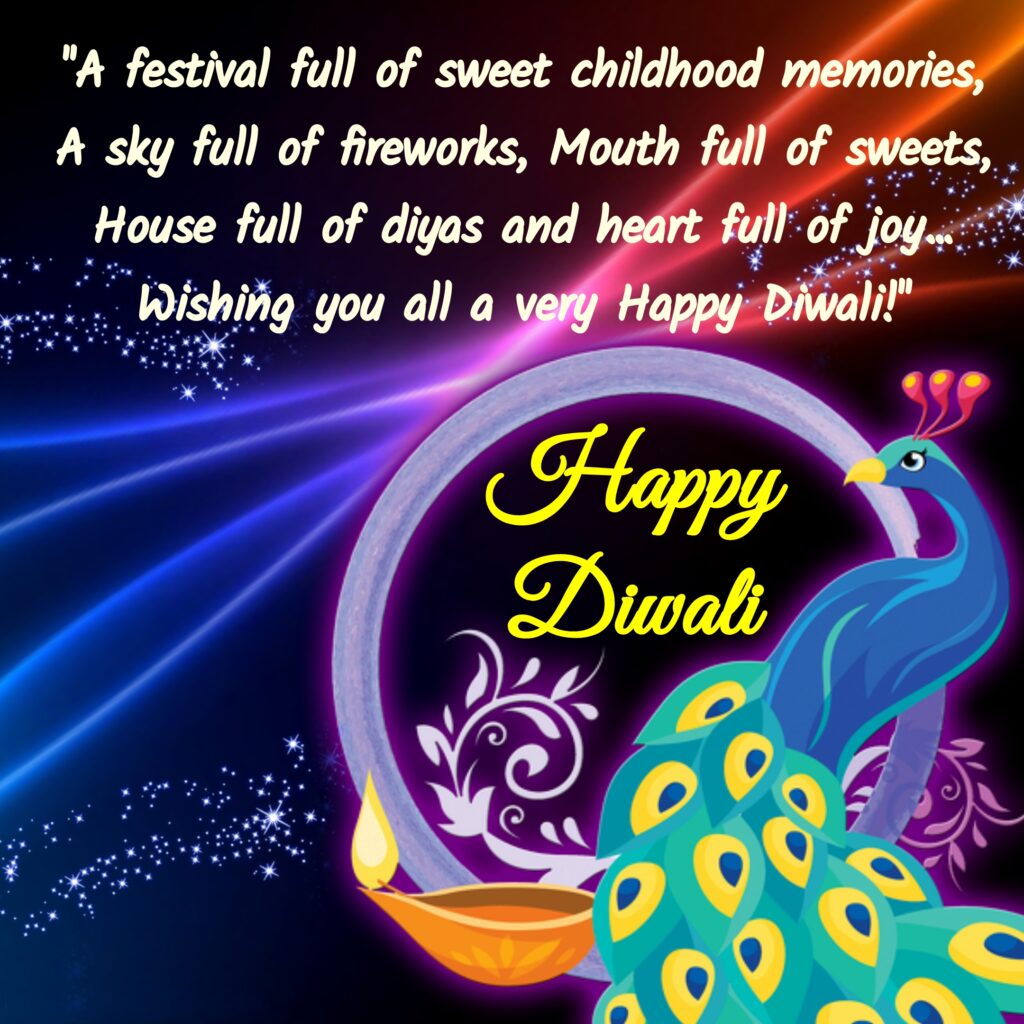 9.  "May this Diwali Light up New Dreams, Fresh Hopes, Undiscovered Avenues, Different Perspectives, Everything Bright & Beautiful, And Fill Your Days with Pleasant Surprises & Moments. Happy Diwali!"
10. "Delightful Laddoos, Incandescent Diyas, Whole lot of Smiles and Laughter, A big stock of Masti, Lots of Mithai, Innumerable Fireworks, Wishing you Fun, Frolic and Endless Celebration!! Happy Diwali!"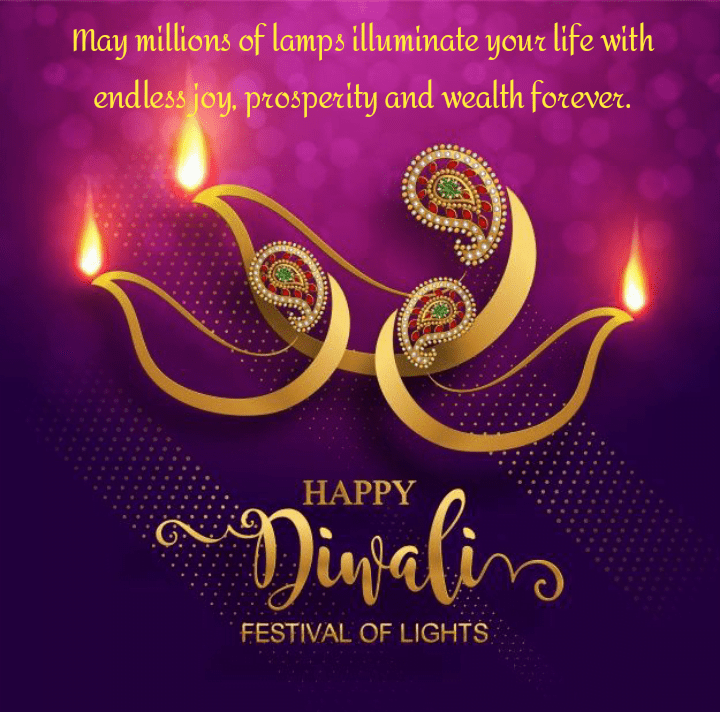 Deepavali Wishes: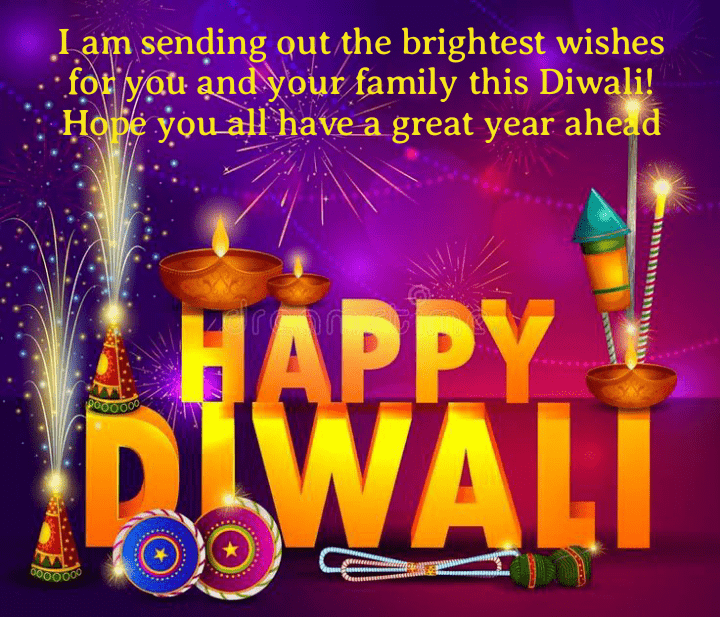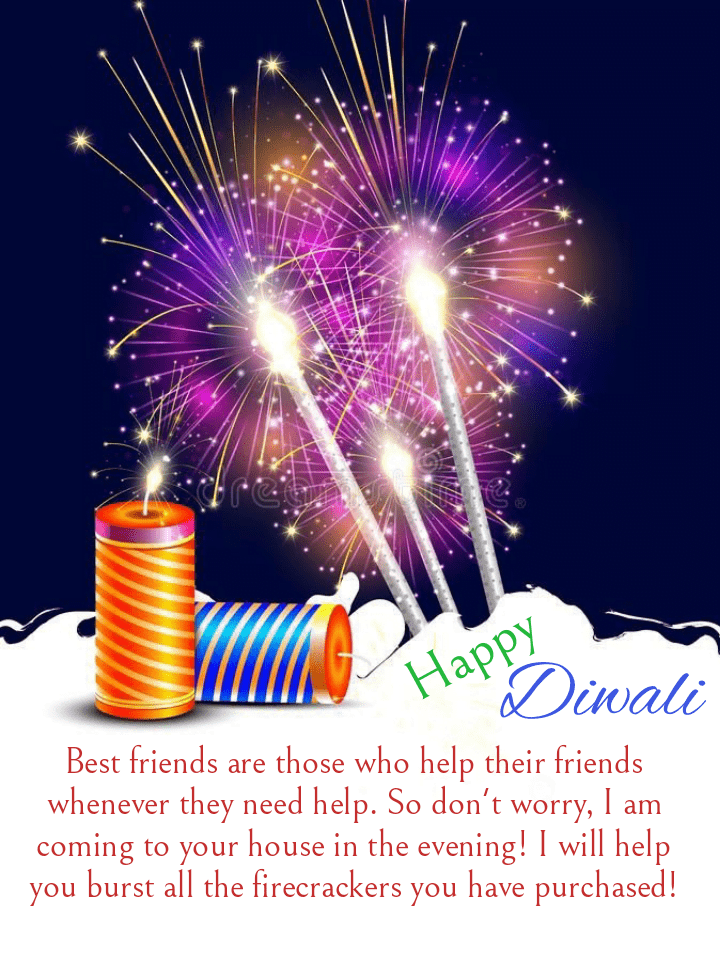 44.  "May the brightness of shimmering lanterns always stay in your life & make you bright; Happy Diwali!"
45.  "Open your main entrance door & welcome Goddess Lakshmi whole-heartedly. I hope she will fulfil all your dreams. Wish you a very Happy & Wealthy Diwali!"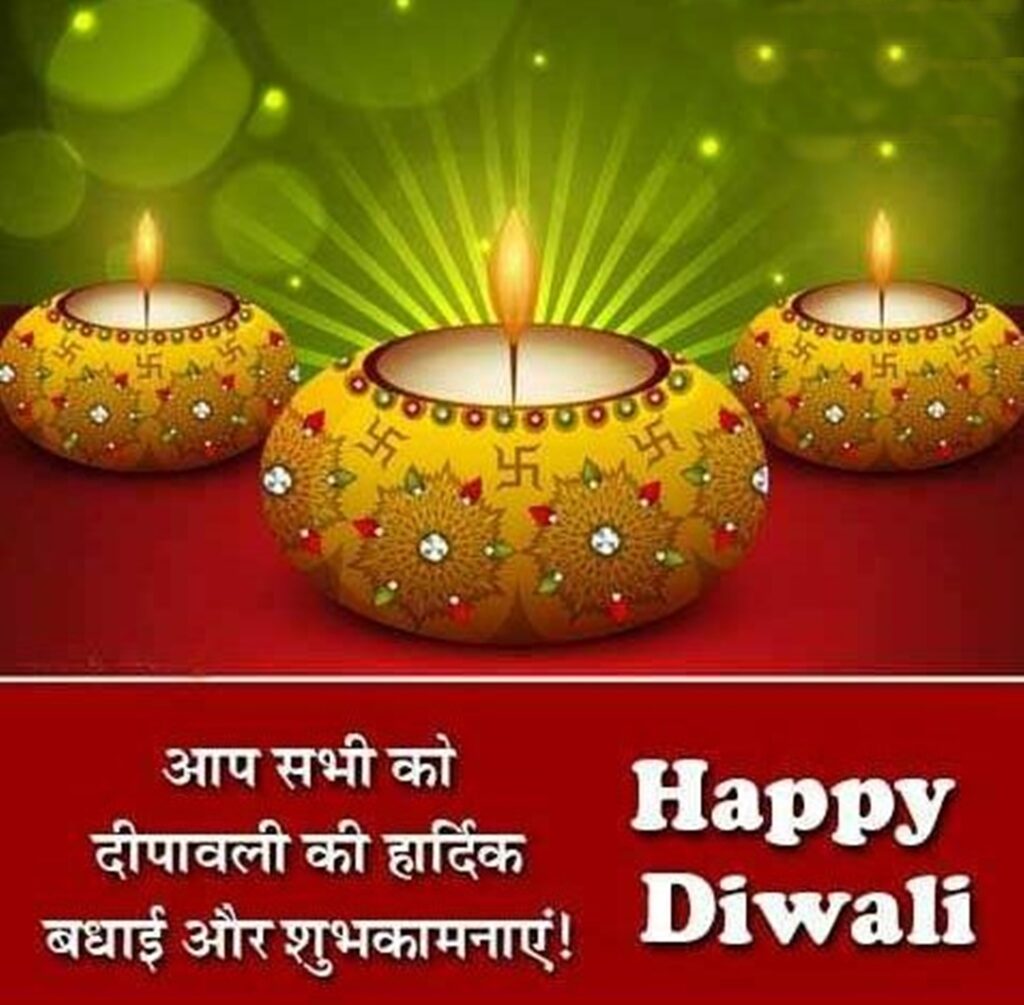 46.  "As you walk the path of life, may the lights of Diwali dance like fireflies in your dark days, so that they will help you get through till you find the sunshine!"

47.  "Your mind & soul will be enlightened; your heart will be purified. And your bond of love will be strengthened. Wish you a very delightful Happy Diwali!"
48.  "May every candle you lit; may every diya you glow; brings lots of prosperity, health & wealth in your life. Wish you a very Prosperous Diwali!"
49.  "Let's celebrate a peaceful, happy & green Diwali. Let's go green and save planet Earth by saying no to crackers. Happy Diwali!"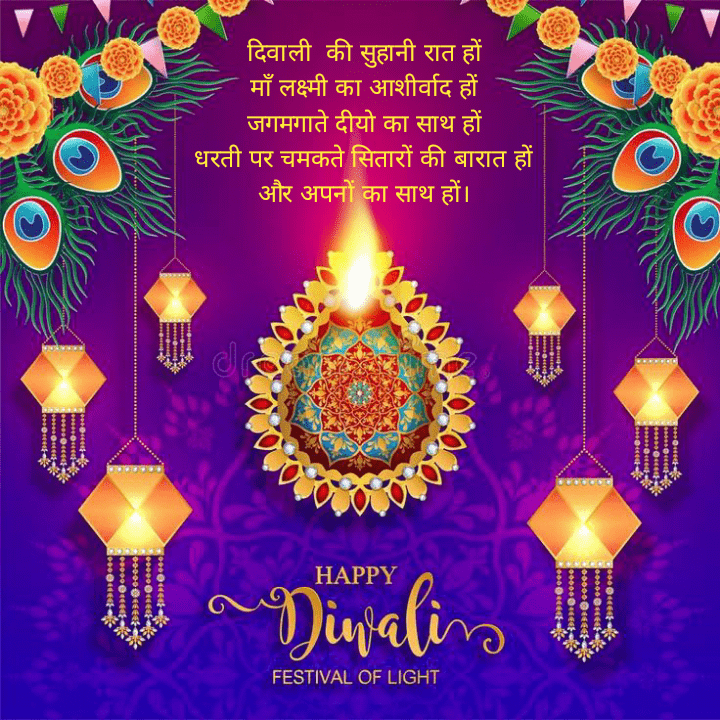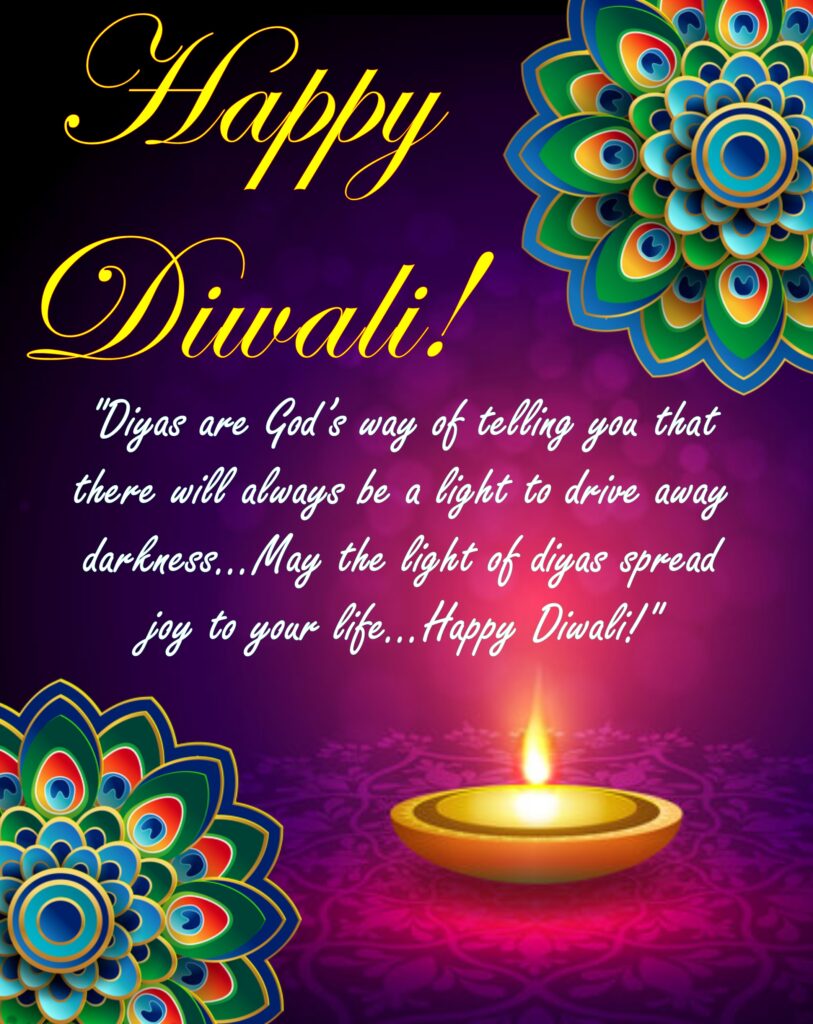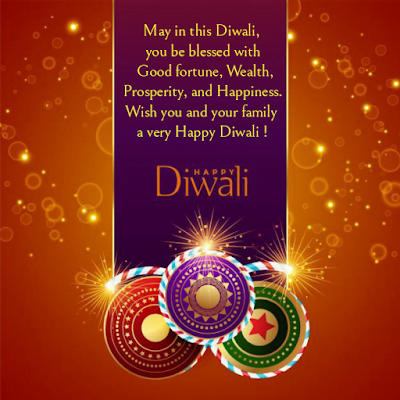 59.  "Rejoice on this blessed occasion, By spreading joy with your friends and loved ones. Happy Diwali!"
60.  "Let this Diwali burn all your bad times and enter you in good times. Happy Diwali…!"
Diwali Wishes Images: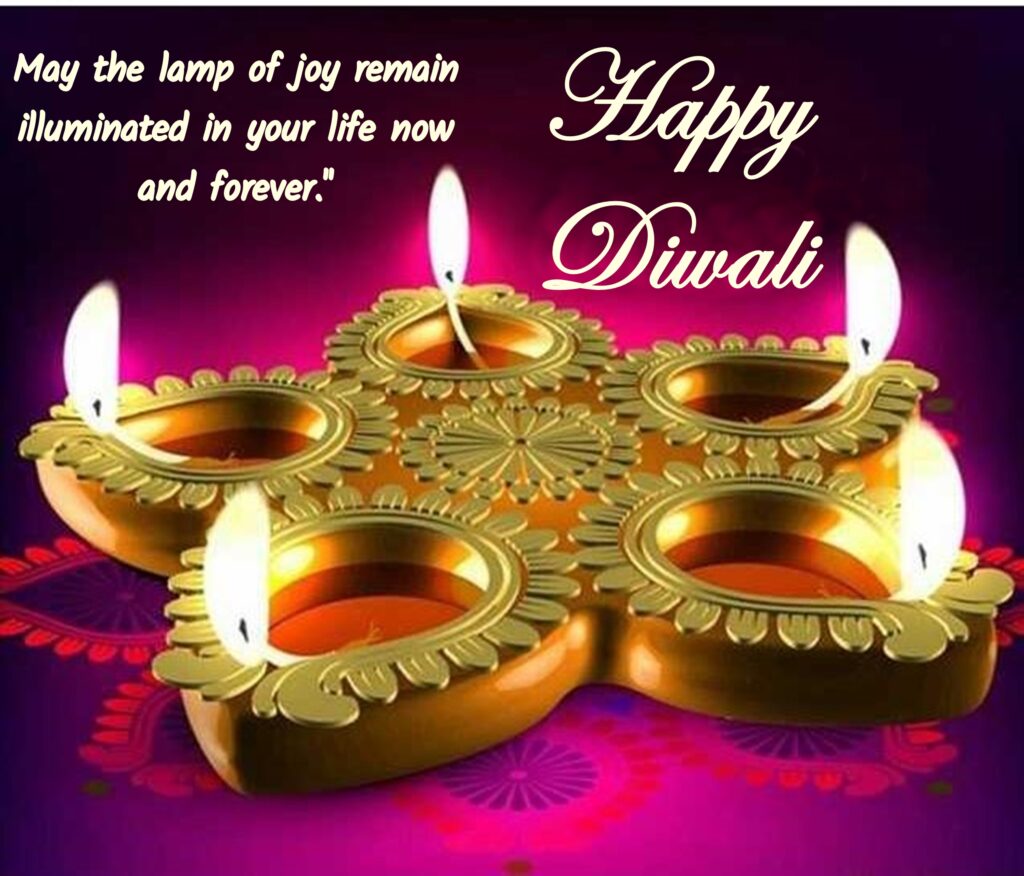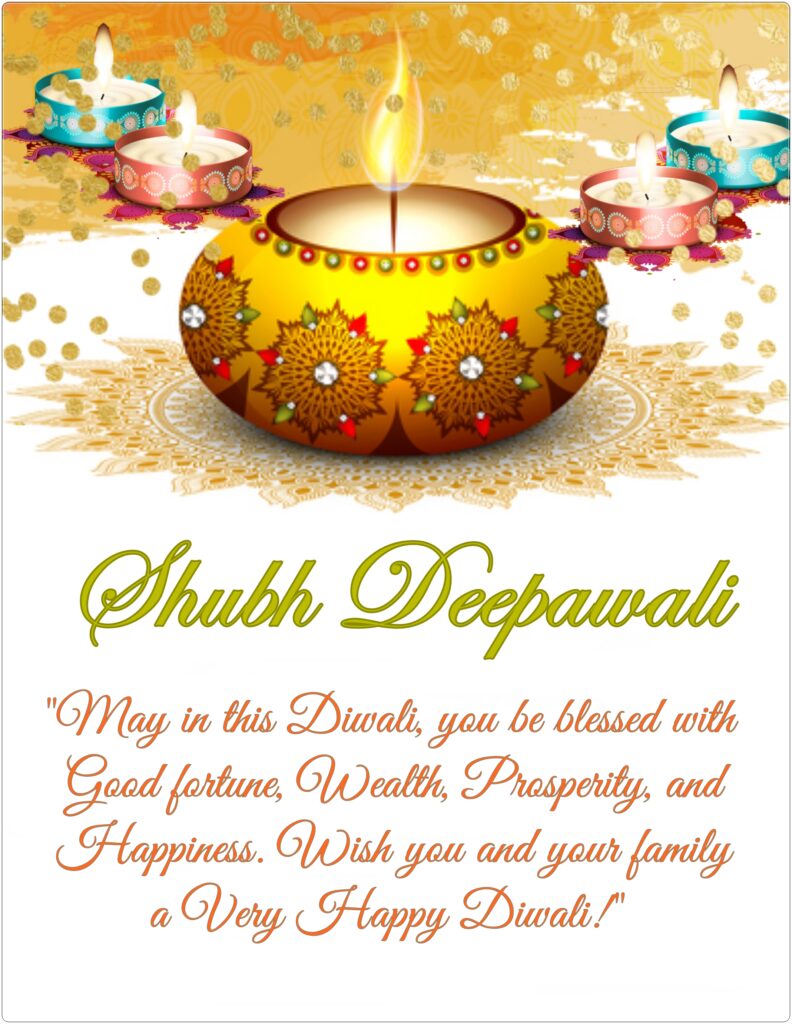 Happy Diwali Image For Family: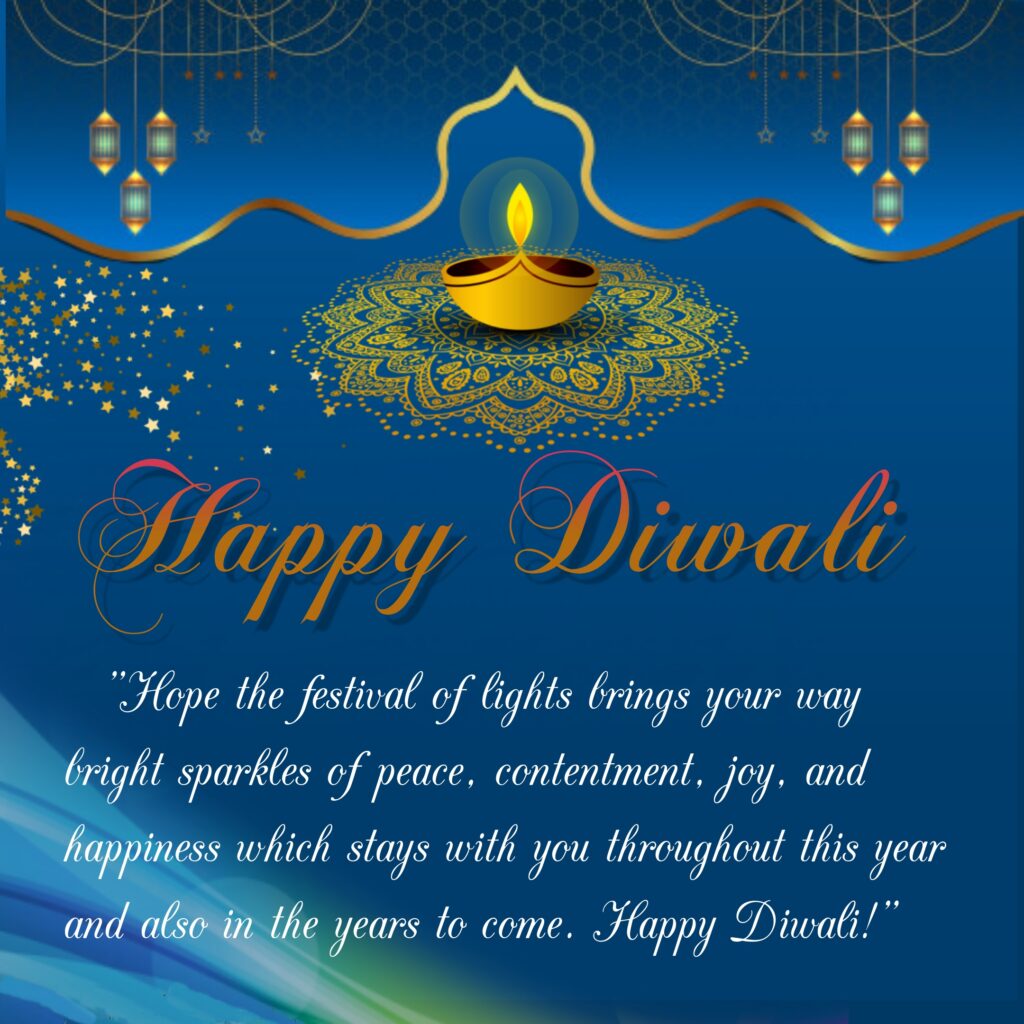 Short Instagram Captions & One-Liners:
Happy Deepavali Status: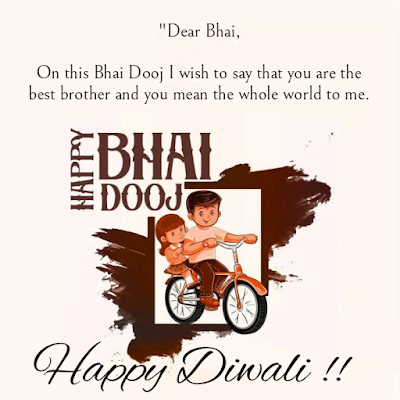 Diwali Images:
Happy Diwali Wishes Photos:
Happy Diwali 2021:
Happy Deepavali Messages:
Happy Deepavali SMS:
माँ लक्ष्मी का आशीर्वाद हों।
जगमगाते दीयो का साथ हो।
धरती पर चमकते सितारों की बारात हों।
और अपनों का साथ हों।
 दिवाली की आपको और आपके परिवार को ढेरों शुभकामनाएं !!"
Diwali wishes in Hindi: